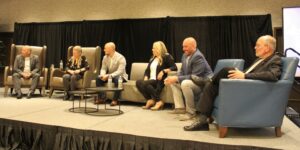 A recent Society of Collision Repair Specialists (SCRS) survey of collision repair shops found that the top three issues they face are a shortage of skilled workers, bill-payers denying payment of repairers' labor rates, and bill-payers denying payment for repair operations. All of those issues and more were discussed during the society's Repairer Roundtable on April 13 in Oklahoma City.
The panel included Andy Tylka, owner of Tag Auto Group in Indiana and Indiana Autobody Association (IABA) president; Bruce Halcro, owner of Capital Collision Center in Montana; Ron Reichen, president of Precision Body & Paint in Oregon; Kyle Bradshaw, president of the Carolina's Collision Association (CCA) and Director of Fixed Operations at K&M Collision; Jill Tuggle, executive director of the Auto Body Association of Texas (ABAT); and Jordan Hendler, executive director of the Washington Metropolitan Auto Body Association (WMABA).
Just over 43% of respondents were businesses with under 10 employees and 68% were those with 20 employees or less. Seventy-eight percent were doing more than $100,000 per month in sales, with over 20% exceeding $500,000 per month.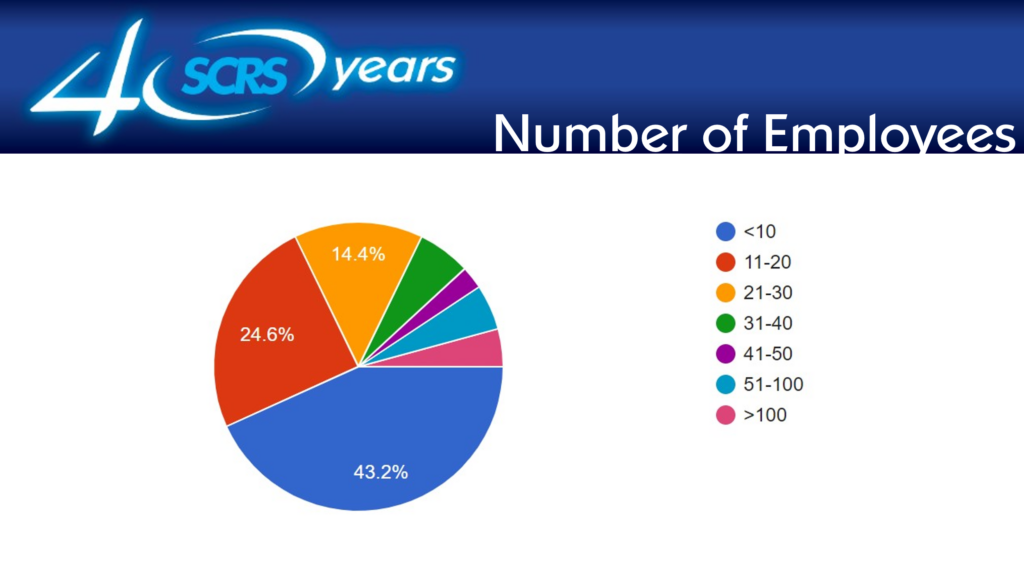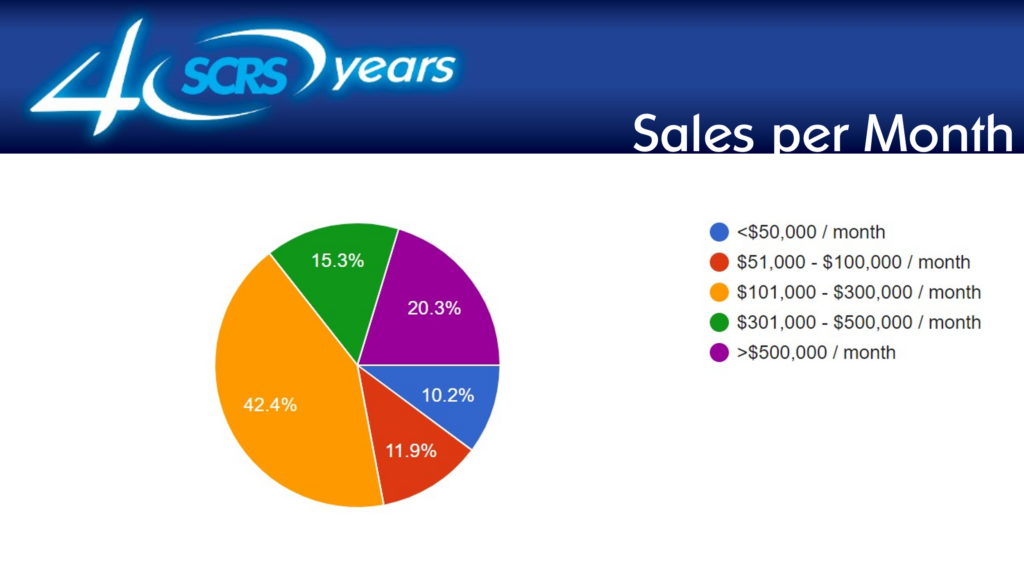 Panelists agreed that tackling payment denials comes down to educating and communicating with customers and insurance adjusters on every step of the repair process.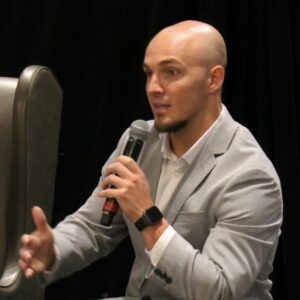 "First and foremost is just recognizing who the repair professional truly is," Bradshaw said. "In any line of work, anytime someone's basically inserting themselves into your profession, there's going to be an issue. What we've done [with the association] is basically explain, 'You are the repair professional.' And then empower them to educate themselves. I think that's where the biggest burden as a repairer is – educating the hell out of your consumer and then also educating the insurer."
It's also important to educate association members on administrative codes and policy language to have something to point back to in black and white rather than it just being an opinion, he added. Halcro agreed and said he and his team completely changed their front-end operations to always keep their customers informed and looped in on email correspondence with insurers throughout repair plan negotiations.
"What we let the customer know upfront is, 'This is your fight. We're going to help you fight it. We'll give you some material to help you with that but at the end of the day, this is going to be your fight,'" Halcro said. "When it's all said and done, they know that we've been nothing but honest with them. We kept them involved in the process the whole way and we're finding that there's a pretty good percentage of times that the bill-payer actually reimburses that customer."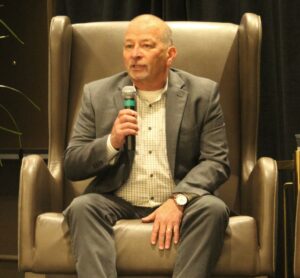 Reichen added that repairers need to let insurers know they're the experts. "Their [carrier's] only responsibility is to pay the claim. They have no liability in the repair process … What really gives them the opportunity to come in and dictate to us?"
Positive change
When survey respondents were asked what the biggest change could be that would have a positive impact on their shops, answers centered on letting repairers fix cars without conflict instead of fighting insurers to pay for OEM repair procedures or to be fairly compensated by carriers – some wanting payments similar to those made to Dealer Service Centers, which are historically under less pressure by a third party bill-payer. Having more technicians on staff was also one of the top answers. The majority of those comments came from direct repair program (DRP) shops, according to SCRS Executive Director Aaron Schulenburg.
Reichen and Hendler drew a correlation between the medical field and collision repair – that doctors and specialists don't help their patients figure out how much they'll pay and how much their insurance will pay. They take care of their patients' medical issues just as collision repairers take care of their customers' vehicle repairs and answer questions about proper repair while the customer takes care of their monetary responsibility and their claim with their carrier. However, Reichen did point out that having a conversation with customers about what to expect is best done from the beginning. Halcro agreed by saying customers should be told upfront they could be responsible for part of the payment depending on their insurance policy.
Direct Repair Program
There was some debate on the value derived from involvement in DRPs, with most of the shop owners on the panel having moved away from the business model. Hendler and Tuggle said now is the time for shops to try out working independently of DRP contracts.
"If there ever was a time that you could test the waters on operating independently of those contracts it would be now because you're going to get the work," Tuggle said. "The work's there. If you already can't repair everything that you have; people are already turning away work because they just can't do it, so if they could seize the moment right now and try it out, I'm sure many on this stage and in this room would agree, that the ones who have decided to cut that tie haven't regretted it."
The CEO of Boyd Group, which owns Gerber Collision, recently made a similar statement about prioritizing profitability during a report on fourth-quarter and year-end earnings for 2021.
"The industry will have no choice but to favor work from insurers who are paying rates that allow us to make an acceptable level of margin," Tim O'Day said. "I don't know that that's happened broadly yet, but it has to happen because the returns we're getting right now aren't adequate and we have all the work we could want at our door."
Hendler cautioned shop owners to only move away from DRPs after coming up with either a solid marketing plan to bring customers in or to obtain OEM certifications. "You have to specialize. In our association, the most successful members are always specializing and are always OE-certified in, I would say, at least five or six brands minimum. If you're going to cut relationships with a direct repair program that has been feeding you work you're paying for it in one way or the other."
Hendler also said she thinks the industry should "flip the narrative of the insurance company being the bad guy."
"We are our own worst enemy. I think that trying to fight the billion-dollar lobby is dumb. We've done it long enough. It doesn't work. I think what we really need to look at is elevating ourselves; looking at ourselves. If any industry needs to be regulated, it's us. We're the problem.
"…Now is the perfect time to stop fighting the insurance lobby because how can they argue with us when we're trying to better ourselves? I think that the opportunity for working with consumer groups and advocacy outreach, social media, and all of the opportunities that we have now we've never had before so why fight them when we could say, 'Excuse me, but they're not in our business? We're the repair professionals and we want to start acting like it.'"
Tylka said DRP shops are often "working out of fear."
"This backlog won't last forever," he said. "…When you fear less that's when you are able to go into the model of what most of these people on the platform are doing right now [non-DRP]. I think you have to fear less and be more confident in yourself."
Bradshaw recommended shops ask customers how they found out about them and use that information to understand how many customers were referred versus captured by other means and use it to plan how they market their businesses.
Skilled laborer shortage
The panel agreed part of the solution to the shortage is shops and association members being active with local schools that offer collision repair programs to provide feedback on what the students are learning. Offering shop internships or apprenticeships was also an idea tossed out by the panel, which is something Reichen, Tylka, and Halcro already do.
"The opportunities are multi-faceted," Reichen said. "Get on that advisory board. Be that voice and start marketing. We also look at the high schools with the SkillsUSA program. We find that even though a high school may not have a auto body refinishing program, they could have a mechanical program and as our industry changes with more and more calibration and ADAS and things like that, there's opportunity there. You have to get creative. …We also work with our state penitentiary [with] people who are coming out."
Shops also need to figure out how to offer competitive pay and benefits, according to the panel.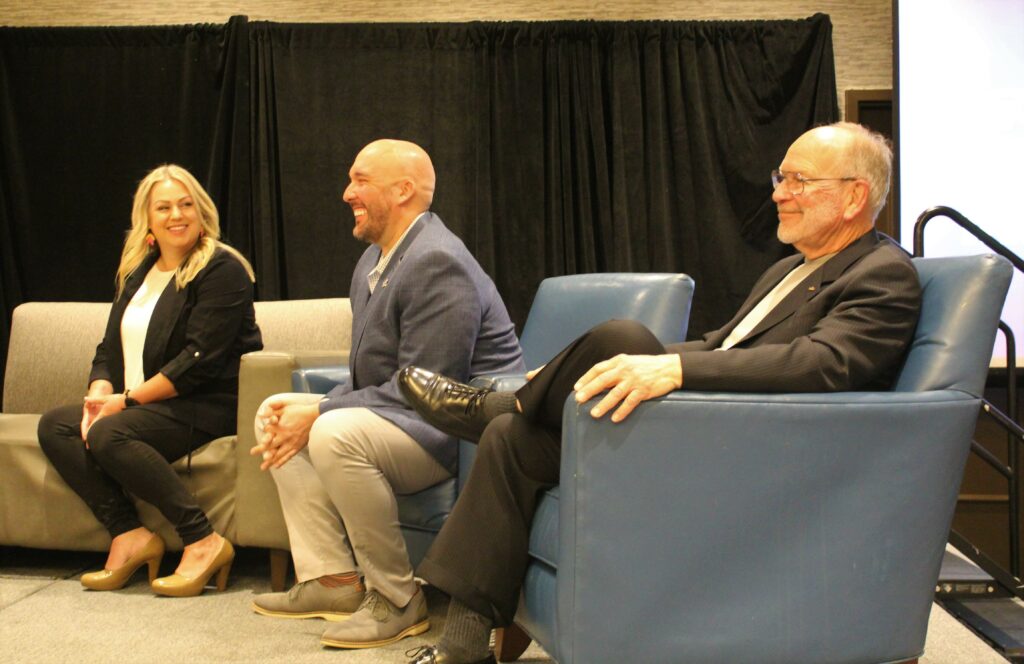 "If they haven't even left high school yet and they have started working in a shop in a high school program, they're going to figure out, 'These guys, they don't make that much,'" Hendler said. "'They work really hard, harder than anybody. They have crappy benefits.' And there is not a spirit of education in the 99.99%. …The correlation does go straight back to the pay model of the income to the shop and the shops in the town to not invest in education and equipment and benefits for their employees so that they can pay wages to an apprentice who's somebody who can come into the shop and work and make a living wage while they're doing that. Because HVAC, plumbing, every other industry [does]. Home Depot – we can't even compete with them."
Reichen called the compensation repairers earn "unjust."
"Cars are so complex now," he said. "I want to see our industry go back to where our technicians are truly paid for the skill sets."
Tylka said he's shared details of his shop's apprenticeship program with IABA members down to a checklist of what apprentices will need to learn and how to help them find their career paths. Shops are often deterred from apprenticeships because they don't know what to do with them, he said.
"I think that's what the industry needs – is at least some sort of guideline for mom and pop shops to at least get an idea of what direction their apprentices should be going in other than just putting a kid with a technician and hoping that they're going to get something [out of it]."
Halcro said the state apprenticeship program his shop participates in requires a certain amount of bookwork and time in the shop and is "effective" so he doesn't understand why so few shops in Montana are using it.
"We've got to get to the point where owners and managers have time for this kind of stuff," Tuggle said. "We've talked about working in your business and on your business. Well, we need to expand that to the industry. …We've got to work with these schools. We have to be in there. We have to have the capacity to step outside the shop to be involved. If the program isn't producing quality candidates, get in there and help make the changes."
IMAGES
Featured image: The Society of Collision Repair Specialists (SCRS) held a Repairer Roundtable made up of collision repair shop owners and trade association directors on April 13, 2022 in Oklahoma City. (Photo by Lurah Lowery)
Number of employees and Sales Per Month survey results slide (Provided by SCRS)
Kyle Bradshaw, president of the Carolina's Collision Association (CCA). (Photo by Lurah Lowery)
Bruce Halcro, owner of Capital Collision Center in Montana. (Photo by Lurah Lowery)
Jill Tuggle, executive director of the Auto Body Association of Texas (ABAT); Andy Tylka, owner of Tag Auto Group in Indiana and Indiana Autobody Association (IABA) president; and Ron Reichen, president of Precision Body & Paint in Oregon. (Photo by Lurah Lowery)
Share This: