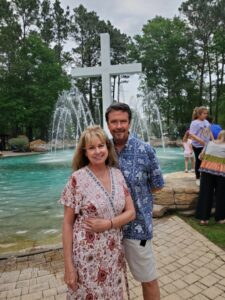 Collision repair industry icon Steve Morris, described by many as a compassionate mentor and leader, passed away on April 22 at the age of 63.
His son, Steve, said the loss was unexpected and the result of complications after surgery. Funeral arrangements haven't been made yet.
"He was definitely a very special person," Morris said. "He got around to a lot of national meetings and affected lots of people's business lives and personal lives."
The elder Morris' career in the industry began in 1981. He had just retired in January from Classic Collision and moved to Texas with his wife of 42 years, Diana, to live closer to Morris and his grandchildren. "He was an incredible father for my brother and I and just an amazing husband to my Mom. Really what made him happy the last few years is we had twins that are three years old now and so being a grandpa just made him so happy," Morris said.
As far as his thoughts on his father as a businessman, in an industry he also works in, Morris said everywhere he went "he helped them grow their company, add locations, improve their processes."
"That was really what he loved doing – continuous [business] improvement and process improvement. He was a great developer of leaders. So many people that have worked for him have reached out in the last couple days and just talked about what an impact, as a boss, he had on their lives in such a positive way. He really started to shine in the industry in the mid-2000s when he started implementing the Toyota production management system and the lean system."
That's primarily what led to a career move for the elder Morris from Holmes Body Shop to Pride Collision Centers to work for Randy Stabler, Morris added.
"We all want to make a certain amount of money and have a certain lifestyle – that's all a component," Stabler said. "But what he embraced was, what is the contribution that we make to others? Certainly, we are going to have our personal successes, but when you look at your sense of purpose on the planet as, how do you plant seeds into other people? How do you do it into your children? How do you do it into your co-workers? How do you set an example that will live on past you? And he understood that.
"We talked about that a lot as leaders. Employees are not tools to accomplish the goals of management. It is our responsibility to elevate our employees to their greatest potential and to never hold them back. …It's that sense of purpose in life and the way that he lived it, not just talked about it, that I thought made him a special and unique individual."
Stabler credited Morris with "raising peoples' consciousness of what they could do" and some of them, he said, took what they learned and are using it to become leaders at their companies. "I think that's an incredible legacy," Stabler said.
One of Morris' mentees, Kristi Seaborne, who worked alongside Morris for 10 years at Pride Collision, said he taught her how to grow professionally and as a person every day. She's thought of him like a father for several years.
"He's, honestly, one of the greatest human beings I have ever known," she said. "Everybody loved him. He could deal with every difficult situation with absolute grace. I never saw him get flustered or upset."
Seaborne added that Morris transformed her from "kind of a pain in the rear" blueprinter to "a better human being."
"He coached me through every challenging situation. Personally, he was there for me," she said.
And during the change in ownership of Pride Collision about two years ago, Morris was the glue that held the family of shops together. "All of us leaned on him and he held us together. He coached us through all the changes in the business," Seaborne said. "…It's our job now to take what he taught us and try to really preserve his legacy. …Steve brought such heart to the business."
She also described him as classy, tactful, funny, and an outstanding leader and mentor as well as a loving husband, father, and grandfather. "He knew what you needed when you didn't know. One of his favorite things to say was, 'Seek first to understand.' And those of us who heard him and really adopted that, have been better people for it. He loved to say that and he lived it every day."
Longtime friend Toby Chess, who worked with Morris at both Holmes Body Shop and Pride Collision, said he was one of two people throughout his career that shaped where he is today.
"He was the brains. I was the grunt. That's the best way to describe it. …You couldn't rile this guy. He wouldn't get excited. He's just an even-keel individual who had more insight into how to run a business than 99% of the people out there. He was really instrumental a long, long time ago in coming up with lean [practices]. If I came up with an idea, he would take that idea, refine it then give it back to me and I would put it into use."
Another friend, Tom Williamson, with Marina Autobody, described Morris as smart and compassionate and an amazing husband, father, and grandfather.
"[He] deeply cared about the industry and educating those around him," he said.
Jeff Baker met Morris through his work at AkzoNobel about 19 years ago. They worked on multiple projects together over the years and became friends.
"He was a pretty genuine person that was always there to not only help the business but to help his staff and to help vendors like ourselves," he said. "He was very caring; very open in sharing thoughts and ideas and innovation. Working with Steve was really a pleasure because I think some of the conceptual pieces that got developed not only impacted business but, I would say, that they impacted peoples' life in terms of how they worked and how they could improve their skills. …As a leader, there's a lot to be said for Steve Morris in terms of his ability to help people and lead them and get people to engage in change, which is not always easy to do."
Andrew Batenhorst wrote in a LinkedIn post that the support Morris provided to him early on in his collision industry career "forever changed me as a man and as a leader."
"He was always calm under chaos, and was the 'chess master' or 'maestro' as many of us called him," he wrote. "I always looked at him as the Phil Jackson of our team. He indoctrinated me in the ways of lean and being a compassionate manager. Thank you, Steve, for everything you did for me and all the people you worked with. I will carry the torch forward."
In a comment on the post, shop owner and Society of Collision Repair Specialists Board Member Barry Dorn wrote, "What a great man and true industry icon. Such a soft spoken person yet his wisdom so profound. God bless him and his family."
Several other commenters as a "class act," "icon," and as always having "grace and a smile."
"The industry has lost a great man, a wealth of knowledge and leadership skills few could only hope to aspire to," commented Floyd Guzman. "It was a pleasure to have worked with you. RIP sir."
IMAGES
Featured image: Diana and Steve Morris on Easter, 2022. (Photo provided by Steve Morris Jr.)
Share This: