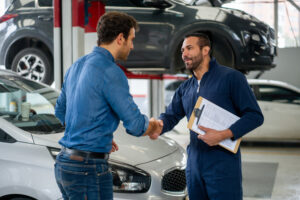 The National Automobile Dealers Association (NADA)'s "2021 Annual Financial Profile of America's Franchised New-Car Dealerships," written by Chief Economist Patrick Manzi, states dealers are "all-in" on EVs with sales on the rise last year. The report also found that dealerships were operating fewer on-site body shops.
Sales of EVs and other alternative-fuel powertrains increased throughout 2021 with alternative-fuel vehicles accounting for 9.5% of all new vehicles sold.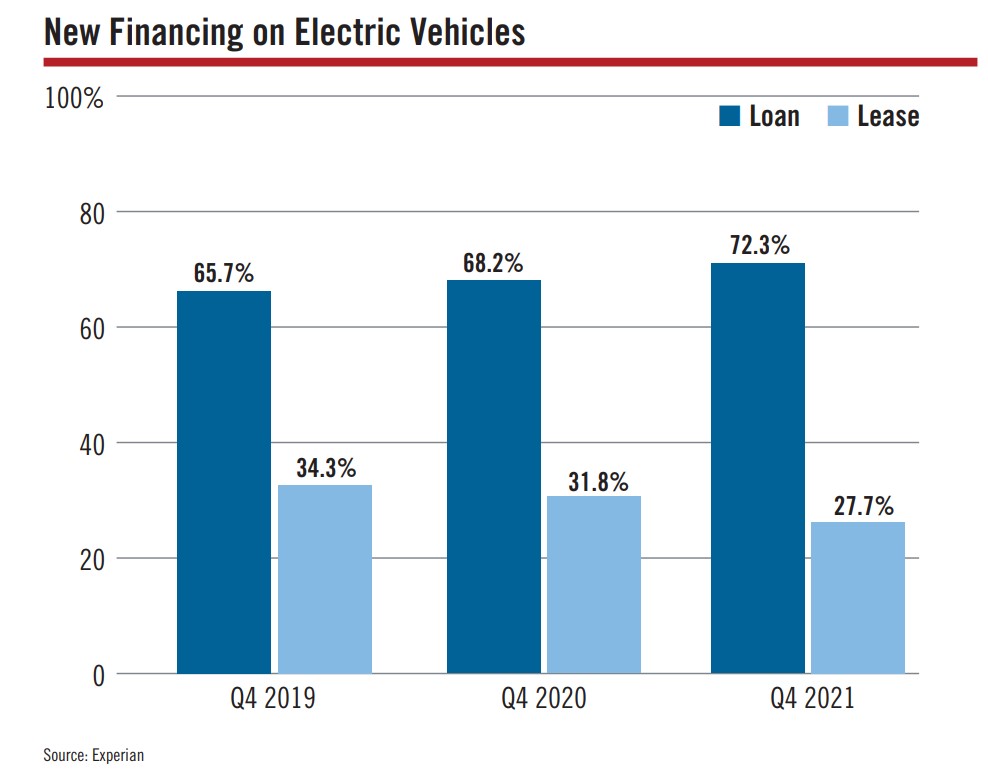 Battery electric vehicles (BEVs) accounted for 2.9% of all new-vehicle sales, up from 1.6% in 2020, according to Manzi. By the end of 2021, EV sales by franchised dealerships accounted for just below one-third of all BEV sales. Manzi predicts that as more EV models become available throughout the year, franchised dealerships "will capture an increasing share of the EV market."
The percentage of dealerships operating on-site body shops continued to trend downward to 35.7% by the end of 2021 compared to 37.3% at year-end of 2020.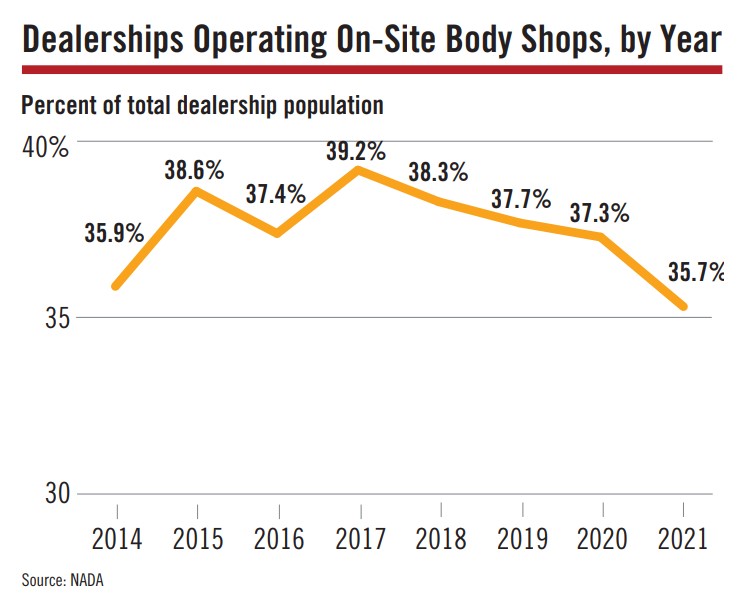 While the number of dealership body shops decreased, sales by repair order increased from about $720 to $793.


Echoing his 2021 fourth quarter "Market Beat" report, Manzi wrote NADA expects the microchip shortage will continue to limit new-vehicle production and inventories through this year and its impact on vehicle production will extend into 2023.
"Looking ahead into 2022, we expect that sourcing new- and used-vehicle inventory will be top of mind for dealers across the country," Manzi wrote, also noting the impact of the chip shortage. "Despite this challenge, we are confident that 2022 will end up another solid year for America's franchised dealers."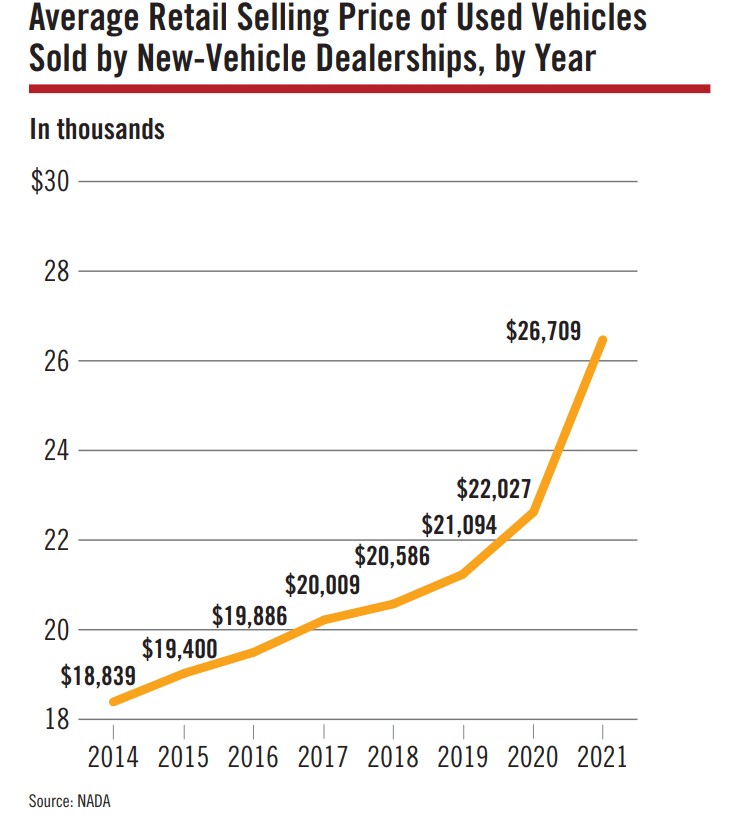 "Major milestones" achieved by the retail auto industry during 2021, according to the report, include:
• 14.9 million light-duty vehicles sold;
• More than $1.18 trillion in total light-vehicle dealership sales; and,
• Dealerships wrote more than 271 million repair orders, with total service and parts sales
exceeding $125 billion.
More than half of dealership sales continued in 2021 to be made up of new vehicle sales, although down about 3%, followed by used vehicles at 36.7%, which was up by nearly 4% over 2020.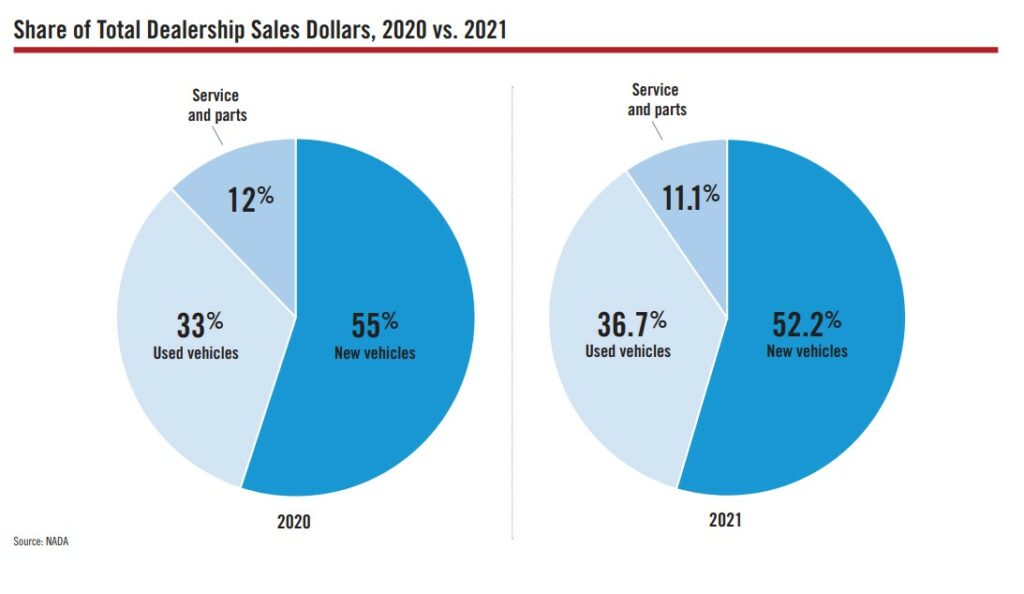 According to Experian data shared by NADA in the report, leasing of new vehicles continued to trend downward.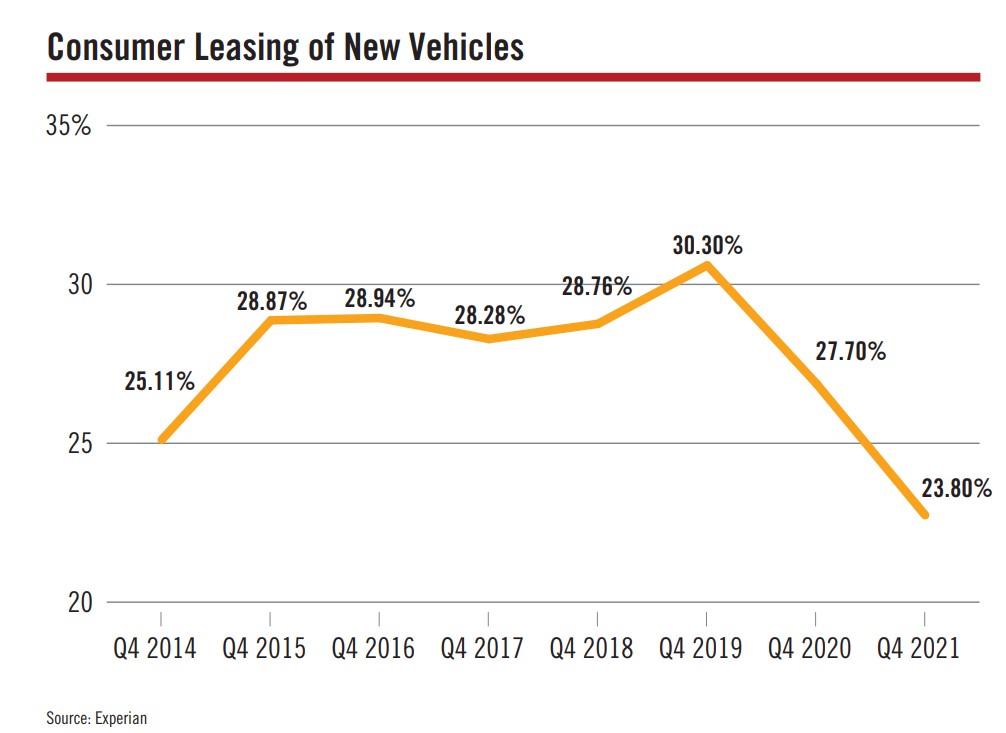 To download the full report, visit nada.org/nadadata.
IMAGES
Featured image credit: Hispanolistic/iStock
All screenshots taken from NADA's "2021 Annual Financial Profile of America's Franchised New-Car Dealerships," written by Chief Economist Patrick Manzi.
Share This: