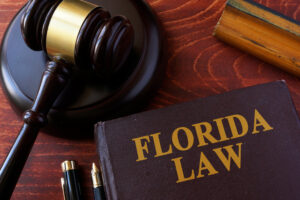 American Family subsidiary faces class action suit over cancellation fees
By on
Insurance | Legal
A federal judge in Miami has approved class-action status in a lawsuit accusing a subsidiary of American Family Insurance of improperly collecting a cancellation fee that was not mentioned in their policies.
The class includes all Florida residents who bought non-standard auto coverage from Permanent General Assurance Corporation (PGAC) from 2015 to 2020, when the initial complaint was filed, U.S. District Court Judge William Dimitrouleas said in an April 11 order.
The plaintiffs allege that PGAC deducted a "short rate cancellation premium" from unearned premiums to be refunded when a customer canceled a policy. This cancellation premium was not mentioned in policy documentation, the plaintiffs said.
Dimitrouleas, in his order, noted that non-standard auto insurance sold by PGAC and others is "typically procured by those customers who, due to financial constraints or otherwise, are unable to afford coverage through standard carriers." It's common for this type of policy to cancel, he said.
"As such, Plaintiffs assert that it is important that consumers be given clear, advance notice of the potential or existence of any fees or penalties that the consumer may incur upon cancellation," the judge wrote.
The plaintiffs said they expected to receive a refund of 90% of their unearned premium at cancellation, based on the following language in their policies:
CANCELLATION AND NON-RENEWAL.

G. Refund of Premium.

1. Upon cancellation "you" may be entitled to a refund of unearned premium. Making a premium refund is not a condition of cancellation.

2. If the cancellation is at "your" request, "we" will refund 90% of the pro rata unearned premium.

3. If the policy is canceled at "our" request, "we" will make a pro rata refund of any unearned premium.
The court order summarizes two of the plaintiffs' cases:
Dorine L. Connor renewed her non-standard automobile insurance policy on Sept. 24, 2019, for one year, making all of her monthly $259 premium payments on time. On May 26, 2020, she chose to cancel the policy. According to Connor, PGAC still held $240 worth of unearned premium at the time. Expecting a 90% refund, or $216, she instead received just $153. PGAC had assessed 10% of future unearned premiums never paid by Connor, and never held by the insurer.
Myrtle Pugh renewed her non-standard policy with PGAC for one year, beginning July 22, 2020, paying premiums of $579.89 a month. She canceled the policy the following month when the unearned premium held by PGAC was $24.26. Rather than receiving a check for $21.83, 90% of the unearned premium, Pugh was assessed a penalty of $620, representing 10% of 11 months of future premium. PGAC then sent her a collection letter for the $596 balance.
"This business practice was not random or isolated to [the plaintiffs], nor was it the result of a mistake or miscalculation," the suit claims. "Rather, Permanent General's conduct is part of a common and uniform business practice and protocol employed by it when policies are canceled and premium refunds are due to the insured."
The plaintiffs claim the practice is a breach of contract, unjustly enriches PGAC, and violates Section 627.7283 of Florida law, which governs the cancellation of auto policies and return of unearned premiums.
The suit seeks payment for all class members for any deductions over the 10% of unearned premium, as spelled out in PGAC's policy.
PGAC argued that the plaintiffs have failed to prove that a class exists. Dimitrouleas called those arguments "without merit." He also dismissed PGAC's claim that Connor's conviction on kidnapping charges in 2001 makes her unfit to represent the class.
"…Connor's felony conviction, while serious, is not conclusive as to her ability to adequately represent this class," the judge wrote. "Defendant does not cite, and the Court cannot find, any authority holding that a felony conviction standing alone renders a class representative inadequate."
More information
Dorine L. Connor, Myrtle E. Pugh and Matthew K. Lancaster, individually and on behalf of all other similarly situated, v. Permanent General Assistance Corp.
Order granting plaintiffs' motion for class certification
Images
Featured image provided by designer491/iStock.
Share This: