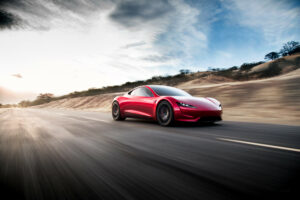 Tesla reportedly now offers loaner vehicles to UK owners during warranty-covered repairs
By on
Announcements
Tesla owners in the UK can now reportedly accept loaner vehicles via the OEM's app while their vehicles receive repairs covered by their warranties, according to Tesla North.
According to a German Tesla owner's tweet, under Twitter handle Tesla_Adri, the new option was added in April. Tesla_Adri notes, however, that there's a chance loaner vehicle access might not be granted.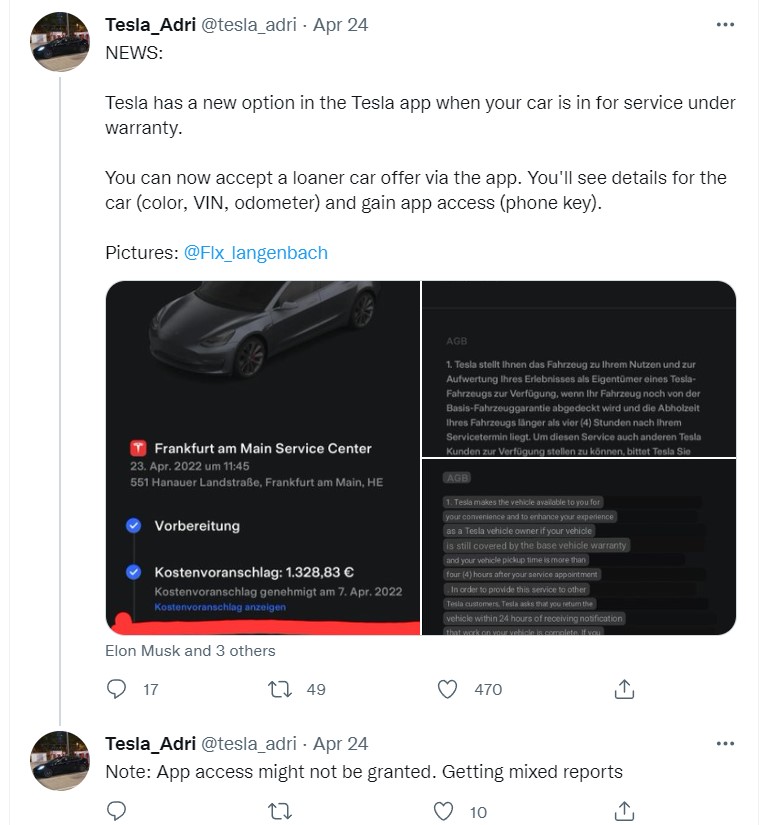 Tesla offers a loaner vehicle to customers when they take a car in that's covered by the OEM's base warranty for repairs and are quoted a pickup time, according to Tesla North.
The loaner vehicle agreement, pictured in the tweet, states, in part: "Tesla makes the vehicle available to you for your convenience and to enhance your experience as a Tesla vehicle owner if your vehicle is still covered by the base vehicle warranty and your vehicle pickup time is more than four (4) hours after your service appointment. In order to provide this service to other Tesla customers, Tesla asks that you return the vehicle within 24 hours of receiving notification that work on your vehicle is complete. If you fail to return the Vehicle to Tesla in a timely manner, you agree to pay Tesla a penalty of EUR 100, or equivalent in your local currency, for each additional day you fail to return the vehicle."
That would be a fee of $105.23 per day in the U.S. The agreement also states that loaner vehicles are subject to availability. Other Twitter users replied to Tesla_Adri's tweet that Tesla service centers don't always have loaner Teslas available.
IMAGES
Featured image credit: Tesla Roadster (Provided by Tesla)
Tesla_Adri tweet (Screenshot of thread on Twitter)
Share This: