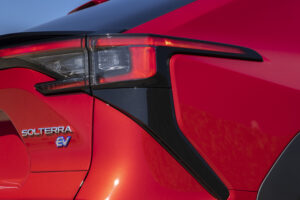 Subaru's 2023 Solterra battery electric vehicle (BEV), for which pricing was recently announced, rides on the OEM's new e-Subaru Global unibody and is lighter than its direct EV competitors, a Subaru spokesperson told Repairer Driven News.
The BEV platform was developed specifically for the Solterra, Product Public Relations Manager Todd Hill said. When asked for specifics about the platform, Hill directed RDN to a November news release – when the Solterra was first debuted. It only states, in relation to the platform, that it was engineered to bring together all-wheel drive, "superior driving dynamics, and world-leading passive safety."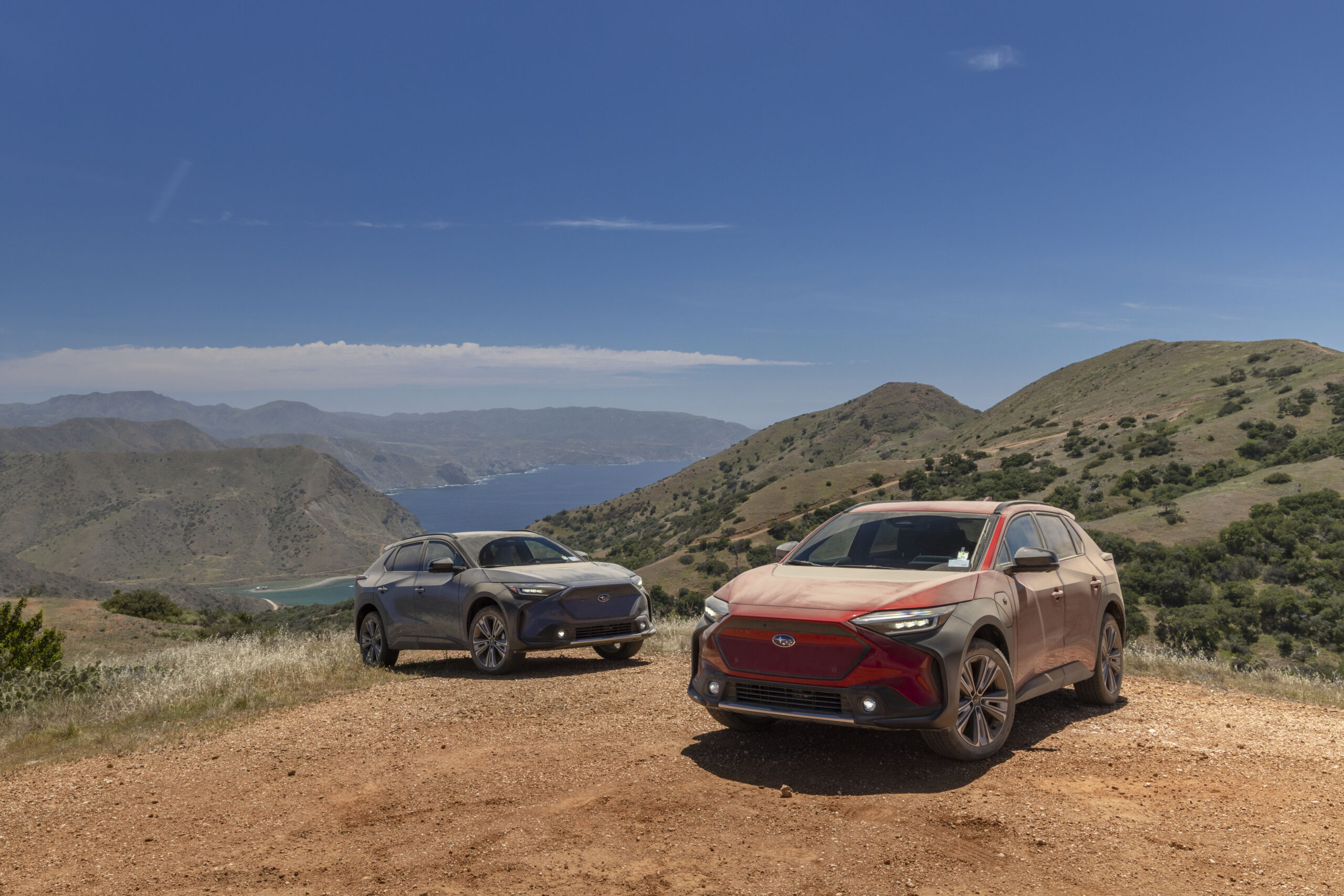 "In the case of Solterra, we had strong interest in an EV from Subaru owners and those interested in owning Subaru vehicles," Hill said. "At the same time, the traditional Subaru attributes (safety, all-weather and off-road capability, reliability, and versatility) remained highly desired.  This led us to develop the Solterra as a genuine Subaru SUV that is also an EV, rather than an EV developed primarily as a commuter vehicle."
Since EV battery packs alone can weigh 2,000 pounds, RDN asked if lightweighting, a common practice of substituting lighter components to offset battery pack weight, was used in the construction of the Solterra. Hill said the weight was "partially offset by the reduction in components vs. the ICE [internal combustion engine] equivalent – engine, transmission, exhaust system, driveshaft, differentials, et cetera."
"The rest of the vehicle was designed to achieve our internal targets for safety and dynamic performance while minimizing weight wherever possible," he said. "With a base curb weight of 4,365 pounds, the Solterra is lighter than its direct EV competitors, as well as some traditional SUVs."
He added that the Solterra is equipped with a 72.8-kilowatt battery pack and an electric motor in the front and rear for a combined total of 215 horsepower and 249 pound-feet of torque. A Subaru news release states the Solterra's battery range is 228 miles and that the Level 2 charger can charge up to 80% of total battery capacity in under an hour. A Level 1 charger can be used at home. However, it's noted that "charge times can vary depending on many factors, including temperature, type of charging system, and condition of the vehicle and battery.  Frequent and consecutive fast charging can permanently decrease battery capacity."
As for how collision repair could differ, Hill said "there will likely be some differences" in procedures because the Solterra is a BEV, but specific information isn't available at this time.
Due to the ongoing semiconductor microchip shortage, some OEMs aren't able to include some vehicle features such as heated seats, park assist, and more. Instead of halting production, they're leaving the features off to get them off the production line. That's not the case, however, with the Solterra. Hill said no planned features are being left off due to the chip shortage.
IMAGES
Featured image: A closeup of the rear of the 2023 Subaru Solterra EV. (Photo provided by Subaru)
The 2023 Solterra EV. (Photo provided by Subaru)
Share This: