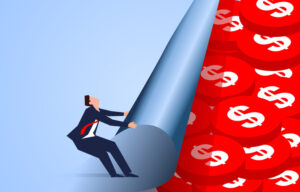 Auto insurers say Illinois lacks authority to disclose their pandemic profits
By on
Insurance | Legal
Auto insurers are challenging the legal authority of the Illinois Department of Insurance to require disclosure of the profits they made during the pandemic.
The DOI in March directed auto insurers to disclose detailed information about the profits they made during 12 months of the COVID-19 pandemic lockdown, and said that the information would be made available to the public by June 30.
The request followed a letter sent by 16 state senators and nine advocacy organizations in January urging the department to look into windfall profits made by the carriers. Insurers were given until May 15 to respond.
In a May 2 letter to the DOI's director, Dana Severinghaus, obtained by Crain's Chicago Business, representatives of the American Property Casualty Insurance Association (ACIA), Illinois Insurance Association (IIA), and the National Association of Mutual Insurance Companies (NAMIC) objected strongly to the disclosure requirement.
The organizations protested "the lack of confidentiality protections for individual insurers," and urged the DOI to "pursue collection of the data on an aggregate basis, that does not eliminate the confidentiality protections to which insurers are statutorily entitled."
"We find it very troubling that individual insurers are being compelled to publicly disclose key financial and market related data without appropriate confidentiality protections for the submitted data and further, we are extremely troubled by threats of individual market conduct examinations for those insurers that do not, or perhaps cannot, comply with the data call on a timely basis," the letter says.
"Illinois has long had an excellent national reputation for fair, tough and effective insurance regulation but this demand for insurers to provide individually identifiable insurance information, without any confidentiality protections, is neither supported nor sanctioned by statute or regulation," the letter reads.
Consumer groups analyzing insurers' underwriting performance from 2020 have concluded that auto insurers reaped billions of dollars in excess profits due to reduced accidents during the pandemic lockdowns, and say consumers are still owed billions in additional refunds.
Though many insurance companies have issued some refunds in response to public pressure, the Consumer Federation of America (CFA) has estimated that they could still owe Illinois car insurance customers $896 million in relief.
At the same time as the industry protests exposing individual companies' profits to public scrutiny, carriers are announcing rate increases they say are needed to address profitability. Allstate, for instance, has said it intends to raise rates throughout 2022.
The protest against disclosure also comes as insurers come under fire for "excessive" executive compensation. According to a review of filings by the CFA, the nation's four largest insurers – including Illinois-based Allstate and State Farm – paid their top executives $196.8 million between 2020 and 2021, an average annual paycheck of about $25 million.
"If the data show, as we expect, that insurers made windfall profits during the pandemic, we'll call on them to issue additional customer refunds," said Illinois PIRG Education Fund Director Abe Scarr said in a statement on the organizaton's website.
The data call, dated March 16, asks insurers to provide nine specific pieces of data for the 12-month period between March 2020 to February 2021, when many people had significantly reduced their driving.
The categories listed in the letter are:
Earned Vehicle Exposures
All expenses other than loss adjustment expenses, excluding amounts from item 5 below
Net Earned Premium Before Application of any COVID-19 related Premium Credit/Refund/Dividend
The Amount of any COVID-19 related Premium Credit/Refund/Dividend accounted for as premium
The Amount of any COVID-19 related Credit/Refund/Dividend accounted for as expense
Net Ultimate Incurred Losses and Defense and Cost Containment Expenses
Net Ultimate Adjusting & Other
Ultimate Reported Claim Counts (Excluding Claims Closed without Payment)
Open Claim Counts
The department said that all information, with the exception of "earned vehicle exposures," would be considered non-proprietary, and made public. Earned vehicle exposures will be made public in the form of a weighted average frequency across all companies.
More information
Images
Featured image by z_wei/iStock
Share This: