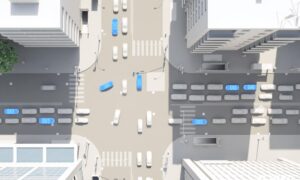 General Motors and mobility analytics company Inrix have teamed up to provide anonymized data from connected vehicles to a variety of government agencies to help them meet road safety goals, the companies announced in a joint statement.
The companies said they created Safety View, a cloud-based application that can provide transportation officials with useful insights through the interpretation of crash, vehicle and vulnerable road user information as well as U.S. census data.
Safety View will help governments prioritize and measure the effectiveness of roadway safety projects and their impact on communities, GM and Inrix said.
"General Motors has outlined a vision for a world with zero crashes, zero emissions and zero congestion, and each day we take a critical step forward in turning that vision into reality," Alan Wexler, GM senior vice president, Strategy and Innovation, said in a statement.
Wexler said Safety View is the first product of the GM Future Roads platform announced last year. "By offering a cutting-edge mobility analytics product, we're helping public agencies make informed safety decisions for their communities," he said.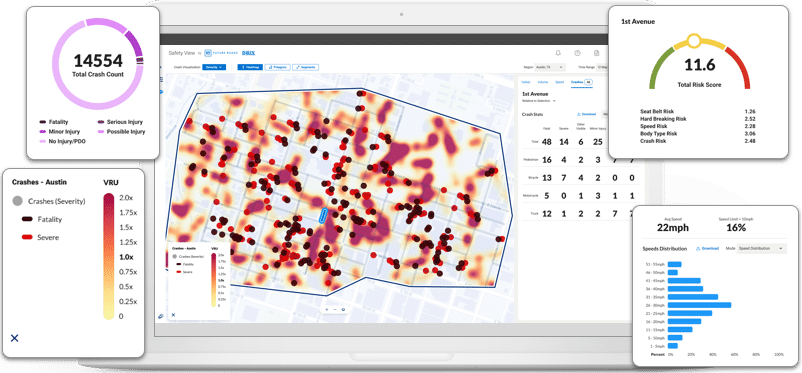 According to GM, the Future Roads platform uses data provided by 15 million GM-connected vehicles in the United States and Canada.
The companies said that transportation professionals would be able to access resources that include:
A­­­ccess to critical safety and demographic datasets in one cloud-based application;
Identify hazardous roadway segments through valuable insights about elements that elevate risk and prioritize those that need the most attention;
Evaluate the impact of a Vision Zero action plan with access to near real-time insights through easy-to-use visual analysis tools; and
Accelerate the funding application process by providing the required datasets and analytics tools needed in one place.
"With fatalities and injuries continuing to rise at an alarming rate in the U.S., we must change how we approach road safety, and both design and deliver new tools to combat this increase," Bryan Mistele, cofounder and CEO of Inrix, said in a statement.
He said the collaboration would provide access to "powerful insights about roadways to improve safety for all road users."
The companies said Safety View should help governments qualify for their share of about $5 billion in discretionary funds in the $1.2 trillion Bipartisan Infrastructure Law for road safety projects.
The funding is intended to curb the growing number of traffic accidents, toward the goal of zero traffic-related fatalities.
According to federal estimates, GM and Inrix said, about 31,720 people died in motor vehicle traffic crashes in the first nine months of 2021, up more than 12% compared to the same period in 2020. Pedestrians and bicyclists accounted for about 18% of all traffic fatalities, with another 123,000 injured.
"These statistics speak to the critical need for collaborative efforts that can help generate solutions that support the safety of our roads now," the companies said.
Images
Featured image provided by GM.
A Safety View screen. (Provided by GM)
Share This: