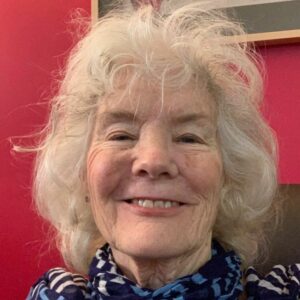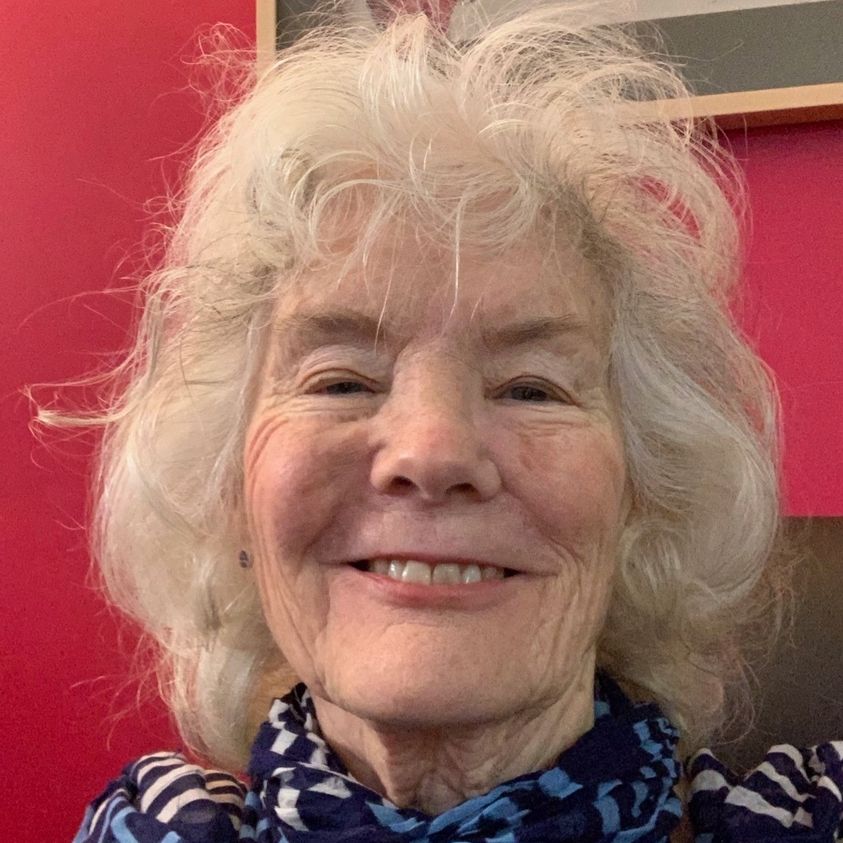 Friends and colleagues are remembering Sheila Loftus as a smart, courageous, and determined advocate for the collision repair industry, and a pioneer who led the way for other women to enter the field.
Loftus, the former executive director of the Washington Metropolitan Auto Body Association (WMABA), publisher of Hammer & Dolly magazine, founder of CRASH Network, and co-founder of the Women's Industry Network (WIN), died this week after a stroke. Her death was reported by her friend Gigi Walker (Walker's Auto Body and Fleet Repair) in a post on social media. She was 79.
Those who knew her described Loftus as a professional journalist who never shied away from asking difficult questions, but always treated others with honesty and respect.
Jordan Hendler, who succeeded Loftus as executive director of WMABA, called her "a relentless advocate" for the repair industry.
"She was one of the first really vocal women, and was behind the founding of virtually every acronym there is in the industry," Hendler told Repairer Driven News.
She said Loftus was a mentor to countless people, herself included. "She encouraged me to speak my mind and opinion and thoughts," she said. "She was inspirational and instrumental to my entire career. She was an equal-opportunity encourager for people to be engaged, to make a difference, to get the facts, and not to just go with the flow."
Loftus "had the dirt" on anyone who she viewed as an opponent of the industry, Hendler said. "A lot of people can sleep with both eyes shut now," she said.
John Yoswick, who took on CRASH Network when Loftus retired in 2008, said, "I've long felt that few people worked harder on the industry's behalf than Sheila."
"Sheila had the fearlessness and endless curiosity to be a successful reporter in this industry even without formal journalism training," he said. "She never shied away from asking the tough questions or fiercely advocating for collision repairers.
"You were never really sure what she was going to say when she stepped to the microphone at an industry event, but it was not uncommon for it to be something others in the room were no doubt thinking or wondering about, but perhaps didn't have Sheila's courage and willingness to put it out there," Yoswick said. "She didn't mind stirring up a little trouble, and sometimes that proved to be a way to move things forward."
Tony Lombardozzi, president of the Coalition for Collision Repair Excellence (CCRE), called Loftus "the First Lady of the collision repair industry."
"I've always said one thing about Sheila: She was a real journalist. She was always asking the right questions. This is why sometimes she may have rubbed some people the wrong way," Lombardozzi said.
"When she was in a CIC [Collision Industry Conference meeting] and she got to the microphone, everybody would cringe," he said with a chuckle. "If you did a good job, she'd let you know. If you didn't, in her opinion, she would tell you what you did wrong. And we in the industry appreciated that."
"She was very strong in her convictions, but she had this industry at heart," he said. "She was a fighter for this industry."
Loftus's point of view, Lombardozzi said, was that "we can be an independent business controlled only by the business owners, that would collect a fair price for our goods and services. She always felt that we should be like other businesses, and we should be entitled to a profitable return on our investment."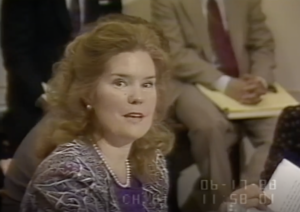 Advocating for that belief put her at odds with a variety of interests, and also carried her on more than one occasion to Washington, D.C., to testify before congressional committees on behalf of the industry.
She also devoted her energies to the creation of the Women's Industry Network, helping other women build their own careers in collision repair. "Sheila made inroads for many of the females that are in this business today. From technicians to management to ownership, we have much more participation from the female side, and I attribute some of that to her, because she broke the ice," Lombardozzi said.
Aaron Schulenburg, executive director of the Society of Collision Repair Specialists (SCRS), called Loftus "a fearless trailblazer."
"Sheila was a critical part of this industry's history, and while she has been long retired, her work and legacy have made a lasting impact on those operating in the collision industry today. We should all be so lucky to leave behind a contribution like that," Schulenburg said.
"The industry looked up to WMABA, and Hammer & Dolly – they still do – but back then Sheila created visibility for the issues in a time where that was much harder to do. She believed in giving the industry a voice, in fighting for the underrepresented, and she did it with tenacity. I know that the industry wouldn't be what it is today, without people like Sheila."
When Loftus founded CRASH Network in 1994, it was the first industry publication distributed more frequently than once a month, Yoswick said. "I know many of her subscribers, association members and colleagues were sorry to have her involvement in the industry come to an end."
Friends and colleagues posted their appreciation of Loftus on social media.
"Apart from being a friend, a colleague and a contributor to our magazines, Sheila was a friend. A gentle yet quite fierce person when fighting for justice. And fight for justice in our industry she did," wrote Michel A. Malik, CEO and Group Publisher at BodyShop News International.
"She was a pioneer due to her journalistic approach to our industry. Her steering of the association was ground breaking She always dug into stories to get to the truth based on credible facts. She loved the body shop industry and was an advocate for doing things right. I will remember her as a friend with integrity and grace," said Steve Trapp, Strategic Accounts Manager for Axalta Coating Systems.
"I first met Sheila back in the '90s and, to me, she epitomized tenacity with grace," said Tony Molla, former Vice President, Industry Relations for the Automotive Service Association (ASA). "I am honored to have had the opportunity to benefit from her kindness, wisdom and advice over the years. She was a friend, mentor, critic and counselor, often at the same time. As a fellow journalist, Sheila taught me to not believe anything I hear and only half of what I see. Her work to help establish WIN and her support and encouragement of women in the collision industry qualifies Sheila as one of the giants, and we are diminished by her passing."
"I have to say that those who didn't get to know Sheila personally missed out," Yoswick told RDN. "While we were always cordial during the time we were both working in the industry, it was really only in the last 10 or 12 years that I developed a real friendship and appreciation for her as a person.
"She continued to look for ways to stir up trouble – and fun. She was exceedingly generous. She cared so deeply about her family (including her cats). She remained ever-curious, and always kind to her friends – and really anyone she encountered," he said.
Images
Featured image: Sheila Loftus's Facebook profile photo.
Sheila Loftus, then executive director of the Washington Metropolitan Auto Body Assocation, testifies before a congressional committee on the cost of collision repair on June 17, 1988. (Screen capture via C-SPAN)
Share This: