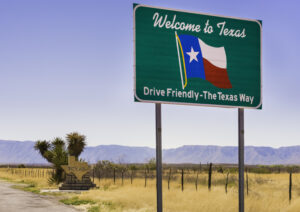 A California company has entered into a consent order with the Texas Department of Insurance (TDI) after adjusting thousands of property and casualty insurance claims on Texas risks without a required state license.
Under the terms of the order, American Claims Management (ACM) has agreed to take corrective measures and to pay a $350,000 fine. In turn, TDI has suspended ACM's third-party administrator (TPA) authority, subject to a two-year probation period, and granted ACM's application for an all-lines adjuster license, subject to a concurrent two-year probated suspension.
TDI said it has opened investigations on the insurance companies that contracted with ACM, to determine whether claims were timely and properly handled by those companies.
ACM "represents it is unaware of any direct harm to Texas consumers caused by its lack of an adjuster license, use of unlicensed persons to adjust claims, and its misleading advertising," the order states. The misleading advertising allegation stems from services offered on ACM's website.
Consumers who believe that their claim was not handled in a timely or proper manner by an insurance company that used ACM or an unlicensed person to adjust the claim can file a complaint with TDI starting here. In addition, Texas Insurance Code Chapters 541 and 542 describe certain private actions that might be available to the consumer.
Repairers and consumers who want to know the current license status of an adjuster in Texas can use TDI's inquiry form at tdi.texas.gov/agent/agent-lookup.html.
ACM adjusts property and casualty insurance claims for six insurers, as well as two large insurer groups, according to TDI. The names of those companies were not available Friday. "In the last six years, ACM has handled more than 30,000 claims for these insurers in total," TDI said.
In the order, TDI said that for more than 10 years, ACM has operated as an adjusting firm handling property and casualty insurance claims on Texas risks for multiple insurers "without any authority to do so." It said ACM "acted outside the scope of its third-party administrator (TPA) authority over the last seven years."
TDI began investigating after receiving a complaint in May 2020 that ACM had acted as an adjuster on behalf of an insurer by handling a third-party personal automobile insurance claim in Texas.
The complaint included a letter, written on ACM letterhead and dated April 2020, from "an unlicensed person claiming to be an auto adjuster."
Investigation disclosed that ACM had been adjusting automobile, property, and general liability claims for a number of insurers beginning in July 2014, with the exception of one company, for which it began doing the work in March 2020.
"For more than ten years and without holding an adjuster's license in Texas, ACM investigated and adjusted property and casualty losses on behalf of multiple insurers in Texas. Additionally, ACM supervised the handling of claims on automobile, property, and general liability policies issued by those insurers," the order states.
Under Texas statute H.B. 2699, which took effect Sept. 1, 2011, business entities have been required to hold an adjuster's license in order to perform the acts of an adjuster. Among other things, the statute sets certain qualifications for an adjuster and requires passage of a written exam.
According to TDI, ACM told regulators that on June 2, 2020, it had transferred all pending claims with the insurer named in the complaint, which had been assigned to unlicensed individuals, to Texas licensed adjusters.
The company then reviewed that insurer's claims that it had handled through June 12, 2020, and found that about 40% had been handled by unlicensed employees.
ACM told TDI on Oct. 29, 2020 that it had ceased using unlicensed people to adjust claims, and would only use Texas licensed adjusters from then on.
Since 2014, ACM contracted with four different companies for adjusters, on either a temporary or permanent basis, but never verified whether those people had the required licenses.
This story was updated at 11 a.m. on June 7, 2022.
Images
Featured image by dszc/iStock
Share This: