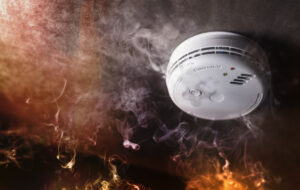 Heritage P&C sues shop for repairs allegedly causing house fire
By on
Legal
Heritage Property & Casualty Insurance Co. has filed a negligence suit in Florida against Ferman Motor Car Co. to recoup the more than $727,400 it paid out on a home insurance claim they say was caused by a vehicle the shop worked on catching fire.
A Clearwater resident and Heritage policyholder said he took his 2018 BMW 430i to Ferman Motor after it stalled when he drove it through a puddle. Mechanics found that the car was hydrolocked and that the engine needed to be replaced so they installed a new one, according to the May 2 complaint.
"Upon completion of the repairs, insured retrieved the vehicle from Ferman on July 31, 2020. The following day, August 1, 2020, while the Vehicle was parked at the Premises, a fire originated from the engine compartment of the Vehicle, causing significant damage to the Premises. Subsequent investigation revealed that fire was caused by Ferman's poor workmanship while servicing the Vehicle. Specifically, Ferman, negligently and improperly connected the unfused positive battery cable to the Vehicle's starter during Ferman's recent service of the vehicle. All other causes of the fire were conclusively ruled out."
In addition to seeking restitution in the amount Heritage paid out, the insurer is also seeking compensatory damages, pre-judgment interest, court costs, and all other damages, fees and costs "allowable by the governing law." A jury trial is also demanded.
Attorneys for Ferman Automotive filed a motion May 18 requesting to extend the time they have to respond to the lawsuit to June 13. A response hadn't been filed as of Thursday afternoon.
Attorneys for Ferman Motor and Heritage didn't return Repairer Driven News' requests for comment on the suit by the publication deadline.
The Free Press in Tampa reports the car was parked inside the owner's garage and when it caught fire the garage and house also were burned. The article states that Clearwater Fire & Rescue said the home "sustained serious damage" but no injuries were reported.
The suit serves as a noteworthy reminder for repairers on the liability they carry for the vehicles they repair and that OEM procedures should be followed to avoid improper repairs.
Another recent news story also serves as a lesson to be learned from parking cars close together without checking them over first. WTKR reports that nine cars caught fire early Monday morning in a Suffolk, Virginia auction lot, which investigators said they believe originated from one of the car's batteries.
IMAGES
Featured image credit: BrianAJackson/iStock
More information
5 tips from SCRS, DEG: EV connector protection, pre-repair operations & more
Share This: