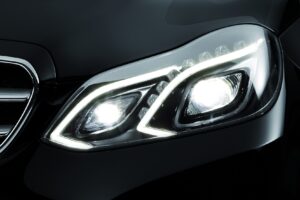 Hella becomes first supplier to join CAPA's 'Tier 1' verification program
By on
Announcements
The Certified Automotive Parts Association (CAPA) has announced that automotive supplier Hella is the first company approved to join the Tier 1 Replacement Parts Verification Program it launched nearly one year ago.
The program is intended to help "clarify" replacement parts made by Tier 1 suppliers "by ensuring the same factory, tooling, materials, and manufacturing processes are used during the production of the car company part and the Tier 1 Verified replacement part," the chairman of CAPA's board of directors, Clark Plucinski, said in a press release.
CAPA said the program is open to "any Tier 1 supplier that also produces an in-house, alternately branded version of car company original (CCO) or car company service (CCS) parts used for automotive repair."
On its website, CAPA says that only suppliers that are "contractually allowed to produce an in-house branded version of the part" are eligible for the program.
Unanswered in the press release are a number of questions, including how CAPA can be sure that the same "tooling, materials, and manufacturing processes" are being used in the parts it chooses to validate.
On Wednesday, Repairer Driven News asked CAPA and Hella whether the OEM specifications for "tooling, materials, and manufacturing processes" are being shared with CAPA, and whether those specifications are considered intellectual property by the OEMs. As of Thursday evening, neither CAPA nor Hella had provided answers.
Several OEMs that Hella supplies were also asked by RDN on Wednesday whether their contractual arrangements with Hella address such an arrangement. None had responded as of Thursday evening.
CAPA acknowledged to RDN last June that "Depending on their contracts, some Tier 1s may not be eligible for this program."
In announcing the program last summer, CAPA said that "CAPA Tier 1 Verification will help to ensure there are no changes – aside from branding such as trade name, trademarks and packaging – when the production is switched from car company parts to Tier 1 branded version, making it easier to determine which Tier 1 branded parts are produced to the same standards as car company parts."
In the recent announcement, Plucinski said, "Historically, Tier 1 replacement parts have lacked clear definitions and been classified as aftermarket parts, making it difficult to determine which parts are truly equivalent to CCOs or CCSs."
There has long been debate in the repair space over whether there can be such a thing as an aftermarket part that's identical to that made by the same supplier for an OEM.
For example, in April 2021, LKQ Corporation told a Texas House Committee that a bill's proposed definition of "like kind and quality" aftermarket parts would be impossible to comply with because automakers would not release their internal specs.
Stellantis, then FCA, confirmed in 2019 that a position statement declaring "No supplier is authorized to utilize FCA US LLC tooling, test equipment or Intellectual Property in the development or production of aftermarket glass" meant Tier 1s as well.
DENSO described a similar restriction at a 2019 Collision Industry Conference when asked why it doesn't just sell the OEM parts it makes in its own packaging: the specifications might be the OEM's intellectual property, with the Tier 1 merely contracted to follow them.
Theoretically, a Tier 1 supplier might have a contract with an OEM that allows the Tier 1 to continue a production run of an OEM part for its own purposes. However, it is not clear how CAPA might independently "validate" that part unless the specifications were shared with it by the OEM.
With its completion of the approval process, Hella can now begin submitting parts for verification, CAPA said. It said that verified parts will be announced via CAPA's weekly updates, and can be identified by the CAPA Tier 1 Verified label.
Fred Snow, president of Hella Automotive Sales, said in a press release, "We believe that having a CAPA class for original equipment (OE) products that clarifies what the product is for the market is a large step forward. This allows stakeholders in collision repair to fully understand and trust what is being sold and installed. For an OE supplier that is also heavily involved in the aftermarket, this clarity that it is OE quality in the box is paramount."
Hella Automotive Sales is a subsidiary of Faurecia that handles aftermarket sales in the U.S. and Canada. Faurecia completed the purchase of a controlling stake in Hella on Jan. 31, creating the world's seventh-largest automotive supplier. The group operates under the Forvia banner.
According to its website, Hella's commercial activities are divided into three segments: the Automotive Segment, which handles development, production, and marketing of lighting and electronic components for OEMs and "other suppliers;" the Aftermarket Segment, which "develops, produces and market products for the aftermarket segment and for garages," and the Special Applications Segment, which provides lighting and electronic products to a variety of non-automotive "target groups."
It is not clear which of Hella's segments are included under the CAPA program.
More details are available at www.capacertified.org.
More information
CAPA announces 'Tier 1' program for parts identical in all but branding
Images
Featured image: Mercedes E-Class headlamps showing low beam, manufactured by Hella. (Provided by Hella)
Share This: