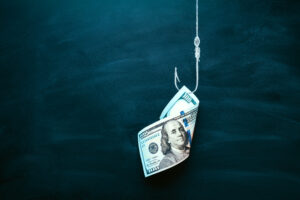 Consumer groups urge shops not to partner with 'predatory' lender EasyPay
By on
Business Practices
A coalition of consumer advocacy groups is calling on auto repair shops to stop offering financing through EasyPay Finance and Utah-based Transportation Alliance Bank (TAB Bank), which issue loans at rates up to 189%.
Though the campaign is mostly directed at big national chains such as AAMCO and Precision Tune Auto Care (Icahn Enterprises), Big O Tires and Midas (TBC Corporation), Grease Monkey (FullSpeed Automotive), JiffyLube, and Meineke (Driven Brands), a number of collision shops also offer loans through EasyPay.
"Consumers struggling to pay for auto repairs repeatedly report being steered into predatory loans with shocking and often deceptive rates hidden in the fine print of applications, frequently not known until after the repairs are completed," letters sent by the coalition last month to the national chains state. "These predatory loans have a lasting impact on consumers, causing harm to their credit reports and leading to debt collection harassment."
Lauren Saunders, associate director at the National Consumer Law Center (NCLC), told Repairer Driven News it's likely that most body shops are unaware of the lender's practices.
"I bet most collision shops have not seen NCLC's reports or the full range of problems with EasyPay Finance/TAB Bank loans, though some may have had complaints from consumers," Saunders said.
Her advice: "Auto body shops should not partner with lenders charging more than 36% (ideally lower for larger loans) – 36% is widely viewed as the dividing line between mainstream credit and high-cost credit that is much more likely to be predatory."
Joining with NCLC in the campaign are Accountable.US, Americans for Financial Reform (AFR), the Center for Responsible Lending (CRL), CLEAR, and the Consumer Federation of America (CFA).
The letter urged each repair chain "to disassociate itself from these practices that exploit vulnerable families."
"Auto repair shops throughout the country, including major auto repair companies, are steering struggling consumers into deceptive, high cost loans with lasting impacts, including credit report harm and debt collection harassment," said Rachel Gittleman, financial services outreach manager at CFA.
The coalition said hundreds of consumers have complained about EasyPay auto repair and tire loans. Complaints to the Consumer Financial Protection Bureau, Better Business Bureau, and Ripoff Reports describe:
Interest rates of 100% to 189%, sometimes charged to service members and veterans. Consumers say payments for months and years have little impact on the balance;
Interest rates hidden in fine print or not disclosed until repairs are finished;
Applications taken over the telephone or required to be completed on tablets and smartphones, without written copies, leave consumers in the dark about the terms;
Deceptive promises of full interest rebates if paid in 90 days with numerous obstacles that prevent consumers from avoiding interest or knowing their payoff balance;
Electronic debits that were not authorized, differed from the agreed payment, or continued after a payment plan was fulfilled;
Rude and unhelpful customer service and administrative errors leading to missed payments, fees, and loss of the interest-free option;
Harm to credit reports, including from loans paid in full or reported for the wrong consumer. No response to consumer disputes; and
Debt collection harassment and refusal to honor payment plans, including for those impacted by COVID.
Auto repairers are one of the potential customers EasyPay caters to on its website. The lender promises participating shops a 2.99% merchant fee, same-day payment, and coverage of expenses up to $5,000.
In states where consumer interest rates are capped, EasyPay processes its loans through TAB Bank, because banks are exempt from such caps. "This is a scheme for EasyPay to collect exorbitant rates it cannot legally charge directly," the coalition said. "In other states, EasyPay lends directly in its own name, often as a retail installment sale."
AFR is circulating a petition urging the FDIC to stop TAB Bank and other banks from helping nonbank lenders disguise their loans as bank loans that are exempt from state interest rate limits. The petition currently has more than 19,000 signatures.
NCLC encourages consumers who are considering financing a car repair to read the fine print of the payment plan carefully and to fully understand the terms before signing.
It says consumers should consider using a credit card or personal loan, and avoid any loan above 36% APR. "Credit cards have protection if you have a problem with a purchase, and a low-rate loan obtained separately from the auto repair shop may be better than an interest-free offer that never materializes," it said.
Consumers who have taken out an EasyPay Finance/TAB Bank loan are encouraged to opt out of the forced arbitration clause within 60 days of taking out the loan in order to preserve their access to legal recourse, NCLC said.
Consumers should also pay the full loan plus $40 within 90 days to avoid interest. "You must pay the full 'amount financed' on your loan agreement plus a $40 fee before the end of the 90-day promotional period date in your contract. Keep proof of payment and proof of delivery if sent by mail," the organization said.
Images
Featured image by Velishchuk/iStock
Share This: