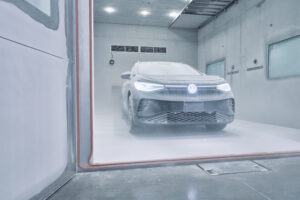 Volkswagen has opened a $22 million, 32,000-square-foot Battery Engineering Lab (BEL) in Chattanooga, Tennessee, where electric vehicle (EV) batteries will be tested and optimized for the U.S. market.
In announcing the opening, Volkswagen said investing in the in-house development of critical battery expertise would give it an advantage over its rivals in the expanding EV field.
The German automaker has pledged $7.1 billion to expand its product lines, research and development, and manufacturing capabilities in North America. The first U.S.-assembled Volkswagen EV, the ID.4 compact SUV, is expected to go on sale later this year.
"When we began making investments in electrification, it was because we saw a future for our industry and the North American region in which Volkswagen could take a leadership position," Scott Keogh, president and CEO of Volkswagen Group of America, said in a statement. "The Battery Engineering Lab helps make that vision a reality today, accelerating us decades into the future with advanced battery engineering to support our expanding EV push in North America."
Initially, engineers at the BEL will focus on batteries and battery packs for Volkswagen's global MEB vehicle platform, on which the ID.4 is based, with the potential to incorporate various types for all vehicle brands across the Volkswagen Group.
In the future, the lab will be involved in examining new battery technologies, and determining how they might meet Volkswagen's specifications. "These insights are crucial know-how, as battery technologies continue to improve in terms of energy density, weight and cost, and shape the characteristics of an electric vehicle," Volkswagen said.
"We are applying cutting-edge technologies to make sure that our EV batteries and ultimately our electric vehicles for American consumers are safe and strong. With our new Battery Engineering Lab as the new center for battery know-how, we can react quickly to the fast-paced EV market by applying data to our local engineering and assembly," Wolfgang Demmelbauer-Ebner, EVP and chief engineering officer, Volkswagen of America, said in a statement.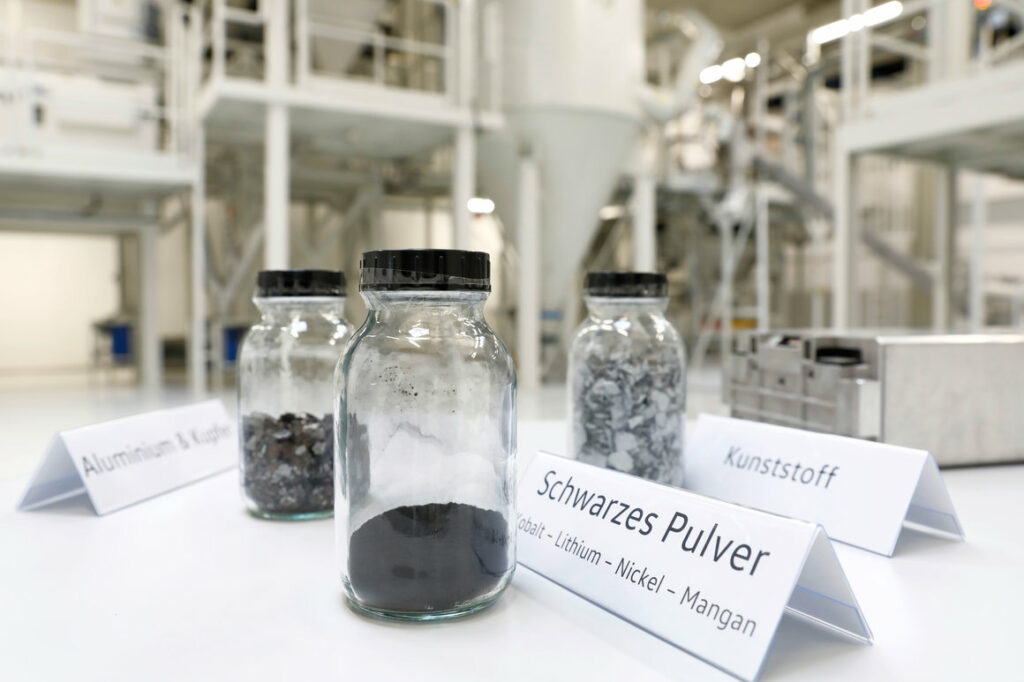 Meanwhile, in Germany, a research team led by Volkswagen is searching the multiple reuse of materials used in electric vehicle (EV) battery construction, with an eye toward sustainability and meeting future supply needs.
The HVBatCycle research consortium is looking for ways to keep three materials related to battery manufacture – cathode metals, electrolyte, and graphite – in a permanent closed-loop, Volkswagen said.
The three-year project will be funded by the German Federal Ministry for Economic Affairs and Climate Action.
"The recycling of batteries and production rejects makes a decisive contribution to securing the supply of raw materials for our planned factories," Sebastian Wolf, chief operating officer battery cell at Volkswagen, said in a statement. "Through the HVBatCycle project, a holistic view of the recycling processes and thereby the implementation of the closed loop of battery materials is being prepared."
The research is focused on developing a largely automated process to discharge and dismantle declining battery packs down to the cell or electrode level. Volkswagen said this includes recovering graphite, highly volatile electrolyte components, and even the carrier foils in as loss-free a way as possible.
The "black mass" of the cells, composed of graphite and battery metals, will be subjected to "hydromatallurgical processing" – the use of water and solvents to extract the lithium and other metal compounds.
Investigators will determine whether the recovered materials can be used to create new, high-quality cathode material.
Volkswagen began recycling batteries in-house a little over a year ago, in a pilot project at one of its factories.
"Until now, used batteries have mostly been recycled in a pyrometallurgical process. In simpler terms, they simply end up in the blast furnace," Volkswagen said at the time.
"With this so-called closed-loop approach, Volkswagen Group Components aims to create a closed material cycle that will not only reduce the Group's primary demand for raw materials in the long term, but can also significantly reduce the CO footprint of the batteries," the OEM said. It estimated that producing cathodes from recycled material could save more than one ton of carbon dioxide per vehicle.
Images
Featured image: A drive-in climate chamber at Volkswagen's new Battery Engineering Lab in Chattanooga, Tennessee. (Provided by Volkswagen)
Volkswagen says the raw materials obtained from a failed EV battery can be reused in a closed loop recycling process. (Provided by Volkswagen)
Share This: