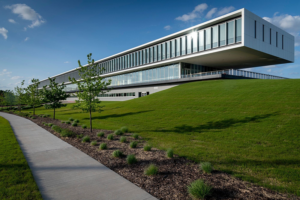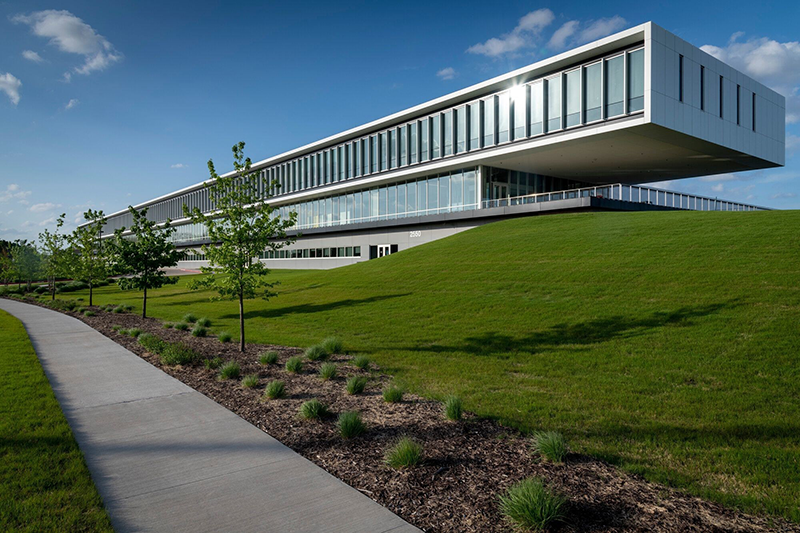 Collin College in Texas becomes fifth school to join innovative collision repair training program
By on
Announcements | Education
Collin College Technical Campus is partnering with the Collision Engineering Program, a two-year apprenticeship program designed to attract and develop entry-level talent to fill key roles within the collision repair industry, and enhance retention and advancement among collision repair technicians.
The school, located in Allen, Texas, becomes the fifth to join the program, Enterprise Holdings announced. The Enterprise Holdings Foundation is a foundational supporter.
"The rapid pace of vehicle innovation and connectivity is adding demands on technicians to have expertise in technology and engineering, in addition to vehicle repair. As an industry leader, Enterprise is committed to supporting solutions to address the evolving field of collision repair," said Mary Mahoney, Vice President, Replacement and Leisure Division at Enterprise.
"In addition to preparing students for success, the first-of-its-kind Collision Engineering Program also aims to change perception and increase awareness of opportunities in the industry," Mahoney said.
She told Repairer Driven News that Collin, located north of Dallas, was selected in part for "its proximity to a wide number of collision shops and major companies. This significant nearby industry presence offers students incredible resources and real-world opportunities, hallmarks of the Collision Engineering Program model. In addition, Collin's newly opened technical campus and advanced collision facility provide an excellent opportunity to establish the Collision Engineering Program model."
She said the program has seen "considerable success" after the completion of its two-year pilot at Ranken Technical College, College of Lake County, Contra Costa College, and Texas State Technical College, "including enrollment figures doubled from last semester and 100 percent of graduates entered into the industry and still employed."
In December, the Collision Engineering Program received a $700,000 grant from ECMC Foundation, allowing the program to grow from four campuses to eight. The grant covers startup costs to launch the program at partner colleges, the hiring of more staff, and continued support for the existing partner colleges.
Based on Ranken Technical College's unique two-year apprenticeship model, and launched in 2020 with foundational support provided by the Enterprise Holdings Foundation, the program has successfully completed its two-year pilot.
Through a defined two-year apprenticeship model, students receive real-world experience by working alongside industry experts while also earning their associate degree. This model provides students the opportunity to earn an income while completing their training, Enterprise said.
Bill King, provost of the Technical Campus, said, "Collin College's Collision Technology program is pleased to partner with the Collision Engineering Program to spread the word about the extensive training and internship opportunities available in this growing field. This apprenticeship program will be a vital link for informing students of the exceptional career opportunities available in collision repair and bringing them into a community of craftspeople who make a rewarding living doing what they love."
Under the Ranken apprenticeship system, a student spends eight weeks at the school, and then the next eight weeks in a commercial body shop, and continues to alternate in this manner for what has historically been a four- or five-semester program. Students work alongside industry experts while earning their associate degrees.
Collin College Technical Campus offers degrees and certificates in automotive, construction, healthcare, information technology, manufacturing, and a number of other fields. The college's Collision Technology program is now accepting students at the campus for the fall 2022 semester.
Enterprise said the Collision Engineering Program is intended to help meet the ongoing need for entry-level talent in the collision repair industry. According to TechForce Foundation data, more than 70,000 new collision technicians will be needed between 2022 and 2025, with nearly 65,000 vacancies resulting from labor force exits and transfers.
The addition is one more step taken by the industry to meet ongoing workforce demands. Recently, the Inter-Industry Conference on Auto Collision Repair (I-CAR) announced that it is launching a multifaceted initiative that includes programming for participating schools and body shops, and the coordination of campaigns and branding directed at students.
Shops that responded to a recent I-CAR survey said that they need an average of 2.5 additional technicians.
More information
The Collision Engineering Program
$700K grant will allow innovative collision repair training program to expand to 4 more campuses
Images
Featured image: Collin College Technical Campus in Allen, Texas. (Provided by Enterprise Holdings)
Share This: