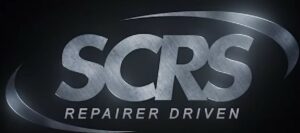 The Society of Collision Repair Specialists' latest "Kool Tools" video is now available and features 11 tools SCRS discovered — some from the 2021 SEMA Show — that they recommend shops use.
Every year, in carrying on the longtime work of members Toby Chess and Kye Yeung, SCRS' Education Committee presents "Kool Tools from the SEMA Show and Beyond" to highlight tools they've found to be useful in shops. More detail about the history of Kool Tools is shared here in "The Story Behind the Stories."
The tools were featured during SCRS' open board meeting in April. First in the lineup was a customizable dash protector from dashprotector.com. Amber Alley, SCRS Education Committee chair and Barsotti's Body and Fender manager, said it's designed for tinting so it fits snug underneath the glass in between the dash. With that coverage, repairers can also use it to protect the vehicle dashes during repairs.
"So many of the cars now have these big information panels, or glass panels, or whatnot and it really has nice coverage," Alley said.
The protector starts at $124.95.
Michael Bradshaw, Education Committee member and K&M Collision shop co-owner, highlighted KECO's Hacker Blocks, which he said his shop has found work really well and are "a great alternative to the conventional sanding blocks that have been around in the industry for the last 30 years."
The blocks come in varying sizes. A variety pack that contains six blocks is $139.95.
Alley said another Kool Tool caused excitement and curiosity among the technicians in her shop. Once they saw the Sit-On Creeper II from Griot's Garage they wanted to try it out, she said.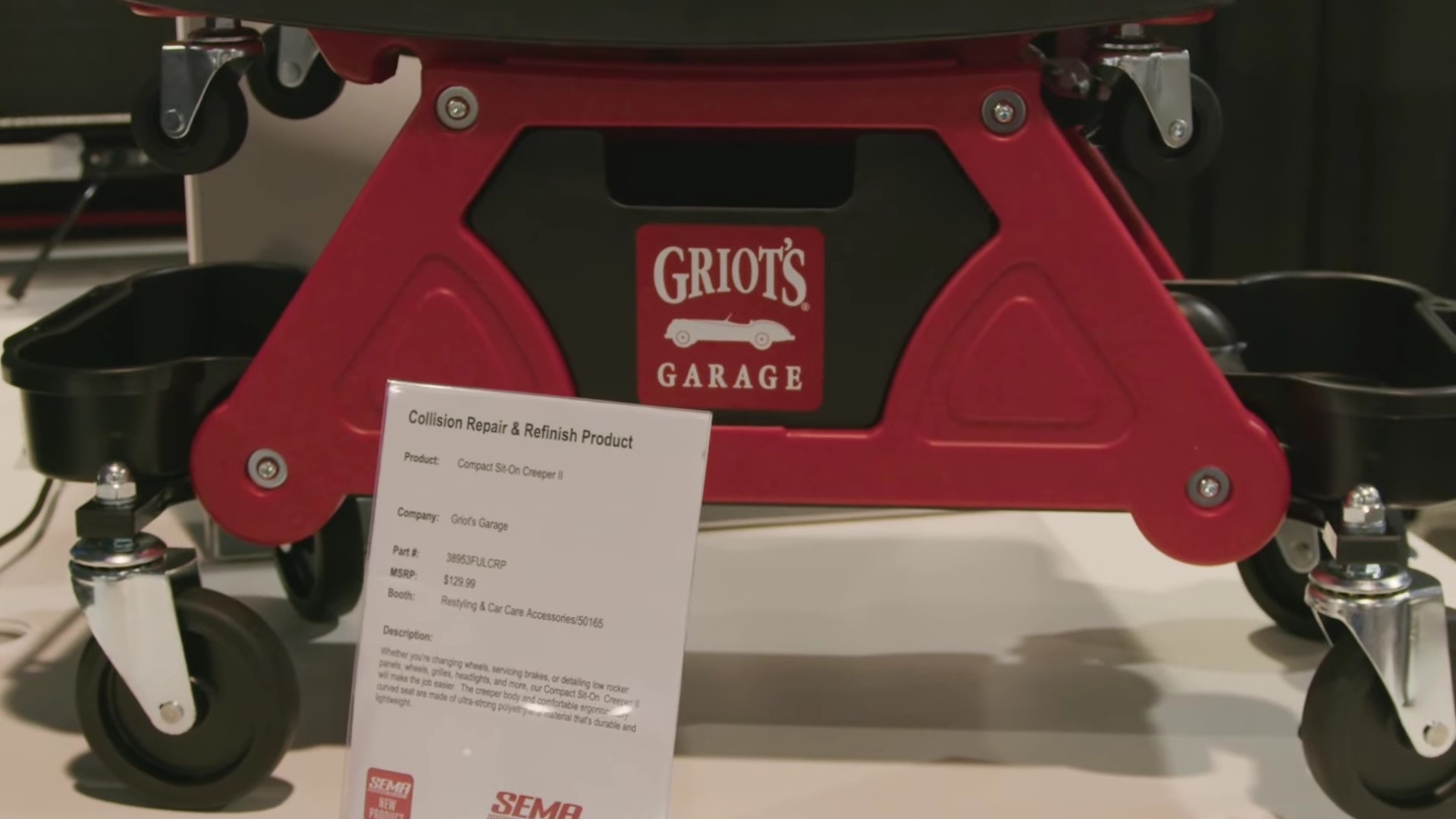 "The top comes off giving you basically a product that you can sit on [and] get down to really detail underneath the rocker panels," Alley said.
It also has product compartments and a shelf in the middle. Alley said it's sturdy and she thinks it will last years. The Creeper II is $129.99.
Next up is RBL Products Quik Cure UV Putty, which Bradshaw said his shop has been using for more than a year without any issues. "It's great for if you have small gouges, or more commonly, rock chips."
After the putty is applied, a UV lamp is used to cure it within 30-60 seconds then it's ready to sand. "The UV cure really eliminates the shrink-back effect and it's been a really great product," Bradshaw said.
For vehicles with sunroofs, SCRS recommends repairers have Wieländer+Schill's sunroof drain cleaner on hand. It attaches to a drill and works similarly to a drain snake to clear out debris.
Another product K&M Collision uses is John Bean's Tru-Point for advanced driver assistance system (ADAS) calibrations.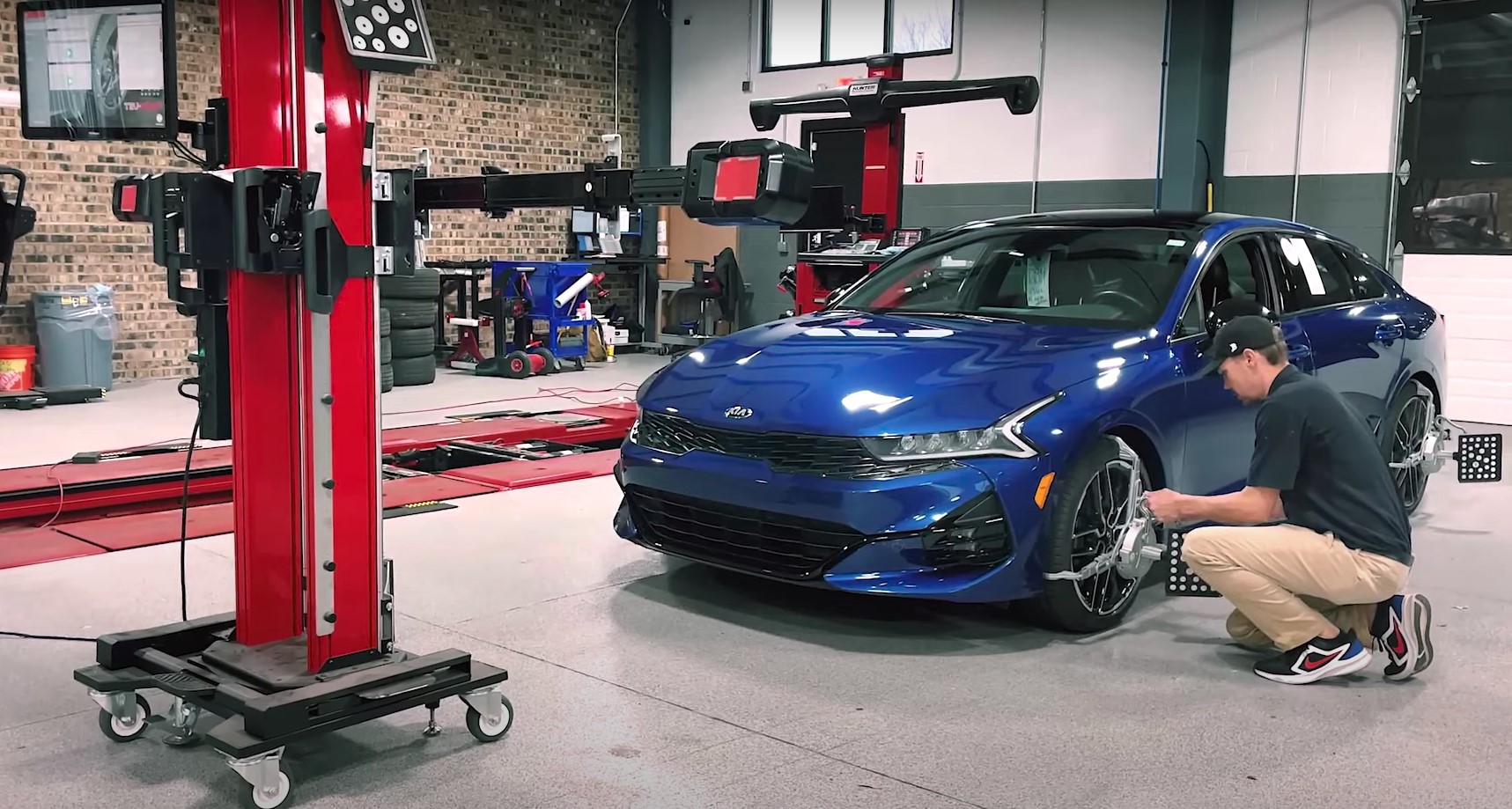 "The really revolutionary thing about the Tru-Point is it's taken a ton of the manual measurement out of the process of setting up the ADAS targets for various manufacturers," Bradshaw said. "It can take a process — typically 30, 45 minutes to an hour just to set up the targets —and cut that down to 10 or 15 minutes."
It also can compensate for unlevel floors. While there have been "a couple hiccups" with its use, Bradshaw said he's confident it will get better as more feedback is given by users while SnapOn puts "a ton of resources" in the its development.
Another product SCRS recommends can assist repairers in moving vehicles that have damaged suspension around the shop. The EZ Spare EZ Roller-Spinner makes wheels movable, clockwise or counterclockwise, and eliminates the need to weld control arms or tie rods just to move a vehicle around, Alley said. It sets just about every lugnut set up and holds up to 2,000 pounds. The Roller-Spinner is $275.
And when it comes to moving, another recommended tool helps move wheels off of and away from vehicles more easily. The TRAC tire jack is essentially a lever that repairers can use to roll wheels from the vehicle without having to pick it up. It costs $135.
Database Enhancement Gateway (DEG) Administrator Danny Gredinberg highlighted Audi's multicolored gap gauges for repairers to use to check gap measurements accurately against OEM specs. He said it also lowers the risk of paint damage that can be caused by using other objects, like paint sticks, to measure.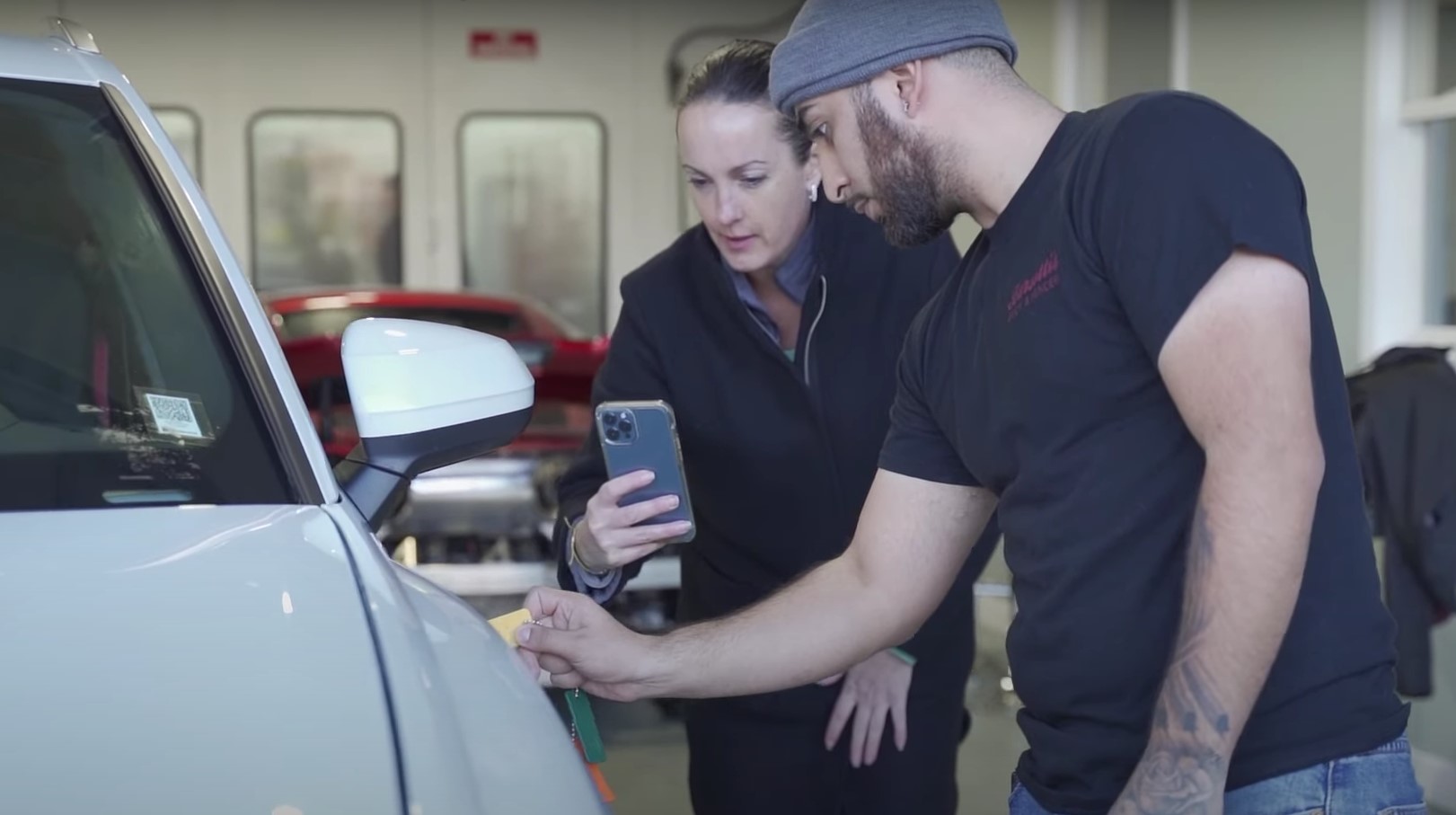 "It's a great measuring device," he said. "Every estimator or technician should really have one of these and for $18, you can't go wrong."
Alley noted they're great for taking photos of measurements as well.
Gredinberg also shared details on an omega clip tool by Audi that removes omega clips and holds onto them instead of the annoying and sometimes unsafe force of removal causing the clips to fly across the shop. The tool costs about $35 and works on Audi, Volkswagen, and Porsche vehicles. Other OEMs also offer similar tools, Gredinberg said.
Lastly, SCRS recommends Wieländer+Schill's CBR putty (sold by Diamant) for aluminum and steel. Alley said she's been told by repairers that use it that there's no need to worry about cross-contamination with it and it has easier workability.
"It replicates the old lead repairs almost," she said. "…We are using it on some of the higher-end things but even for restoration, I would definitely recommend it."
It costs about $52 per 250g.
For more SCRS content including Quick Tips, IDEAS Collide presentations, and more visit the SCRS Youtube channel. Click subscribe to receive new video notifications.
IMAGES
Featured image: SCRS Repairer Driven logo (Credit: SCRS)
Griot's Garage's Sit-On Creeper II (SCRS Kool Tools video screenshot)
John Bean's Tru-Point for advanced driver assistance system (ADAS) calibrations in use at K&M Collision in Hickory, North Carolina. (SCRS Kool Tools video screenshot)
SnapOn's multicolored gap gauges in use at Barsotti's Body and Fender in San Rafael, California. (SCRS Kool Tools video screenshot)
Share This: