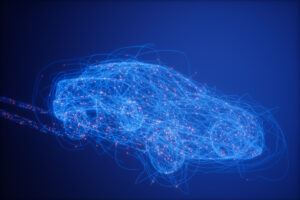 In covering what's next for the automotive industry, the Collision Industry Conference (CIC)'s Future Disruptions Committee took a look at what's trending now and the future of changing business models for transportation, insurance and claims, collision repair, salvage and recycling, and battery electric vehicles (BEVs).
The July 21 presentation in Pittsburgh was focused on getting business leaders to think about what they need to do to evolve with the changes in the types of vehicles that make it to market and the ways that they're purchased, insured, repaired, and recycled.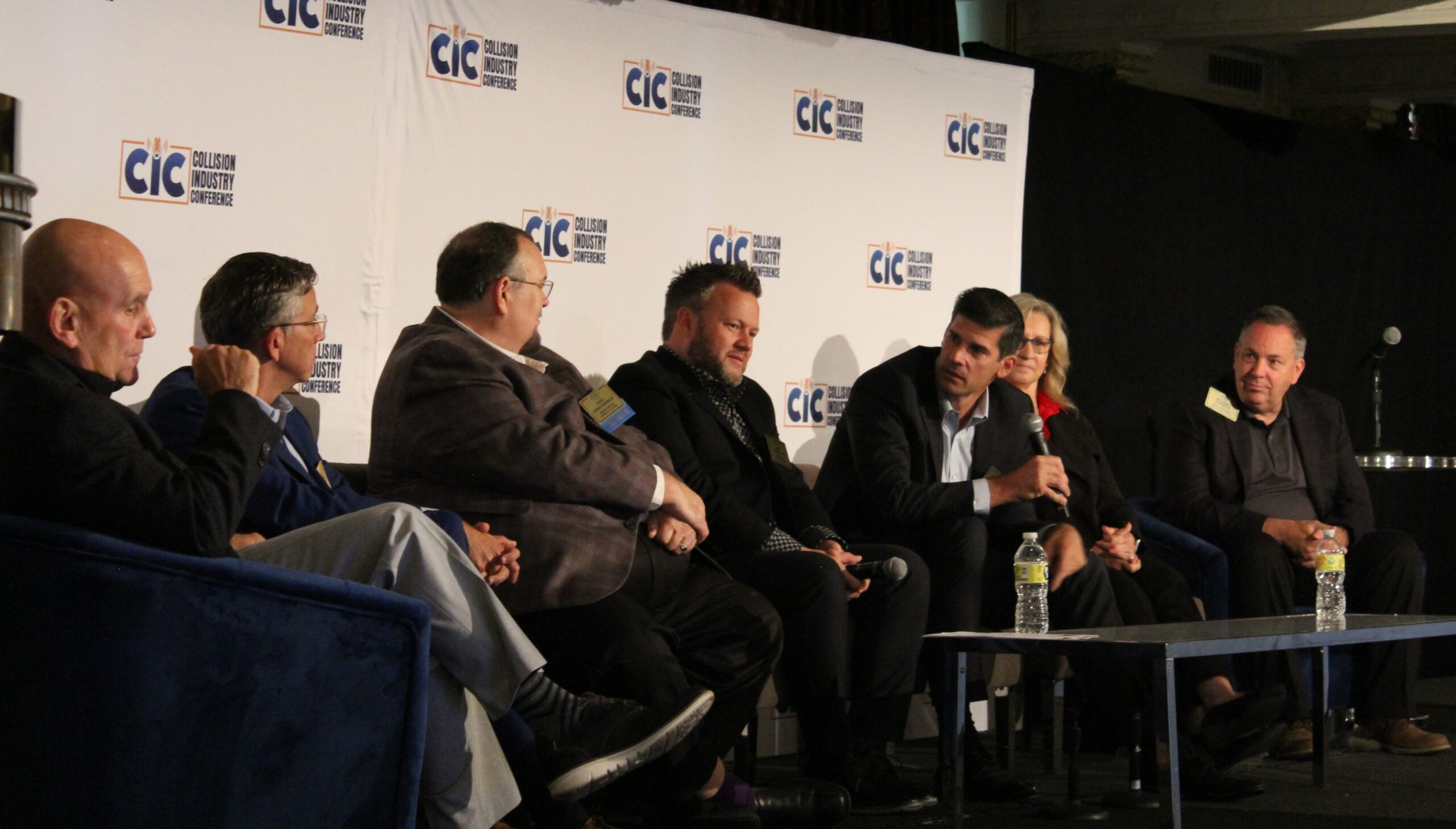 "The world's changing really fast," said Committee Chair Frank Terlep. "There are several things that are affecting our industry and will affect our industry going forward. Whether we like it or not, China is and will continue to be the largest automotive market. And what that means is they're going to have their hand in the influence of our automotive industry. …Second of all, and we're already living with this today, we're going to continue to see ongoing ADAS technology be added to the vehicles at breakneck speeds."
He also predicts that in the near future, there will be autonomous vehicles on the road, an uptick in the rollout of BEVs, and electricity grid improvements. Terlep said government regulations and socioeconomic events, such as the recent Russian invasion of Ukraine, will continue to play a role in the industry.
Transportation
Critica Consulting Principal Michael LoPrete covered the topic of transportation with a fundamental question: I need to go somewhere – how am I going to get there? He outlined five levels of transportation models – some are in use today, others have been trialed, many are pure speculation, and may emerge in the same way that rideshare has materialized, he said.
Level one includes traditional ownership, taxi cabs, rentals, fleet owners and administrators, and traditional leasing. All of these he called "the staple of what's on the marketplace today." Level two includes OEM aftersales programs, advanced leasing such as Volvo's [[Care]] program and Tesla's leasing program, and ridesharing. ReachNow, advanced ridesharing in which companies own a fleet of vehicles that their drivers use, and Turo fall under level three. Level four includes emerging partial ownership, enhanced OEM aftersales programs, and OEM specialty partial ownership. Lastly, level five covers OEM mainstream partial ownership and advanced fleet owners and administrators.
"We can expect that the emerging models will be driven by ESG — environment, social, and government activities," LoPrete said. "Climate change concerns have certainly accelerated the interest in development of battery electric vehicles and the OEMs are working tirelessly to bring us more and new, and not just the legacy automakers, but the ones that are emerging."
Advanced telematics with artificial intelligence (AI) will also play a part in the future by introducing driverless vehicles and the need for meeting important service intervals because if they're missed, performance could be throttled by the vehicle itself, just like a bad data plan is on cell phones, LoPrete said.
In summary of each level, LoPrete said all collision repair stakeholders serve and co-exist with the level one transportation models from OEMs, traditional insurers, aftermarket suppliers, and recycled parts suppliers to repair facilities but will also be the emergence of fleet repair shops.
When it comes to level two, LoPrete said, "We see OEMs having a growing amount of influence supported by an ever-increasing stream of telematics. Vehicles are more likely to be repaired through the OEM-certified networks and with OEM parts."
And LoPrete predicts that with level three will come hybrid ownership models much like a trial BMW conducted with a portal for owners in which they could operate as rideshare drivers or rent their vehicles out. Also on the same level is carsharing company Turo, which LoPrete thinks could lead to legacy OEMs shifting how they sell vehicles to consumers. Some examples already offered are direct-to-consumer models and dealers holding factory-ordered vehicles for surcharges in the thousands beyond the list price, he said.
When it comes to level four partial ownership models LoPrete surmised how Apple, Rolex, Airstream, Nike, and Kenworth could market to their customers to "build a portfolio of vehicles through special agreements with OEMs for shared ownership experiences that connect very closely to their brands." He used Ford's past Eddie Bauer trim series as an example.
EV leasing also falls under level four with LoPrete's prediction that more OEMs will require vehicles to be turned in when leases are up, like – Tesla, Ford, and GM are doing already. And "emerging entities" will test small and advance to very complete programs that will uncover customer needs and wants that are left unaddressed by today's current solutions.
"New business models in collision repair will necessarily emerge and OEM mainstream and partial ownership could emerge on level five," LoPrete said. "Maybe I drive a Tesla Model 3 as my daily driver but on the weekend once in a while I want a Roadster or I want to hop into a Model S. …At the end of the day, I think where it begins to take us is an OEM vehicle repaired following OEM procedures in an OEM-certified network shop using OEM parts. How quickly do we get there? I'm just not sure about that piece."
Insurance and claims
Trent Tinsley, Entegral business development and sales operations assistant vice president, covered the committee's predictions for the next five years of insurance and claims handling. First, he noted that "claims as a service" is already an operation of carriers in which customer service is all digital but he sees that growing into digital-only policies becoming the standard.
"By and large, if you have a problem or if you need a refund they're shifting to a digital model," he said. "Carriers are starting to explore this today. I think we see it with the shift towards user-prompted first notice of loss reporting. The more that they start to build those models up, the more that's going to trickle to the claims side of the house so it's something to consider — that maybe there is an additional premium required if you actually want involved personal interaction."
The types of vehicles and their technologies could also "necessitate a shift" to unlimited coverage on repairs, rentals, and tows, which higher-end carriers are already offering, he said. Eventually, OEM repair plan riders could also be purchased by policyholders to cover the costs of repairs according to OEM repair procedures, Tinsley added.
Policyholders will also likely have to make sure if their carrier has a DRP that shops within it are certified to repair their vehicles. Because, Tinsley said, "What good would it be for carrier to cover a car and send it to a shop that can't order the parts let alone follow OE repair procedures?"
"It's not about an estimate. It's not about supplements. It's not about the existing process today. It's about the repair plan so does my coverage need to actually reflect that?"
OEMs could also require leasees to purchase and maintain OE parts riders.
Lastly, with rising claims severity and supplement costs there could be a shift into non-fault territory, Tinsley said. "Does that become more of a macro-level management of the claims process because I'm just not going to want to spend the money for the human capital that is going to be at every individual claim handling that claim in the traditional claims model? Is it going to take a top-down approach?"
Collision repair
Spanesi Americas Director of Technology and Corporate Communication Karl Kirschenman covered six future models of collision repair shops: consolidation, OEM-certified only, independent, specialization, advanced driver assistance systems (ADAS) and calibration, and BEV-only.
Using the recent merging of Service King with Crash Champions Kirschenman said "the big will get bigger" as more shops merge under big brands.
"There's a certain tipping point where the consolidated shop groups outnumber the independents and then the insurance/repair dynamic may shift and that would be a seismic shift," he said. "…You're either growing or you're dying."
He added that a business model could emerge of certified collision repair centers being housed under one roof that are fed by dealership groups and possibly MSOs.
Requirements to be certified and complexities of vehicles will "drive the trend of certification meaning more than a piece of paper on the wall, Kirschenman said. Certifications instead will mean specialized training on the construction materials and technologies on vehicles.  OEMs, he noted, are already restricting parts and using other methods to ensure technicians are properly trained and using the right equipment to repair their vehicles.
For independent shops who may not have the resources like certified shops, MSOs, and "big players in the industry" have "there are a number of opportunities for them in terms of becoming part of something bigger," he said, such as becoming part of a franchise group.
"We see that the independents will be in a more rural area where there isn't as much competition," and should specialize in the brands that are popular in that area, Kirschenman said, adding that they could also subcontract newer vehicles out to other shops or not work on them at all.
"The independents have always had their challenges and I think that continues to grow in this next evolution of vehicle construction," he said.
Kirschenman sees fleet repairs as an option for independent shops to maintain a steady workflow if they focus on working on brands that use the same tools and training to save on training and equipment costs. He added that, in general, shops will have to specialize in some way to stay afloat.
Bringing in a new generation of technicians will be part of that to produce revenue streams in ADAS scanning, recalibrations, and diagnostics, he said. The committee found that 200 million vehicles are predicted to have ADAS by 2030 and that ADAS calibrations will generate $3 billion per year in revenue by then.
Lastly, the collision repair industry will need to consider having separate facilities for BEV repairs because of their "inherent danger" and to keep access restricted to technicians that are trained to work on them, Kirschenman said. Pre-delivery inspections will grow, depending on the manufacturer and there will be two new business ventures for shops – public-use EV chargers and BEV storage.
BEVs was covered more in-depth by I-CAR Technical Programs and Services Director Dirk Fuchs and Lucid Motors North American Body Repair Program Operations Manager Jake Rodenroth.
Fuchs said there are several things shops need to consider before selling EV charging at public-use stations on their property. First, does your state allow electricity to be resold? Also, what does your electricity provider require, which likely would include monetary costs for demand on the grid and could even require the installation of a separate grid. There could be limits, too, on how much electricity can be provided, he said.
Fuchs also shared how much how much businesses could potentially make in revenue off of EV charging stations, minus demand charges incurred:


Rodenroth pointed out that, "The BEV customer is very different. They are a very interesting group and they have a different set of concerns."
Different things are important to BEV customers, he said, including battery range, comfort, convenience, all of the technology "bells and whistles," connectivity, and excellent customer service. Similar to Tesla and Rivian, Lucid customers are able to build their cars online and then see a rendering at an OEM studio then test drive cars that are there. Of course, as Rodenroth pointed out, that's "very different than the traditional sales model."
Lucid also only allow shops that they certify to work on their vehicles and restricts parts purchasing to those locations. When Rodenroth and his team are looking for repair shops to be in their certified networks, they want to see quality service in action without knowing they're going to visit, he said.
Rodenroth invited co-owners, Robert and Christina Molina of Collision Care Xpress in Florida to talk during the committee's presentation as an example of the type of shop Lucid certifies. In a Q&A session with them, they talked about how they're finding employees amid the nationwide technician shortage and their shop culture.
"It's been a downfall of our industry that we can't get good quality people into it so we've looked outside the box," Robert Molina said.
They've partnered with colleges and universities that offer EV OEM repair programs and helped them purchase equipment for their students. They're also training students on that equipment and offering technician and estimator apprenticeships.
Rodenroth said when he visited Collision Care Xpress, he was impressed by how the Molinas interacted with their employees to keep them engaged and excited about work. He also liked that they had their own marketing team, which he said he's never seen a shop have.
Christina Molina said employee engagement is a priority at their shop with fun events both at work and outside of work but employees also know they're going to be held accountable for their work.
Salvage and Recycling
Automotive Recyclers Association Executive Director Sandy Blalock covered what she sees as challenges facing the salvage and recycling sector of the automotive industry and how they want to be a strategic partner with the industry as a whole.
A few of the challenges are data integrity, acquiring inventory, and changing customer expectations, she said. "The industry's response to these challenges are going to be determining our future. …We've seen a shifting paradigm for many years in our industry. The professional automotive recycler knows that the old ways are no longer going to open up those doors."
She also noted six "areas of disruption" that are impacting the industry now and will in the near future: consolidation, OEM repair procedures, certification, ADAS calibration, BEVs and artificial intelligence (AI).
Blalock said she believes the growing number of venture capital companies will continue to enter the industry and mergers, much like those happening in the collision repair industry, will occur.
As for OEM repair procedures, she said ARA understands their importance but doesn't believe laws should be required for them to be followed.
Certification also has a role in the present and future of ARA. The association has maintained certifications for many years, Blalock said, and recently updated its certification model to include a high-voltage vehicle dismantling protocol. The goal of the protocol is to make sure recyclers are prepared for the future and understand their responsibilities to their business, employees, communities, and customers, she said. ARA is also working with other organizations to develop a protocol for handling BEVs, EVs, and all of their components
With ADAS comes "immense potential" for the resale of the components back into the market, Blalock said. "However, professional auto recyclers are going to need more access to the ADAS calibration [processes] to guarantee the proper fit and function for those products. It really is necessary to put more of these electronic components back into the marketplace to help control repair costs and, the big one, to do away with the huge pitfall of electronic waste."
Lastly, AI is currently used by recyclers to inventory vehicles but Blalock sees it in the future as a tool for purchasing vehicles and to evaluate them prior to buying.
When the committee asked what topics CIC meeting attendees wanted to learn more about next time there was a tie at 24% on three of the five choices — robotics in collision repair, vehicle self-diagnostics, and the future of new car dealership models. The future of telematics was of interest to 16% of the audience and 11% said they wanted to know more about augmented reality (AR) and virtual reality (VR).
IMAGES
Featured image credit: onurdongel/iStock
Photo of slide from presentation by Dirk Fuchs (Credit: CIC and Lurah Lowery)
(Left to right) Frank Terlep, Trent Tinsley, Karl Kirschenman, Jake Rodenroth, Dirk Fuchs, Sandy Blalock, and Michael LoPrete. (Credit: Lurah Lowery)
Share This: