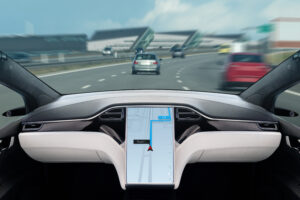 Federal legislators are once again on the move to regulate autonomous vehicles (AVs).
Representatives Robert Latta (R-OH-5) and Debbie Dingell (D-MI-12) have created a bipartisan Congressional Autonomous Vehicle Caucus "to educate Members and staff on autonomous vehicle technology that can improve the safety and accessibility of roadways," according to a news release on Dingell's website.
"If the United States is going to stay [at] the forefront of innovation, manufacturing, and safety, we must ensure our nation is engaging all stakeholders, making bold investments, and working across the aisle to get the necessary policies right to support the safe deployment of autonomous vehicles," Dingell said in the release.
She told Reuters, "We're working hard to find that common ground to get something that we can pass," and added that the U.S. "cannot afford to have a patchwork of laws either across 50 states."
According to Reuters, Latta acknowledged self-driving car legislation might not pass until 2023. "It's important that we get members involved from all over the country," she told Reuters. "This is something that is going to affect everybody."
Latta said in the release that "autonomous vehicles are the next step forward."
"In order for this technology to succeed, we must educate, advocate, and create a framework to implement their use," he said. "This technology will improve the lives of millions of Americans while simultaneously providing people living with disabilities and seniors increased mobility and independence. That is why I am excited to announce the launch of the Congressional Autonomous Vehicle Caucus with Representative Dingell to educate Members of Congress on AV technology and to work towards a national framework so that AVs can continue to safely expand throughout the country."
Alliance for Automotive Innovation President and CEO John Bozzella agreed that now is the time for federal AV legislation.
"There is no question that autonomous vehicles will change transportation as we know it – helping to reduce vehicle crashes and fatalities on our roads," he said, in the release. "The United States is home to innovative AV companies that are developing and pioneering this technology, and American ingenuity is setting the pace for the rest of the world. What we're lacking is a federal policy framework to expand AV testing and use across the country."
Latta's "Self-Drive Act" was introduced in the U.S. House last year to give the National Highway Traffic Safety Administration (NHTSA) authority over "highly automated vehicles" and to mandate safety measures but it didn't move out of committee. The purpose, according to the bill, was "to clarify the Federal role in ensuring the safety of highly automated vehicles as it relates to design, construction, and performance, by encouraging the testing and deployment of such vehicles."
The bill also would've prohibited any state or political subdivision from legislating or regulating "the design, construction, or performance of highly automated vehicles, automated driving systems, or components of automated driving systems" unless identical to the federal law.
General Motors and Ford already want to manufacture up to 2,500 Level 4 autonomous vehicles a year under temporary federal motor vehicle safety standards (FMVSS) exemptions both are seeking from NHTSA. The exemptions would be for two years.Public comment is open on both petitions until Aug. 22.
GM submitted its petition for its Cruise Origin, which the OEM wants to be exempted from four standards that cover the transmission, starter interlock, braking, lamps and reflective devices, windshield wiping and washing systems, rear visibility, occupant protection in interior impact, and occupant crash protection. All of which GM says are, "either not necessary for safety as applied to the Origin's design and performance, or their purpose and intent continue to be met through innovative, alternative means that each provide an equivalent level of safety, and together provide an overall safety level at least equal to the overall safety of nonexempt vehicles and would not unreasonably lower the safety of the vehicle," according to the petition.
The Origin would be "operated almost entirely" by an automated driving system (ADS) "and thus, is not equipped with manually operated driving controls or features ( e.g., steering wheel, pedals, manual turn signals, mirrors)…," the petition states.
Ford seeks an exemption from portions of seven standards to produce and sell fleet-owned and operated Level 4 ADS vehicles that can operate in manual mode, which allows a driver to take over, or AV Mode in which the car drives itself. The standards Ford hopes to be at least partially exempted from have to do with vehicle controls and displays; transmission shift position sequence, starter interlock, and transmission braking; lamps and reflective devices, rear visibility, electronic stability control systems, light vehicle brake systems, and tire pressure monitoring systems.
"Ford states that, given that human occupants are not intended to participate in the driving task while the vehicle is being operated in AV Mode, Ford believes having active driving controls and communications would introduce an unacceptable risk to safety," according to the petition.
True AV options for the average consumer remain limited as at least one automaker has created a gray area of confusion for vehicle owners about what constitutes autonomous. Tesla is accused of falsely advertising its Autopilot and Full Self-Driving advanced driver assistance system (ADAS) features in California. Complaints filed with the state's Office of Administrative Hearings by the Department of Motor Vehicles and obtained by The Los Angeles Times state Tesla "made or disseminated statements that are untrue or misleading, and not based on facts."
Specificially, the plaintiffs allege Tesla's own description of their SAE International Level 2 vehicles markets them as AVs when they, in fact, are not.
"All you will need to do is get in and tell your car where to go," the OEM's website states. "If you don't say anything, your car will look at your calendar and take you there as the assumed destination. Your Tesla will figure out the optimal route, navigating urban streets, complex intersections and freeways."
Ralph Nader, four-time presidential candidate and a forefather of modern vehicle safety standards, also recently said Tesla's Full Self-Driving systems are "one of the most dangerous and irresponsible actions by a car company in decades" and that Tesla should "never have put this technology in its vehicles," in a statement on his website.
"I am calling on federal regulators to act immediately to prevent the growing deaths and injuries from Tesla manslaughtering crashes with this technology. The National Highway Traffic Safety Administration (NHTSA) has the authority to act swiftly to prevent such disasters. NHTSA has been investigating Tesla and its Full Self-Driving technology for several years. NHTSA must use its safety recall authority to order that the FSD technology be removed in every Tesla."
IMAGES
Featured image credit: Scharfsinn86/iStock
Share This: