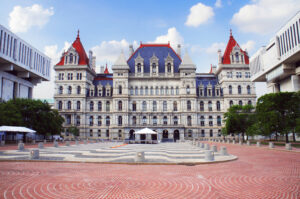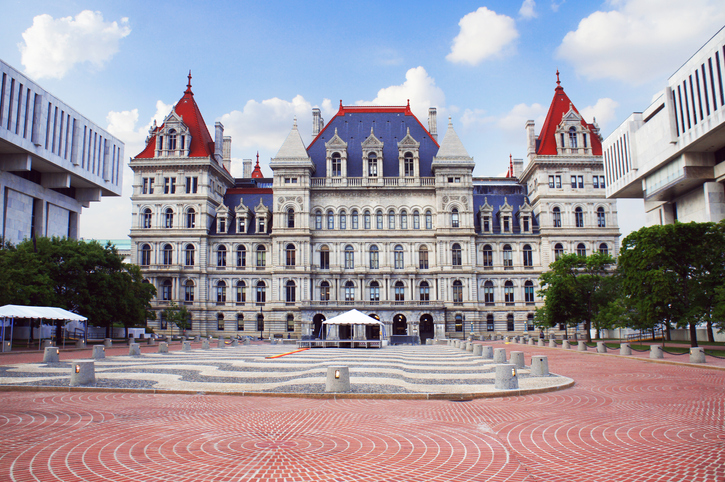 'Grieving Families Act' in NY expected to substantially increase risk around liability
By on
Insurance | Legal
A bill that would expand New York's wrongful death statute to recognize emotional damages and extend the statute of limitation by 18 months has been passed by both houses of the state legislature.
If signed by Gov. Kathy Hochel, the bill is expected to substantially increase the risk around liability for collision repair shops and other businesses around the state.
Senate Bill S74A, known as the Grieving Families Act, would revise New York's statute governing the types of damages that may be awarded in a wrongful death lawsuit. It would allow for the recovery of emotional damages, instead of just the economic damages now allowed; expand the definition of "family members" who may file suit; and expand the statute of limitation from two years to three and a half.
The bill was sent to Hochel on June 10. As of Monday, the governor was "reviewing the legislation," Hochul spokesperson Avi Small told RDN. The bill would take effect immediately upon signing.
Proponents of the bill, including advocates for seniors and individuals with disabilities, along with civic and consumer organizations, say that the current law, enacted in 1847, needs updating.
"Each year New Yorkers are killed by drunk drivers, medical negligence, defective products, dangerous roadway conditions, and countless other acts and omissions," a group of advocates wrote to state legislators. "New York's antiquated wrongful death law fails to value the suffering and grief felt by survivors, nor recognize the loss of companionship, comfort and guidance provided by that wrongfully killed person. This denies survivors a full measure of justice, devaluing the lives of children, seniors, and other loved ones who would not produce substantial income."
Opponents, including the insurance industry and medical groups, have argued that the vagueness in the bill's language and its lack of payout caps like those used in nearly 40 other states with similar laws will result in dramatic increases in the state's already high liability insurance premiums.
The Medical Society of the State of New York (MSSNY) wrote in opposition to the bill, "In light of the already outrageously high medical liability insurance costs facing physicians and hospitals, not to mention the enormous reduction in patient revenue as a result of the Covid-19 pandemic that delayed elective surgeries and prevented patients from leaving their homes, MSSNY strongly opposes this measure and urges that it be defeated."
David Willett, the founder and chief underwriting officer for Spark Underwriters speaking neither for or against the bill, told Repairer Driven News that the bill's vagueness, such as its expanded definition of a "close family member," would be resolved over time in the courts. "But it's going to take time – litigation and precedents to be cited and agreed to and adopted and held up. It's going to be a while."
Asked whether there are any steps that collision repair shops should take if and when the bill is enacted, Willett responded, "All you can do is just be that much more diligent doing quality work … because if it leads to an unfortunate occurrence, there's going to be a risk of greater liability associated with it because of this."
According to the most recent data available from the federal Centers for Disease Control and Prevention, there were 200,955 unintentional injury deaths recorded in the US in 2018. Willett pointed out three categories of deaths of concern to shops: Motor vehicle accidents, first on the list; workplace accidents, seventh; and premises liability accidents, third.
Willett suggested that the law could have a ripple effect in other states that have more restrictive statues on wrongful death liability.
What effect the law would have on liability insurance premiums remains to be seen, Willett said. "Ultimately, it will depend on how much it plays out in the numbers. There can always be some tick upwards because of anticipation of a law that passes, but the real adjustments will probably not come until two or three years from now, when [damage awards] start showing up in the data."
Share This: