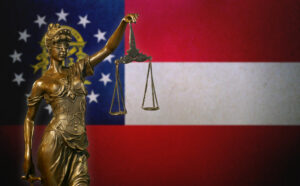 Jury awards $1.7B in damages to family of couple killed in Ford F-250 rollover
By on
Legal
Ford Motor Co. intends to appeal a jury's verdict ordering it to pay $1.7 billion in damages over a 2014 pickup truck rollover in which a Georgia couple was killed, several news sources have reported.
Melvin Hill, 72, and his wife, Voncile, 62, died in April 2014 when their 2002 Ford F-250 pickup rolled over. The couple's children, Kim and Adam Hill, had filed a wrongful death claim against the OEM, alleging that a defective roof design on the truck was responsible for their parents' deaths.
The Hills were driving from their farm in Reynolds, Georgia, when a tire ruptured and the truck rolled over, crushing them.
After a 14-day trial, jurors in Gwinnett County, Georgia, returned their verdict Friday, imposing $1.7 billion in punitive damages against Ford. The verdict was filed with the court on Monday.
The OEM denied the family's accusations "that Ford and its engineers acted willfully and wantonly, with a conscious indifference for the safety of the people who ride in their cars when they made these decisions about roof strength," defense lawyer William Withrow Jr. said in his closing arguments, according to an excerpt of a court transcript published by the Associated Press.
According to a press release issued by the family's attorneys, the jury allocated 70 percent of the blame to Ford. The remainder was allocated to Pep Boys, which "mistakenly installed the wrong size, or 'load range' tires on the Hills' truck in 2010."
Jim Butler Jr., the attorney who won the verdict, told CNN that evidence presented in the case showed that the F-250s made in the 17 model years before 2017 all pose a risk to drivers and passengers in cases of a rollover.
Ford issued the following statement on the verdict to CNN: "While our sympathies go out to the Hill family, we don't believe the verdict is supported by the evidence, and we plan to appeal. In the meantime, we aren't going to litigate this matter through the news media."
Butler conceded to CNN that the $1.7 billion verdict is likely to be reduced on appeal. He said the plaintiffs pursued the litigation in hopes of warning motorists about the trucks' roofs.
During the trial, the plaintiffs' lawyers submitted evidence of nearly 80 similar rollover crashes that involved truck roofs being crushed and injured or killed motorists, Butler's law firm, Butler Prather LLP, said in a statement reported by Reuters.
Images
Featured image by Gwengoat/iStock
Share This: