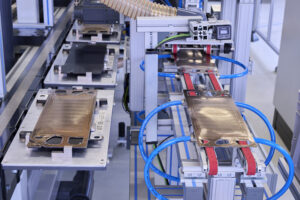 BMW & Bosch announce hydrogen fuel cell production plans
By on
Technology
BMW has announced it will begin producing hydrogen fuel cell systems in Munich to supply a small series of iX5 Hydrogen cars that will be tested around the world later this year. In a separate announcement, Bosch said it will soon produce hydrogen fuel stacks in South Carolina.
The goal of hydrogen cars, BMW said in a news release, is to achieve "a more diversified transition to zero-emission mobility."
"As a versatile energy source, hydrogen has a key role to play on the road to climate neutrality," said Oliver Zipse, Chairman of the Board of Management of BMW AG, in Munich on Wednesday. "And it will also gain substantially in importance as far as personal mobility is concerned. We think #hydrogen-powered vehicles are ideally placed technologically to fit alongside battery-electric vehicles and complete the electric mobility picture. By commencing small-scale production of fuel cells today, we are demonstrating the technical maturity of this type of drive system and underscoring its potential for the future."
Frank Weber, a member of BMW AG Development's Board of Management, added that the OEM "will get the very most out of hydrogen technology" due to its "many years of research and development work."
"We have managed to more than double the fuel cell's continuous output in the second-generation fuel cell in the #BMW iX5 Hydrogen, while weight and size have both decreased drastically," he said.
The BMW iX5 Hydrogen generates a high continuous output of 125 kilowatts per 170 horsepower. The iX5's powertrain can deliver 275 kW/374 hp due to its fuel cell system, BMW's fifth-generation eDrive technology electric motor, and a high-performance battery. The drive system is comprised of two hydrogen tanks, a fuel cell, and an electric motor.
"The BMW iX5 Hydrogen already successfully demonstrated its excellent everyday usability, even at very low temperatures, during the final round of winter testing in Sweden at the start of this year," BMW says.
In addition to the technological equivalents of features found on combustion engines, such as charge air coolers, air filters, control units, and sensors, BMW also developed special hydrogen components for its new fuel cell system including a high-speed compressor with a turbine and high-voltage coolant pump.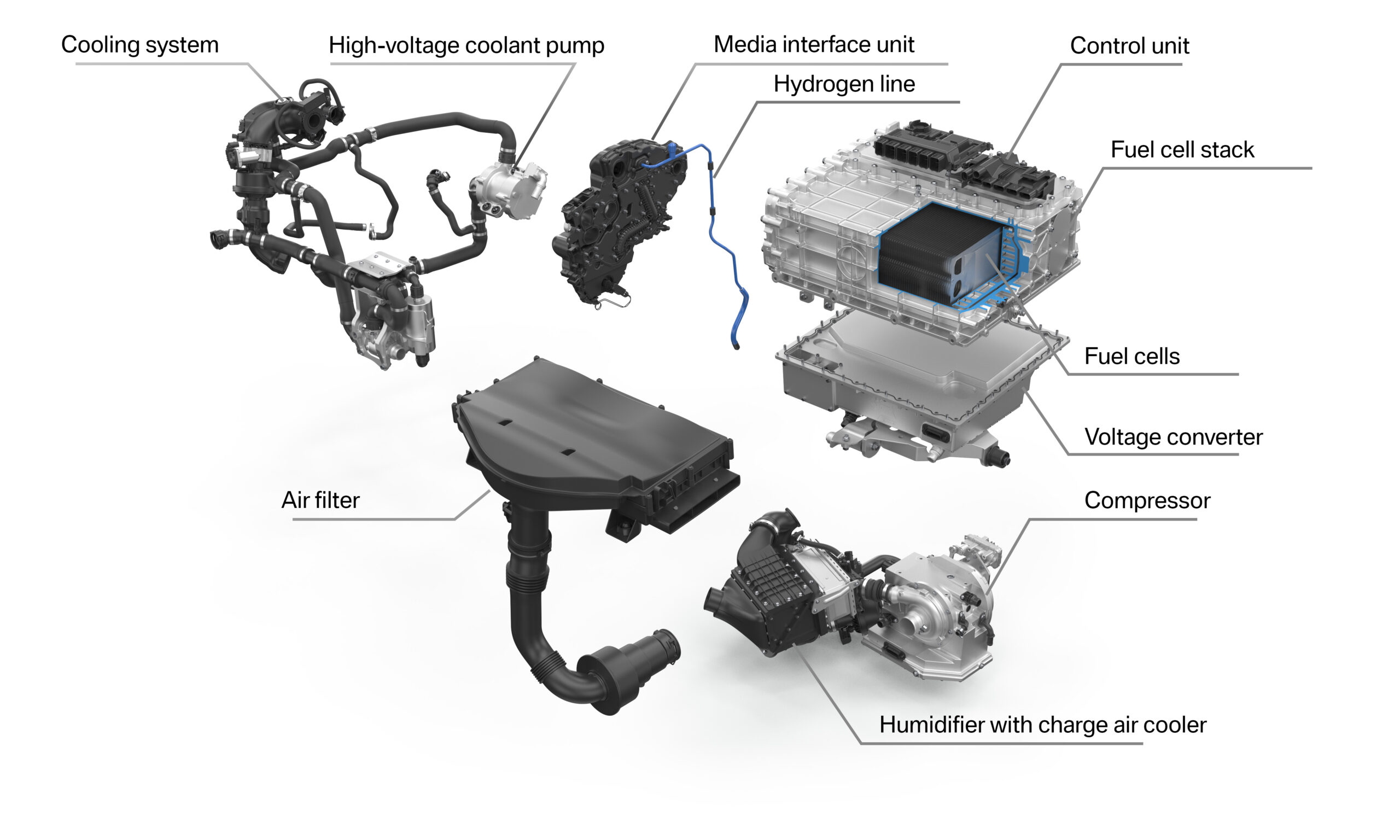 BMW sources the individual fuel cells required for manufacturing the BMW iX5 Hydrogen from Toyota through a yearslong partnership including on fuel cell drive systems since 2013. Fuel cell systems are manufactured in two main steps. First, the individual fuel cells are assembled into a fuel cell stack then all of the other components are placed to produce a complete fuel cell system, according to BMW.
"Stacking of the fuel cells is a fully automated process. Once the individual components have been inspected for any damage, the stack is compressed by machine with a force of five tonnes and placed in a housing. The stack housing is manufactured in the light metal foundry at BMW Group Plant Landshut using a sand casting technique. For this, molten aluminium is poured into a mould made from compacted sand mixed with resin in a process specially designed for this small-series vehicle. The pressure plate, which delivers hydrogen and oxygen to the fuel cell stack, is made from cast plastic parts and light-alloy castings, also from the Landshut plant. The pressure plate forms a gas-tight and water-tight seal around the stack housing."
The final assembly of the fuel cell stacks includes a voltage test along with extensive testing of the chemical reaction within the cells then all of the components are fitted together in the assembly area to produce the complete system.
Bosch is also investing in hydrogen fuel cell technologies because "mobile fuel cell technology presents a viable option for climate-neutral transportation of goods in Class 8 vehicles where battery electric alone still presents challenges due to battery size and weight. Fuel cells make all-electric operation of large vehicles for long trips a reality."
The company announced Wednesday that it will begin producing fuel cell stacks in 2026 at its Anderson, South Carolina facility as part of a more than $200 million investment that's expected to create at least 350 new jobs.
Bosch says the fuel cell stacks produced in Anderson will drive hydrogen-powered trucks that are slated to hit U.S. roads in the next few years.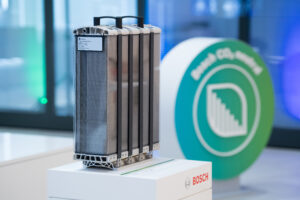 "The hydrogen economy holds great promise and at Bosch we are all in," said Mike Mansuetti, president of Bosch in North America, in a statement. "This is a significant milestone as we announce the first fuel-cell related production for Bosch in the U.S. to support the growing demand from our local customers as part of a diverse approach to powertrain technology."
The development of the new production process in Anderson was supported locally with assistance from the state of South Carolina and Anderson County.
"Helping Bosch to be among the first to commercialize fuel cell stack production in the U.S. speaks to the strength of our manufacturing industry and workforce," said South Carolina Gov. Henry McMaster, in a statement. "We are grateful for Bosch's commitment to our state and look forward to strengthening our partnership."
The Bosch Anderson facility has already begun work on the expansion to support fuel cell production with renovations of an estimated 147,000-square-foot of floor space.
"Fuel cells have been a promising technology for many years, and it is fitting that this technology is coming to South Carolina where our manufacturing strength has helped many companies bring new innovations to the market," said South Carolina Secretary of Commerce Harry M. Lightsey III, in a statement. "Congratulations to Bosch for another successful expansion in Anderson County!"
Bosch first began manufacturing in Anderson in 1985. Operations later expanded from the production of fuel rails to multiple products including sensors and powertrain electronic control units.
"The investment and jobs provided by this new technology are significant for Anderson County and for our long-standing collaboration with Bosch as one of the largest local employers," said Anderson County Council Chairman Tommy Dunn, in a statement.
Fuel cell stack production is "highly complex" with one stack consisting of 3,200 individual parts assembled, more than 400 layers, and more than 100 unique components, according to Bosch.
"In order to successfully bring fuel cell technology to market in mass scale, it requires a combination of extensive experience in research and development, systems integration and complex manufacturing process," said Mike Mansuetti, president of Bosch in North America, in a statement. "Bosch is unique in its ability in all these areas. The work we have already done in commercializing fuel cell technology builds on our extensive experience in developing and manufacturing products for the internal combustion engine at scale."
Bosch recently announced its plans to invest more than $1 billion USD globally to develop mobile fuel cell technologies by 2024.
IMAGES
Featured image: BMW has begun producing its own hydrogen fuel cell systems for its iX5 Hydrogen vehicles that will be released later this year. (Credit: BMW Group)
A diagram is shown of BMW's iX5 Hydrogen fuel cell system. (Credit: BMW Group)
A Bosch hydrogen fuel cell stack. (Credit: Bosch/Martin Stollberg) 
More information
Toyota, Hyundai executives join call for California's investment in hydrogen fueling stations
Share This: