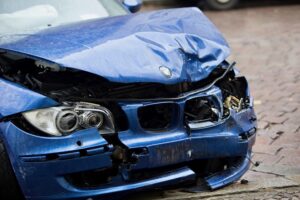 Mitchell offers streamlined settlement process for total loss claims
By on
Announcements
Mitchell announced this week that it has added full lender coverage and automated tax and fee calculations to its valuation solution for total loss claims.
The additions are designed to "streamline the total loss settlement process for carriers" by integrating technologies from LossExpress and Claim Toolkit into Mitchell's WorkCenter Total Loss platform, the San Diego-based information provider said.
"Mitchell is absolutely committed to automating and expediting the claims process for our customers," Debbie Day, Executive Vice President and General Manager of Mitchell's Auto Physical Damage division, said in a statement. "By joining forces with LossExpress and Claim Toolkit, we can help insurers reduce settlement cycle time—allowing them to provide better, faster and more accurate outcomes to their policyholders."
The Mitchell WorkCenter Total Loss platform combines the company's physical damage claims handling solutions with J.D. Power data analysis and pricing techniques to generate fair market values for vehicles declared a total loss.
On its website, Mitchell describes WorkCenter Total Loss as "a one-stop workflow tool" that "provides carriers and consumers with accuracy, transparency and speed — processing 95% of total loss vehicle valuations in 30 seconds or less."
Integrating the LossExpress technology "gives U.S. and Canadian carriers access to the largest active lienholder network and lender coverage for loan payoff amounts," Mitchell said. Included in the service is document procurement for all finance, vehicle, and asset types within Mitchell's cloud-based solution as well as access to electronic lien and title information.
LossExpress offers instant loan payoff and digital lien release. On its website, the company says it "provides a secure industry-leading platform that bridges the total loss gap to bring together insurance companies and banking institutions—all in one cohesive and user-centric experience."
Jack Rozint, Senior Vice President of Repair Sales for Mitchell, told Repairer Driven News that payoff of the balance of an auto loan "is normally handled by the insurance carrier. In the instance the car is totaled and there is a lien on the vehicle, the insured is informed that they have the balance due on the loan. Depending on the insurance carrier and the policy agreed upon, the loss event can trigger this to happen behind the scenes after assessing the loss value and settlement amount. The integrations utilized in the Mitchell WorkCenter Total Loss solution streamline the process as the lien amount and letter of guarantee can be ordered for the carrier electronically from most financial institutions."
Claim Toolkit, the other addition to WorkCenter, offers carriers a way to "accurately and automatically" calculate all of the state-specific taxes and fees that must be paid in a total loss settlement. They can then use WorkCenter Total Loss to export a market value report along with a detailed breakdown of the applicable taxes and fees for the vehicle. "Automating this process assists carriers in decreasing settlement time and increasing customer satisfaction," Mitchell said.
Rozint said that Mitchell "regularly reviews rules and regulations that are proposed or pending from each state."
Allegations that carriers have failed to include all of the various taxes and fees required under the laws of various states for an actual cash value (ACV) payment have resulted in a number of class action lawsuits.
Rozint said that a carrier may be able to adjust the data provided by WorkCenter. "It depends. Taxes and fees are mandated, and they can be overwritten in the instance there is a mistake on the garage location of the loss vehicle or some other anomaly," he said. "Lien amounts are typically set. However, occasionally there may be some negotiation."
For repairers, it's worth keeping in mind that WorkCenter Total Loss does not incorporate a shop's fee for processing a total loss. "Any fee for total loss processing is negotiated between the carrier and the shop," Rozint said.
According to a 2021 "Who Pays for What?" survey of more than 600 collision repairers conducted by Mike Anderson of Collision Advice in conjunction with CRASH Network, the percentage of U.S. body shops that are paid an administrative fee related to the processing of total losses has risen steadily over the past several years.
In 2021, 72% of shops said they are paid always, or most of the time when they bill for this work. When the "Who Pays for What?" surveys began in 2015, just 46% said they were regularly paid a total loss administrative fee when they invoiced for it.
The survey also found that the percentage of shops that say they have never billed for this fee has declined steadily falling from 30% in 2015 to just 11% in 2021.
"Processing a total loss has become more complex than it used to be," Anderson said. "It can involve more tear-down, more research of OEM procedures, vehicle scans and more."
More information
Latest 'Who Pays?' survey finds insurers resistant to paying for EV charging
Images
Featured image by Cineberg/iStock
Share This: