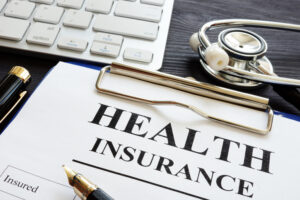 The Society of Collision Repair Specialists (SCRS) today announced it is offering unique new health care plans to its members, with a goal of providing those in the collision repair industry with access to better options at lower cost.
The plans, managed by benefits brokerage and HR services firm Decisely, are detailed at www.scrs.com/healthcare.
"Navigating the healthcare benefits system is a tremendous and ongoing challenge for the industry," Aaron Schulenburg, SCRS Executive Director, said in a statement. "Our members

have routinely communicated this may be one of the most significant advancements the association could make for the industry. We've been working with our partner Decisely for several years to identify and source an appropriate benefits package that we felt confident could deliver comprehensive benefits and real savings to our members and their employees, and we are confident in the solutions we've found for the industry."
According to SCRS, plans include day-one coverage and no-cost services for basics like primary and specialist visits, urgent care, scans and lab work, generic prescriptions, and more. There are no deductibles, and the employees can choose an out-of-pocket annual maximum, while taking advantage of the Aetna and Cigna networks.
"These are features you can't find in standard marketplace plans, and almost never available to smaller businesses," said SCRS Chairman Bruce Halcro.
"There was a stark contrast to other plans we've reviewed in the marketplace," Halcro said in a statement. "We want collision repairers to be competitive and viable for those looking for a career. What we've sourced here really was focused around how to provide better care for the members of our industry. As we tested the offering against existing plans in our own businesses, we consistently identified a 10-15% reduction in cost, with often significantly improved employee options."
Eric Frazer, Decisely SVP of Business Development, said, "SCRS's objectives were very direct — increase the quality of benefits available to the industry, and meaningfully reduce the cost of those services for both the employee and employer. The resulting plans now available to SCRS members provide businesses with the opportunity to offer high-quality and truly affordable benefits, maintain a healthy workplace and even help to improve employee retention."
Frazer and Kevin Dunn, president of Decisely, told Repairer Driven News that data shows that that employees who are offered and enroll in benefits stay three times longer than those without. "That's a lot of savings on hiring and training new employees," Frazer said.
"The story is that healthcare insurance is not affordable for most small businesses in the SCRS network. And so a lot of the small ones … end up not offering insurance at all, or sending their employees and potentially themselves directly to the ACA [Affordable Care Act] to buy individual policies" through a state- or federally-run exchange, he said. "It's expensive," he added, with annual costs for individual plans averaging $7,200 nationwide, and family plans $25,000.
"This is about recruitment and retention of your key people that make your business run," Frazer told RDN. "It's about saving some money on the bottom line, while also improving the benefit offering to your staff…. I've talked to many of these small, family-owned shops around the country, and this is going to allow them to compete against the big, consolidated body shops that have much better benefit packages."
The availability of health care insurance, Dunn said, is one of the top reasons that workers choose to change employers, an important consideration given the workforce shortage faced by the industry. "If there's an equilibrium for salaries in an industry … if a person is offering health care, people are willing to go to that firm, even if it's more of a drive for them," he said.
According to a Decisely survey of SCRS members, 55% of small businesses offered health insurance, compared with 87% of medium-sized businesses, and 100% of large businesses. "The people that are hurt the most are the small businesses," Frazer said. "This is an opportunity for the small and mid-sized businesses to improve healthcare, or to improve the offering that they have to compete."
Dunn said the 10% to 15% cost savings offered by the plans reflects the collective volume of SCRS's members. "It is a buying collective, at the end of the day, and this type of volume can be brought to an industry and to SCRS itself. The market penetration and the capabilities here are very large, and so everyone is doing the right thing by getting together. We call it 'the power of we.'"
"That's why organizations like SCRS exist, ultimately, to bring that volume, that capability to all their members," Frazer added. "And now it's reality when it comes to health care."
Interested business owners can learn more at www.scrs.com/healthcare. SCRS membership is required to participate in the program, but any business can explore the available plan options to determine they are right for their business.
To join SCRS and become eligible for the healthcare plan, visit www.scrs.com/join-scrs.
Images
Featured image by designer491/iStock
Share This: