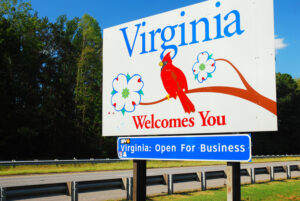 The Carolinas Collision Association (CCA) and the Washington Metropolitan Auto Body Association (WMABA) have teamed up to host the second annual Southeast Collision Conference (SCC), promising to bring a slate of national-level educational opportunities to the regional market.
The event, open to all collision repair professionals, takes place at the Meadow Event Park in Doswell, Virginia, just north of Richmond, on April 14 and 15.
"Our associations teaming up together isn't just a one plus one; it's an opportunity to multiply our resources to offer a premier event for our entire region, and even the whole country," Kyle Bradshaw, CCA president and director of fixed operations of K&M Collision, said. "Our shared vision is for this to gather the best national-level education and networking and deliver it in a weekend package."
Organizers are aiming to offer "a high caliber education in our own region that is informative, and full of up-to-date information," said Steve Krieps, WMABA president, owner of Collision Safety Consultants of West Virginia, and shop manager with Greg Cline Automotive.
Krieps said the inspiration for the event is the Repairer Driven Education (RDE) series offered each year by the Society of Collision Repair Specialists (SCRS) at the SEMA Show. "That's the bar, and we want to meet it for our repairers here as well as those who'd travel from afar to join in," he said. "Shops can come for this two-day event and come out of it changed forever."
Josh Kent, executive director of CCA, and Jordan Hendler, executive director of WMABA, said organizers are planning to have two full days of classes covering management, estimating, technical and other areas as well as panel discussions with OEMs and industry leaders.
"Our teams are hard at work on the planning and preparation of a fantastic education program, under the known Collision P.R.E.P. — Professional Repairer Education Program — with opportunities for all segments of collision repair," Hendler said. The full agenda, as well as the lists of participating sponsors and vendors, will be made public after the conclusion of the 2022 SEMA Week events, she said.
"This tradeshow has already been growing and leaning into the needs of our area shops," Kent said. "When an attendee can hear from multiple experts all in one place, and see for themselves a way to solve a problem they deal with day in and day out, they are grown. They have doors opened for them. Our priority is giving our shops what they need to be better, do better, and be more profitable. We're doing all this for them."
Hendler said she and Kent are relying on national relationships they have built over decades of attending national meetings, like those held by the Collision Industry Conference, SEMA, SCRS, and others, to bring in leading experts.
"Our Collision P.R.E.P. endeavor has always been about bringing forward national-level education opportunities to the local market," Hendler said. "We've had long-standing relationships with many of the top speakers in our industry, and our goal is to continue that in similar fashion as SCRS does with RDE, with our own unique twist on integrating interactive and hands-on experiences for participants.
"We strive, as does SCRS, to give everyone a premier experience with many takeaways to improve their daily life as a collision repairer. It's a priority that those who are instructing our participants be on the leading edge of their field."
Hendler added, "Associations working together for the direct benefit of the collision repairers is exactly what we're supposed to do. It's been a dream of WMABA's to have a national-level event — with the highest and best education — here in our own territory. Now, here we are teaming up with a great group of dedicated professionals to make that happen. We literally cannot wait for you to come!"
The venue is an attraction all its own, with both history and family entertainment to offer, Hendler said. The home and birthplace of Patrick Henry, who famously said, "Give me liberty, or give me death," is down the road as is the Hanover Tavern, once frequented by George Washington. Family and friends who join in on the trip can enjoy the King's Dominion theme park nearby.
In future years, the plan is to have the Conference move between regions, to serve as many shops as possible. The 2022 SCC was the work of CCA, Gulf States Collision Association (GSCA), and Tennessee Collision Repairers Association (TCRA). The event, held in Richburg, South Carolina was deemed a success with more than 200 collision repair professionals participating.
For CCA and WMABA, "This is our first year teaming up together as associations," Kent said. "It's hard to say what will happen in years to come, but our priority is to bring the best the industry has to offer to our region. If that means we work with even more groups going forward, I don't think anyone is leaving any door unopened."
More information
Carolinas Collision Association
Washington Metropolitan Auto Body Association
Contact: email info@southeastcollisionconference.com
Southeastern associations join to offer regional collision conference Feb. 3-5
Images
Featured image: A sign with a red cardinal, the Virginia state bird, welcomes people to the Commonwealth of Virginia near Arlington. (Kirkikis/iStock)
Share This: