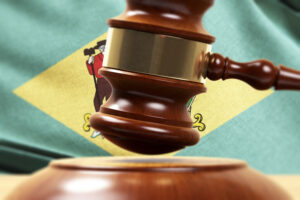 LKQ, OPS argue over disclosure of data in parts pricing lawsuit
By on
Announcements | Legal
LKQ Corp. and Overall Parts Solutions (OPS) are involved in a legal dispute over the production of OPS transaction data that LKQ argues is essential to prove its claim that OPS gave LKQ's competitors access to its proprietary and confidential pricing data without its permission.
LKQ filed suit in Delaware's Court of Chancery on Jan. 12, claiming that OPS violated an agreement between the two companies that give OPS and other authorized users access to the data from InTouch, LKQ's proprietary electronic software platform that provides data for real-time availability and pricing of LKQ's non-OEM products.
In subsequent filings in Delaware Chancery Court, OPS and six third parties — BMW of North America, General Motors, Ford, Nissan North America, Subaru of America, and AutoNation — argue that the pricing and availability information LKQ is seeking from OPS is confidential, and could be used by LKQ to take advantage of its OEM competitors.
"Objectors assert in their motions [for protective orders] that they have an interest in precluding disclosure of their confidential information to a competitor, LKQ, which moves to compel such disclosure from OPS," OPS said in its response to LKQ's motion to compel production of the data.
OPS said it intends to withhold the 6,500 disputed documents until the court rules on the six motions. "If their motions are granted, OPS will make a production that complies with the Court's order," the response states.
"The Objectors' motions seek to prevent the disclosure of their confidential pricing and customer information to their competitor LKQ. Unless and until those motions are overruled, the third-parties' objections constitute a 'ground on which production of that information should not be made,'" OPS argues.
In its response, LKQ claims that the OEMs that are seeking protection likely benefited from what it contends was OPS's "breach" of the data agreement between LKQ and OPS, and said that it needs the transaction data and withheld documents to prove its case.
"OPS has breached the Data Agreement by using or disclosing LKQ's Data in ways expressly prohibited by the Agreement's terms, including disclosing the Data to entities not authorized to receive it and using the Data for the benefit of others, including the Objectors and other LKQ competitors," LKQ said.
It contended that OPS, through the "problematic features" ValuTrax and TraxMatch, allowed OEMs to "strategically price their products to divert sales away from LKQ… Because OPS's misuse of LKQ's data empowered LKQ's competitors to price their products — including through price matching and formula-based pricing — discovery into the Objectors' transactions on OPSTrax is necessary to understand the extent of the breach and resulting injuries."
It asked the court to deny the objectors' motions, claiming that the OEMs lack standing and that their rights are protected through their agreements with OPS. Of the five OEMs, only BMW moved to intervene, but its motion came only after an "unexplained and fully unjustified four-month delay" and should be denied, LKQ said.
Of the four OEMs served subpoenas on March 25, only GM and Ford provided "small, incomplete productions," while BMW and Nissan "have refused to produce any documents," it said.
LKQ alleges that the OEMs were able to use knowledge of its prices provided through OPSTrax to "hijack sales from LKQ," and that the objectors "filed their motions in apparent coordination with each other and/or OPS."
Concerns that the objectors' proprietary information might be misused by LKQ are nullified by the court's three-tier confidentiality order, which gives OPS the ability to restrict disclosure of the requested materials to outside attorneys' eyes only (OAEO), LKQ said.
"The  Objectors' motions assume that counsel will violate the Court's confidentiality order and its ethical obligations" by disclosing the materials to LKQ, the brief states. It argues that this "patently slanderous" argument "is disproven by years of litigation in this Court and others in which sensitive competitor data is routinely disclosed."
The filings provide a chronology of the negotiations between OPS and LKQ over access to documents.
On Feb. 9, 2022, LKQ served more than a dozen requests for production (RFPs) of documents on OPS. During meetings on March 22 and 23, attorneys for LKQ stated for the first time that they were seeking transaction data, limiting the request to documents that did not encompass data relating to other parts suppliers.
On March 30, according to OPS, LKQ clarified that it was seeking data related to "sales made by another supplier of vehicle replacement parts where the [body shop] customer had access to [LKQ] data."
OPS agreed to investigate, and on May 11 objected to the request, arguing that "some of the data sought by LKQ — including information regarding its competitors' prices — is subject to confidentiality provisions" in dozens of agreements with third parties that included "several OEMs."
It also notified LKQ that the third parties also objected to the production of "confidential data such as pricing and customer information" in response to the subpoenas.
Asked precisely what data it needed, LKQ "failed to specify the categories of data is touch or the basis for its request; rather, LKQ claimed that all data identified by OPS was 'necessary' to purportedly 'give LKQ the ability to evaluate when the problematic features within OPSTrax were used to divert sales from LKQ,'" OPS said.
OPS offered a compromise, which LKQ accepted on June 30, to produce "transactions involving body shops that have or had access to LKQ's InTouch data; and transactions in which ValuTrax or TraxMatch were use to retrieve a quote or solicit a bid from an LKQ competitor."
LKQ said that its compromise was "to substantially limit the data to the period January 2018 (one year prior to execution of the Data Agreement) to the present, related to '[t]ransactions involving body shops that have or had access to LKQ's InTouch data' and '[t]ransactions in which ValuTrax or TraxMatch were used to retrieve a quote or solicit a bid from an LKQ competitor.'"
However, when OPS notified dozens of third parties in early July that documents and data containing their confidential data might be provided to LKQ, "each of the Objectors informed OPS that they objected to the proposed production," OPS said.
OPS informed LKQ on July 18 that it was withholding certain documents, based on those objections. In a July 21 conference call, OPS clarified that it would not produce the documents unless the objectors' motions were denied.
Between June 6 and July 18, OPS said it reviewed more than 373,000 documents and produced more than 120,000 in response to LKQ's request. On Aug. 3, it "clawed back" 2,841 "inadvertently produced" documents. "Due to the expedited schedule, OPS had approximately eight weeks to review all 373,000 documents, and only three weeks to make its first production," it said. "These circumstances are exactly why clawback provisions exist."
In its complaint, LKQ asserts that the breach "has distorted competition between LKQ and its OEM competitors, inflicting irreparable harm on LKQ." As a result, "LKQ will likely be forced to retrench its service levels, for example by reducing delivery frequency, further damaging its overall business and harming competition for Vehicle Replacement Products," the complaint states.
The complaint asks the court to award unspecified damages and to issue a permanent injunction against OPS.
More information
Updated: LKQ sues OPS, claiming unauthorized release of confidential pricing data
Images
Featured image by Baris-Ozer/iStock
Share This: