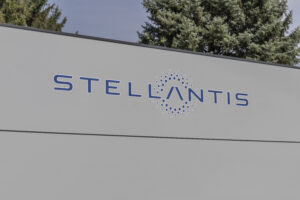 Stellantis jump-starts AV future with acquisition of AI & autonomous driving startup
By on
Technology
Stellantis has acquired advanced artificial intelligence (AI) and autonomous driving software developer, aiMotive, to expand the automaker's global talent pool and boost the mid-term development of the all-new STLA AutoDrive platform.
The STLA AutoDrive Platform, developed in partnership with BMW, will offer Level 2, 2+, and 3 autonomous driving capabilities that will be continuously upgraded through over-the-air (OTA) updates.
Stellantis Chief Software Officer Yves Bonnefont called the move "an important contribution to becoming a sustainable mobility tech company" and will move the automaker closer to its Dare Forward 2030 goals. Stellantis will establish a board of directors to oversee aiMotive "while preserving its startup mindset of rapid innovation." The aiMotive team will be part of Stellantis' autonomous driving and AI teams.
AiMotive's technology product portfolio is focused on four key areas within AI and autonomous driving, according to a Stellantis news release:
aiDrive: Embedded software stack for autonomous driving;
aiData: Artificial intelligence operations and data tooling;
aiWare: Expertise and intellectual property for silicon microchips; and
aiSim: Software simulation for development of autonomous driving.
Stellantis' software teams are also developing two other technology platforms — STLA Brain and STLA SmartCockpit, which will be deployed at scale across the four STLA vehicle platforms (STLA Small, STLA Medium, STLA Large, and STLA Frame) beginning in 2024.
STLA Brain will be a new fully cloud integrated electrical/electronic (E/E) and software architecture that will enable the creation and deployment of features and services more rapidly through OTA updates. STLA SmartCockpit next-generation interface will offer users a more natural way of interacting with their vehicle based on inputs ranging from touch and voice to glance and gesture, according to Stellantis.
Images
Featured image credit: jetcityimage/iStock
Share This: