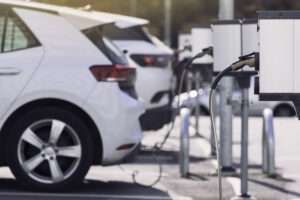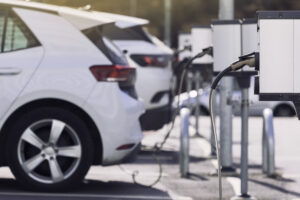 Ford Motor Co. and Manufacture 2030 (M2030) have announced a strategic partnership to help the automaker's suppliers meet their goal of carbon neutrality no later than 2050 globally, and by 2035 in Europe.
M2030 began working in 2008 on "new ways to spread sustainable practices across global supply chains" toward sustainability efforts and cutting carbon, according to the group's website. Ford is the first American automaker to partner with the group. Its work is designed to help suppliers measure, manage and reduce carbon emissions, according to a joint news release from M2030 and Ford.
"Achieving carbon neutrality for Ford is an important corporate goal and integral to our purpose to help build a better world," said Jonathan Jennings, Ford supply chain global vice president. "It is becoming a strong demand from our customers, shareholders and investors, and the supply chain is essential in achieving this goal. Hitting our targets will require we cut emissions across our entire value chain, particularly from purchased energy, goods and services. M2030 is a key program for Ford to help us all in not only reporting emissions but in forming realistic action plans and glidepaths to achieving our goals."
In the first phase of the partnership, Ford is offering the voluntary platform to its more than 5,000 Tier 1 global supplier sites, which covers more than 66 countries, including suppliers who have yet to establish science-based carbon reduction targets.
"This is a powerful example of how Ford's scale and proven industrial expertise can help accelerate the shift to EVs and support a diverse supply chain that is good for people and the planet, and good for business," said Cynthia Williams, Ford sustainability, homologation and compliance global director. "By working together and leveraging our collective expertise, we believe this platform will help our suppliers deliver significant carbon reductions and greater positive impact."
Building on strong demand for its new electric vehicles (EVs), Ford outlined in July a series of initiatives for sourcing battery capacity and raw materials that "light a clear path" to reach its targeted annual run rate of 600,000 EVs by late 2023 and more than 2 million by the end of 2026. Ford plans for more than half of its global production to be EVs by 2030.
The initiative will also support the company's commitment to the First Movers Coalition, a global initiative to harness purchasing power and supply chains to create early markets for innovative clean energy technologies, according to the release. As part of the coalition, Ford commits to purchasing at least 10% near-zero carbon steel and aluminum by 2030.
Ford has outlined specific conduct guidelines for its suppliers since 2003 and in 2021, established a formal supplier code of conduct that includes expectations related to human rights, the environment, responsible material sourcing, and lawful business practices for every member of the company's supplier community.
General Motors also has its eye on an EV and carbon-neutral future recently touting its "rapidly growing portfolio" of EVs to be "solidly profitable" in 2025 in North America as EV capacity in the region is scaled to more than 1 million units annually.
"GM's ability to grow EV sales is the payoff for many years of investment in R&D, design, engineering, manufacturing, our supply chain and a new EV customer experience that is designed to be the best in the industry," said GM Chair and CEO Mary Barra. "Our multi-brand, multi-segment, multi price point EV strategy gives us incredible leverage to grow revenue and market share, and we believe our Ultium Platform and vertical integration will allow us to continuously improve battery performance and costs."
Over the next three years, GM plans to move "very aggressively" toward EV leadership as adoption is expected to approach 20% of U.S. industry sales in 2025. Plans include:
Multiple pickup truck, SUV, and luxury vehicle segments to represent about 70% of EV industry volume;
A new digital retail platform with U.S. dealer partners to enhance the shopping and purchase experience for EV customers and reduce costs to GM by an estimated $2,000 per vehicle;
Building EVs at five GM assembly plants in the U.S., Canada, and Mexico;
GM's battery cell joint venture Ultium Cells will operate plants in Ohio, Tennessee, and Michigan by the end of 2024; and
Continues to secure battery raw materials needs beyond 2025 with strategic supply agreements and direct investments in natural resource recovery, processing, and recycling.
Images
Featured image credit: Marcus Lindstrom/iStock
Share This: