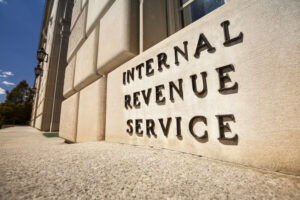 N.Y. body shop owner convicted of defrauding IRS
By on
Announcements
A New York woman whose businesses included five collision repair shops has been convicted by a federal jury of defrauding the Internal Revenue Service (IRS).
Lorraine Pilitz, 64, of Merrick, New York, who prosecutors say is also known as "Lorraine Christie" and "Lorraine Storms," was found guilty of illegally structuring financial transactions, corruptly obstructing the IRS, and filing false tax returns.
Prosecutors said Pilitz diverted hundreds of thousands of dollars of business checks into her and her family's personal bank accounts, maintained "off-the-books" payrolls, failed to file personal and corporate tax returns, and filed false tax returns that severely underreported her income.
Between Feb. 1, 2011 and Oct. 31, 2013, she hid $400,000 in income from the IRS by structuring cash deposits to be below the $10,000 threshold that would trigger a requirement for a Currency Transaction Report (CTR), prosecutors said.
"Lorraine Pilitz set up a complicated scheme to hide hundreds of thousands of dollars from the IRS by grossly underreporting her income and having an 'off-the-books' payroll," said Thomas M. Fattorusso, special agent in charge of IRS-Criminal Investigation New York. "As the investigative arm of the IRS, IRS Criminal Investigation is strategically positioned to track down all those who look to steal from the U.S. Treasury and the American public to line their own pockets."
As proven at trial, Pilitz owned and operated a number of automotive businesses on Long Island, including five body shops: Autotech Collision, also known as "Autotech Bodywork;" Autotech Collision II, also known as "Autotech II;" Bellmore Collision, doing business as "Bellmore Collision and Towing," "Bellmore Towing and Collision" and "Bellmore Towing;" Certified Collision Experts, Inc., doing business as "Certified Collision," "Certified Collision Management" and "Certified Collision Center;" and Rockville Centre Collision, doing business as "RVC Collision."
She also owned and operated Contiguous Towing; Lorraine's Insurance Agency, doing business as "Insurance Depot;" and Rockville Baldwin Agency. The companies were located in Rockville Centre, Freeport, and Lindenhurst, New York.
The verdict was delivered on Nov. 9, after a two-week trial before U.S. District Judge Joanna Seybert.
"For years the defendant thought she could get away with hiding substantial amounts of cash and income, impeding the Internal Revenue Service, and cheating her employees, but the jury saw through the lies and has held her responsible for her actions," Breon Peace, United States Attorney for the Eastern District of New York, said in announcing the verdict. "Business owners who place greed above following the rule of law will face the consequences."
She has been ordered to forfeit property at 295 East Montauk Highway in Lindenhurst, New York, as well as three bank accounts totaling nearly $60,000.
Pilitz' attorney, Bruce Barket, told Newsday that she intends to appeal the verdict. Sentencing has not yet been scheduled.
Images
Featured image: The Internal Revenue Service federal building in Washington. (Pgiam/iStock)
Share This: