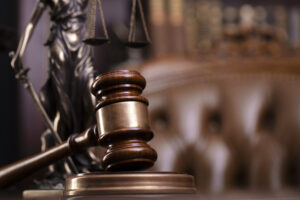 Former Iowa body shop owner ordered to pay $7.2 million for fraud, trade practices violations
By on
Business Practices | Legal
A judge has ordered a former Lawton, Iowa body shop to pay nearly $7.2 million to an Indiana car owner for breaching contracts and committing fraud.
William "Bill" Oesterle, of Indianapolis, sued The Healey Werks Corp., ANCA Properties, and owner Craig Hillinger, of Bronson, Iowa, in May 2020 for falsely representing a vehicle he purchased was an authentic Austin Healey and for fraud related to the restoration of several classic Austin Healey cars, according to the Sioux City Journal.
The Des Moines Register reports that Oesterle — the former Angie's List CEO, entrepreneur, and "self-described avid classic car collector" — accuses Hillinger of taking hundreds of thousands of dollars from him via deceptive acts over the course of more than 10 years.
District Judge James Daane ruled that evidence showed Healey Werks did not comply with the Iowa Motor Vehicle Services Trade Practices Act by failing to provide Oesterle with particular disclosures and forms, claiming that certain repairs had been made when they weren't, intentionally understating the estimated costs of repairs and services and not providing a sufficient itemized list of repairs and services performed, according to the Sioux City Journal.
Required trade practices under the act include consumer authorization, in writing, of repairs and services "prior to the commencement of the repairs or service" for which "a conspicuous disclosure" is included on the authorization form or on a separate form provided to the customer. Customers also have the right to a written or oral estimate for repairs or service of more than $50, according to the act. 
"Your bill will not be higher than the estimate by more than ten percent unless you approve a higher amount before repairs are finished," the act states.
Under the act, among practices that would be considered deceptive are:
"Fail[ure] to obtain oral or written authorization from the consumer for the anticipated cost of any additional, unforeseen, but necessary repairs or services when the cost of those repairs or services amount to more than ten percent, excluding tax, of the original estimate requested by a consumer; and
"Charge for any repair or service which has not been authorized by the consumer."
Oesterle contends in the suit that Hillinger said restoration work on his 1967 Maserati Ghibli wouldn't cost more than $200,000 and would take one to two years but he instead allegedly still hadn't completed the work four years later and sent Oesterle a bill for $1 million.
Hillinger also allegedly completed full restorations on cars even though Oesterle only asked him to do smaller projects or declined service work entirely, the Des Moines Register states in its report.
"I want others in the classic car community to be aware of this situation," Oesterle said in a prepared statement given to the Des Moines Register. "It's a difficult process to find authentic parts and materials, and to find credible people with the expertise to properly restore these beautiful machines," he added. "Often that means you have to trust people across the country, or even the world, to deliver on what they say they have and what they can do. I would hate to know other collectors have been treated this way."
Images
Featured image credit: Zolnierek/iStock
Share This: