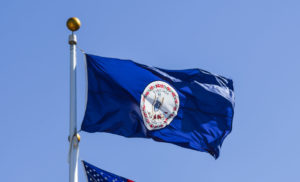 A Virginia auto repair shop that sold a customer's abandoned classic car properly followed the state's Abandoned Vehicle Act, an appeals court has ruled.
The Jan. 17 finding reverses a jury verdict that found Maaco Collision Repair and Auto Painting, and its co-owner Hanson Butler, liable for selling a 1970 Mustang that had lingered on the property for months. 
The car's owner, Bryant McCants, was initially awarded $78,5000 in compensation following a first impression hearing, a term used for legal issues being brought to a jurisdiction for the first time.
The case dates back to January 2017, when McCants had his Mustang taken to the shop for repair and repainting. Months later, in July, Butler called McCants to say the work was complete and the car was ready to be retrieved. 
"But McCants found the work unsatisfactory," the Court of Appeals of Virginia said in its ruling. "Butler agreed to repaint the car, and it remained at Maaco. Butler testified that after repainting the Mustang, he tried several times to get McCants to retrieve his car, without success."
That October, Butler began the process of having the vehicle declared abandoned under the Virginia Abandoned Vehicle Act.  He submitted an online application to the Department of Motor Vehicles, which notified McCants that the abandoned vehicle process had begun.
McCants was ordered to reclaim and remove the car by Oct. 31 to "avoid it being sold to a third party or transferred to a demolisher."
Virginia's abandoned vehicle process (AVP) defines an abandoned vehicle as one that has "remained for more than 48 hours on private property without the consent of the property's owner, regardless of whether it was brought onto the private property with the consent of the owner or person in control of the private property," the appeals panel noted on its decision.
The panel cited sections of the Abandoned Vehicle Act that laid out an "abandoned vehicle process for applicants to dispose of" a vehicle abandoned on private or public property.
In this case, when McCants failed to retrieve the Mustang after being sent the DMV order, Butler applied for and received a certificate to the title. He testified that he sold the car for $2,000 in January 2018.
"McCants contended that Butler wrongfully activated the AVP because Maaco had outstanding work to complete on the Mustang and never charged a storage fee," the court filing said. "Regardless, the statute only requires that the vehicle 'remain for more than 48 hours' on the property 'without the consent of the property's owner.'"
"The evidence established that Maaco no longer consented to the presence of the Mustang on its property. Given that a number of weeks had passed during which Butler was frequently communicating, by various means, that McCants should remove the Mustang from Maaco's property, it was evident that Maaco had withdrawn consent by the time of Butler's final text message to McCants on September 25, 2017, to which McCants never responded."
Images
Caption: A Virginia state flag flies. (ablokhin/iStock)
Share This: