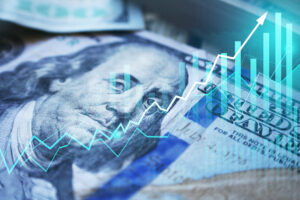 SEMA: Supply chain disruptions & economy improving, mild recession could hit by Q3
By on
Market Trends
SEMA's Future Trends 2023 report predicts that supply chain disruptions will continue to soften and the U.S. economy may experience a mild recession by Q3 but "should bounce back quickly in the first half of 2024."
The association's market research, detailed in the report, found that producer prices have likely peaked and are set to improve throughout the year.
"By the end of 2023, prices should return to more normal levels," the report says. "The supply chain issues that impacted the United States over the past few years largely peaked and are starting to recover. It's expected things will continue to improve in 2023. However, it will take time for everything to recover, especially for supplies that affect the automotive sector like semiconductors (or chips)."
As of October 2022, SEMA says semiconductor chip lead time dropped by six days to 25.5 weeks — the biggest decrease since 2016. Around 70% of companies in the industry say that they can now supply chips more quickly, according to the report. Some also say that demand is falling amid a weaker economy and consumer spending, allowing shipments to move faster.
Ongoing supply issues, especially for the automotive industry, have yet to make a full recovery.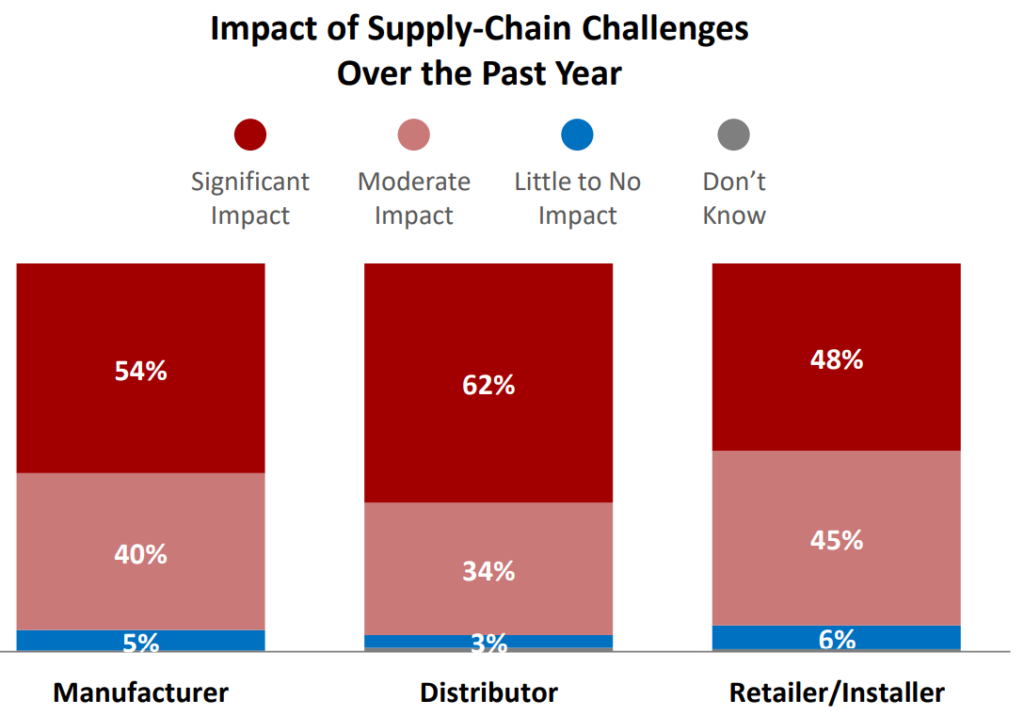 Much of the port congestion that led to supply chain disruptions, especially on the West Coast, peaked at the end of 2021 and early 2022 then by last month, had no ships waiting to make it to port.
"Moving container ships from Southern California to other ports across the country helped, as well as easing demand for oceanic product shipping and the loosening of COVID-19 restrictions globally," the report says. "Reduced port congestion should continue to help resolve supply chain issues and reduce prices in 2023."
Prices to ship containers across the ocean have also decreased and returned to more normal levels. Freight congestion and shipping prices have improved as well with the number of loads posted per available truck decreasing by more than 60% from the beginning of 2022 to the end.
"While it is still above the pre-pandemic ratio average of around 2, this steady improvement indicates an improvement in both the number of available trucks for shipping as well as normalizing demand levels," the report says.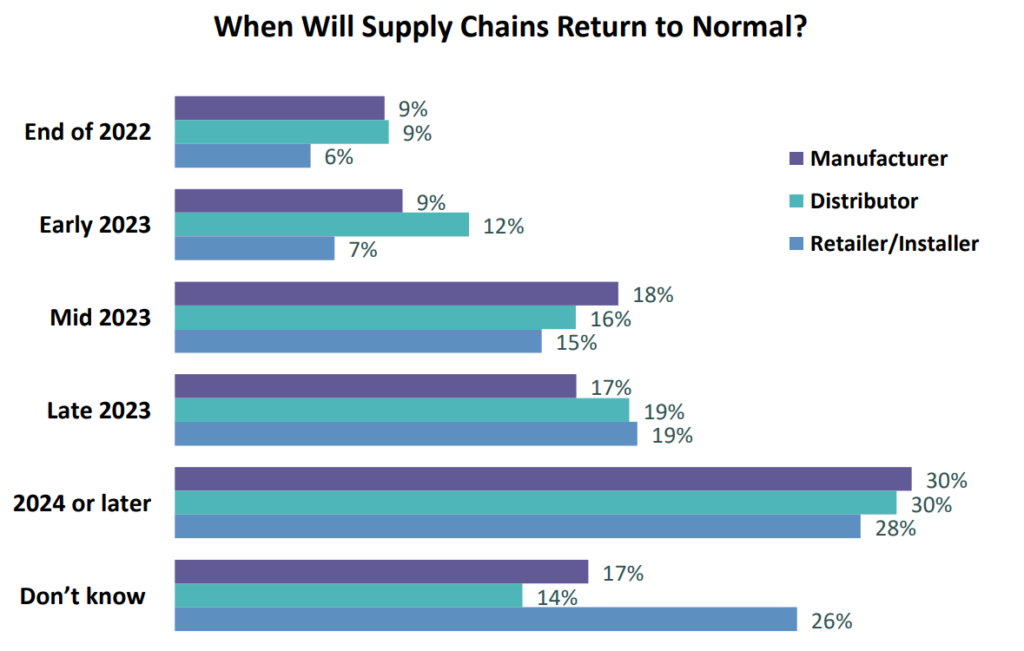 State of the U.S. economy 
Costs remain high for consumers, producers, and manufacturers but SEMA predicts inflation will likely fall as the Federal Reserve implements aggressive interest rate hikes in 2023. However, that could cause the economy to slow and move into a recession.
Producer prices in Q2 2022 were up a record high of 11.1% over 2021 with much of the increase attributed to the pandemic and supply issues, the report says. Prices for raw materials have also increased substantially thanks to shortages, which has significantly driven up costs for companies.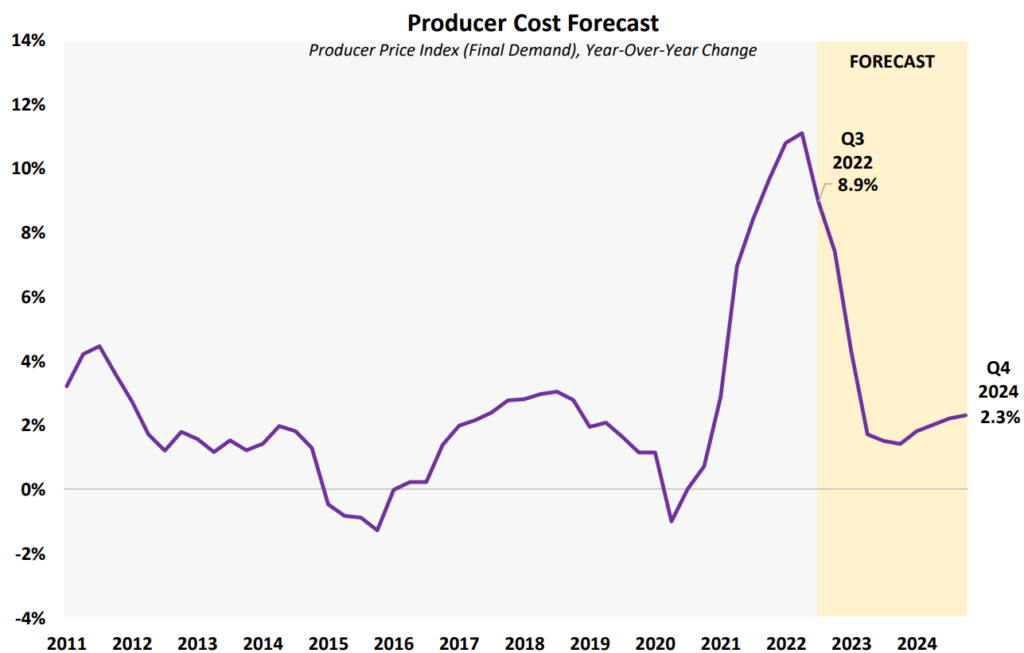 "Despite all the uncertainty over the past year, the U.S. economy enters 2023 with momentum," the report states. "The second half of 2022 showed resiliency, with real GDP up 3.2% at an annualized rate for Q3 and projected to finish above 3% for Q4 as well. Unemployment hit 3.5% in December 2022, its lowest level since the start of the pandemic and matching levels that haven't been seen since before the oil crisis in the 1970s. Consumer spending likewise remains strong, especially for retail. On top of this, rising inflation appears to have peaked and is dropping."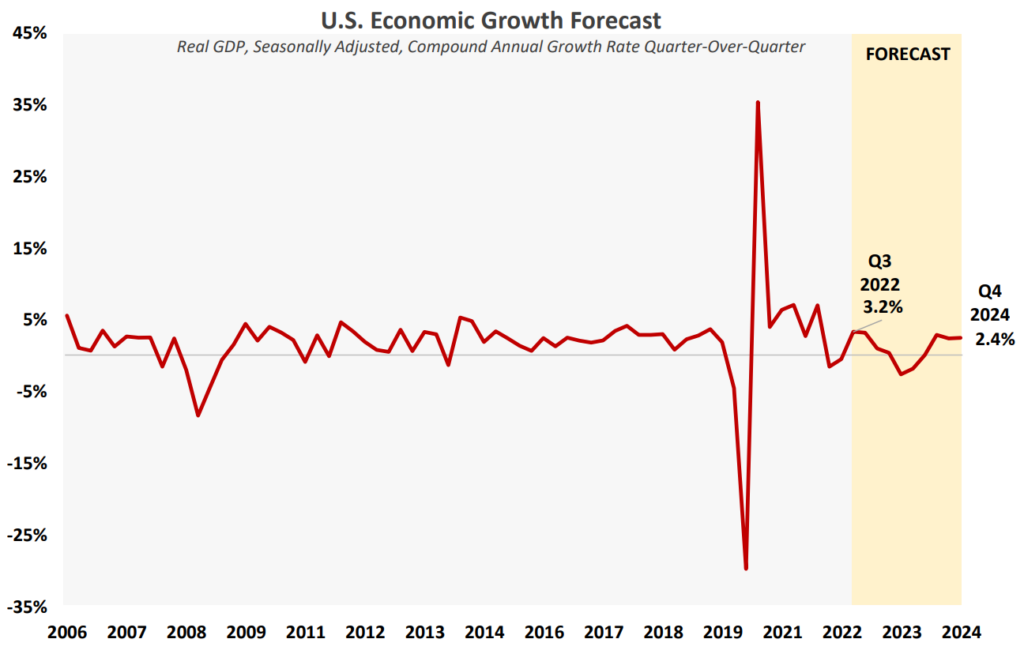 Inflation was 7.1% in Q4 2022, which was a decrease from its peak earlier in the year. SEMA predicts the inflation rate should normalize back to around 2% by the end of 2023.
"Many are predicting a 'soft-landing' recession that avoids major impacts to the economy, but it's impossible to predict as of right now," SEMA says.
While unemployment has improved, labor demand hasn't increased and a few high-profile companies, including Facebook, have announced layoffs, according to the report.
Images
Featured image credit: Darren415/iStock
All graphics provided by SEMA in 2023 Future Trends report
Share This: