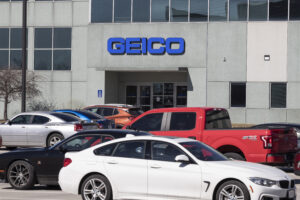 Consumer insurance shopping intensifies, policies shift between carriers
By on
Insurance
Competition among auto insurers is intensifying as an increasing amount of drivers shop for new policies, a recently-released study suggests.
J.D. Power's most recent auto insurance trends report found shopping spiked 12% despite holding steady the previous quarter. The findings were released amid contention within the auto insurance sector.
Last week in Canada, Alberta's government drew criticism after freezing insurance rates through the end of 2023.
California's insurance commissioner is under fire for approving GEICO's $268 million increase in auto insurance premiums without allowing public participation.
In Texas, a bill is proposing to make right of appraisals mandatory. Some state insurers removed language that prevents drivers from invoking their right to appraisal in the event of a total loss.
Meanwhile, fewer customers are keen to use telematics over privacy concerns and a lack of value as rates rose regardless, according to the report. A separate Insurance Research Council study found that while more drivers were open to using usage-based insurance,  telematics programs "remain elusive due to privacy concerns."
A senior director at TransUnion, which participated in the J.D. Power report, said the tradeoff isn't worth it for some drivers.
"The value proposition of telematics is that consumers give up some sense of privacy or autonomy to provide insurers a demonstrably safe driving record in real-time," said Michelle Jackson, senior director of personal lines market strategy at TransUnion, which participated in the report. "If they're not seeing that translate into lower rates, or if their rates actually increase, some may not continue with the program."
Insurify's latest report on auto insurance trends predicted average annual car insurance rates will rise by another 7% to $1,895 this year, based on historical trends and the current state of the industry.
In 2022, the nationwide average cost of car insurance rose by 9% to $1,777, according to the report. It attributed the likely spike to Americans driving more, the rising cost of auto repairs, inflation, and climate change having the potential to cause more frequent natural disasters.
A separate analysis found that auto insurance carriers will likely raise premiums by an average of 8.4% this year after a slight 0.6% increase in 2022.
J.D. Power shared its own take in its report that indicated 4% of drivers switched insurance carriers during Q4.
"The industry is also facing a conundrum, of sorts, in that severe cost pressures (and no ability to take rate actions in portions of the country) have led to decreases in ad spend," the report says. "After more than two decades of rapid growth in ad spend, carriers are pulling back and, in some cases, closing acquisition channels to slow the growth of new, unprofitable business. As we see, consumers are out shopping more than in the past, entering a market that is more difficult to navigate and finding carriers who are not as interested in winning their business. How this plays out in 2023 will be something we will watch throughout the year."
According to the report, American Family Insurance, State Farm, and Travelers lost customers to State Farm last quarter. Some Allstate and Progressive policyholders moved to GEICO.
The report showed that GEICO lost some customers as well, joining Progressive Insurance, Liberty Mutual, Nationwide, Travelers, and USSA customers in their exodus to Progressive.
State Farm was the fourth most popular choice for those switching policies, with Farmers Insurance customers switching over to them last quarter.
"Auto insurance shopping has been on the rise across all insurance score bands," the J.D. Power report said. "Given the impact of inflation, consumers are looking to cut costs wherever possible and are looking to switch insurance carriers for lower rates."
IMAGES
Featured image credit: jetcityimage/iStock
Share This: