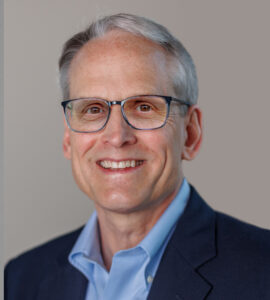 Scott Wesley Ziegler, general manager of personal lines at Progressive Insurance, has been elected chair of the Insurance Institute for Highway Safety (IIHS)' 2023 Board of Directors.
Ziegler took the helm from Stan McNaughton, president and CEO of PEMCO, who remains on the board.
"The mission of preventing traffic deaths and injuries is deeply personal to me," said Ziegler, in a statement.
He shared that his late brother lived for decades with the effects of a traumatic brain injury he suffered in a crash at age 21.
"Having seen firsthand the devastation that one crash can cause, I'm grateful to be able to contribute in a small way to the Institute's work."
IIHS and Highway Loss Data Institute President David Harkey added that while everyone has a personal stake in road safety, Ziegler "understands this more than most people."
"We're grateful to be working closely with him as we confront a variety of safety challenges that are pushing crash deaths in the wrong direction," he said.
Ziegler expressed gratitude for the work of his predecessor and emphasized the board's continuing commitment to ensuring IIHS receives the support it needs.
Another IIHS leader, former institute president Adrian Lund, who retired in 2017, also has firsthand knowledge of the importance of crash prevention. He told Repairer Driven News last year that he credits the safety features engineered into his 2020 BMW 540i with saving his life during a severe collision that occurred in 2021.
Lund's car was struck head-on by a wrong-way driver on Interstate 95 in northern Virginia. The force of the impact, at a combined speed estimated at 100-110 miles per hour, sent his car spinning and rolling before coming to rest upside down on the right shoulder.
During his 30-year IIHS career, Lund worked to usher in many of the safety improvements that were built into his BMW.
"That is the irony, isn't it? That I was in [a combination of] two types of crashes that we had worked hard to get manufacturers to design for," Lund said. "And luckily, the manufacturers came along when we showed them the objective evidence of how vehicles were deforming and that some cars were doing a better job. They responded."
IIHS' board has also named a new vice chair — Bill Westrate, president and CEO of American Family Insurance. The full list of board members can be viewed here.
Images
Featured image: Scott Wesley Ziegler has been elected chair of the Insurance Institute for Highway Safety (IIHS) 2023 Board of Directors. (Credit: IIHS)
Share This: