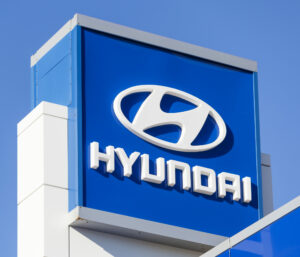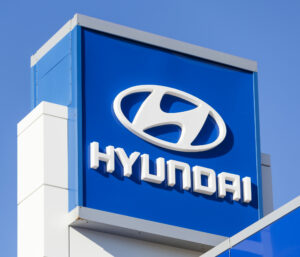 Hyundai says it's working to satiate drivers' electric vehicle (EV) curiosity with a new subscription service that allows users to lock into an EV contract on a month-by-month basis.
Its Evolve+ EV subscription service for the Kona Electric and IONIQ 5 models is a move being marketed as a "flexible and affordable" way for consumers to test the waters on new vehicles without committing to a long-term lease or purchase.
"With no paperwork, no commitment, and no long-term loan, Evolve+ is an optimal solution for the 'EV-curious' car shopper," said Olabisi Boyle, Hyundai Motor North America's vice president of product planning and mobility strategy.
"We've prioritized simplicity and flexibility with the subscription process, allowing customers to place orders and renew on their own terms on their own time all via smartphone. We are hoping that by offering a subscription-based option, we will increase EV adoption and awareness as customers transition into an EV future."
Miles Johnson, a Hyundai spokesman, told Repairer Driven News that dealers participating in the program must sign an agreement that they are meeting certain certification requirements to sell or facilitate subscriptions for the IONIQ model.
"Only IONIQ-certified dealers may service and repair the IONIQ 5 vehicles that are a part of the program," he said. "It's really tied to the certification."
The Kona Electric model should also be serviced or repaired at IONIQ-certified dealers under the subscription service, he said.
Prices start at about $700 for the Kona Electric, including up to 1,000 miles of driving, insurance, maintenance, registration, and roadside assistance. The small hatchback retails for about $35,000, with three-year leases starting from $279 per month with $4,000 down.
It'll cost a driver $900 per month to rent the IONIQ 5, which has a purchase sticker price of about $43,000 and four-year lease payments averaging about $600 per month.
Users may want to watch their odometers, as Hyundai will charge an extra $20 for each additional 100 miles until 1,500 miles, when they'll start charging $1 per mile.
The rental service will initially be available in seven cities throughout six states, though Honda said it plans to expand the program. The dealerships participating in the subscription service so far include:
ALM Florence Hyundai in South Carolina

 

Dick's Hillboro Hyundai in Oregon

Burns Hyundai in New Jersey

 

Gary Rome Hyundai in Massachusetts       

 

Antwerpen Hyundai Columbia in Maryland

Foundation Hyundai in Colorado     

 

Foundation Hyundai of Boulder in Colorado
Program qualifications
The subscription is restricted to those aged 25 or older with a credit score of at least 650, at least three years of recent driving history with a clean record, and a valid U.S. driver's license. Drivers using the service can cancel anytime, or use their phone to extend the term, Hyundai said.
Hyundai is hoping to lure in short-term customers, such as retirees who travel south for the winter or students working a summer job, with its commitment-free rentals.
"As we know, living with an EV is really an educational process," said Gary Rome, president of Gary Rome Auto Group and an Evolve+ pilot dealer. "Evolve+ gives our customers the opportunity to try an electric vehicle and see if it is right for their lifestyle. Evolve+ makes it really easy for a consumer to drive an EV in a more flexible way."
Previous subscription services
Hyundai isn't the first OEM to dabble in car rentals. Cadillac experimented with the concept in 2007, allowing users to toggle among different models. Toyota also offers a rental service for those looking to try out new models before committing to purchase.
Nissan in 2020 followed suit when confirming it would launch a no-contract Nissan Switch subscription service in Houston, Texas that year. Among luxury automakers, Porche's subscription service allows drivers to choose among its fleet of vehicles and commit to a one- or three-month term.
Hyundai is unique in that its subscription rentals are electric.
A recently-released Boston Consulting Group report indicated subscription services can be a gateway to growing the EV market.
"Subscriptions help promote EV ownership and sales," the report said. "For existing or first-time car owners, a subscription gives the user a great opportunity to try out EV ownership, which for many is still an unfamiliar experience. At the same time, manufacturers can hedge their risks by making EVs available to subscription providers, thus reducing the uncertainty surrounding production volumes."
But not everyone's keen on the idea. Keith Barry, a Consumer Reports auto writer, said the concept doesn't always make financial sense.
"They tend to be a lot more expensive than buying or leasing a vehicle, and fewer and fewer automakers are still offering them," he told Real Simple. "A subscription like Porsche Drive would let someone try out driving a sports car like a Porsche 911 when they want to, but drive a more practical luxury SUV when they need the extra space."
Image
Featured image credit: tomeng/iStock
Share This: