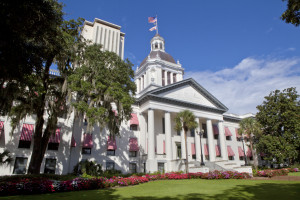 A new vehicle data access committee was launched by lawmakers from different states and political affiliations.
Rep. Earl "Buddy Carter (R-Georgia) and Rep. Darren Soto (D-Florida) said they established the Vehicle Data Access Caucus to have "productive conversations" about how vehicle data is collected and controlled.
It's meant to facilitate insights and collaboration from relevant stakeholders to help educate the legislators on the types of data currently accessible, those who have access to that information, and how federal policies might impact the industry.
"We must build upon other policy proposals and encourage dialogue in both the private and public sectors to ensure all voices are heard," Carter said. "Whether that involves the 'ownership' of the data, who can expand or limit services offered, and who will ensure privacy and cybersecurity, all sentiments are important."
The issue has been at the forefront of numerous discussions within the auto industry.
In the U.S., the issue is being legislated federally under the newly re-introduced Right to Equitable and Professional Auto Industry Repair (REPAIR) Act (H.R. 906), which supporters claim will ensure access to "all tools and equipment; wireless transmission of repair and diagnostic data; and access to on-board diagnostic and telematic systems needed to repair a vehicle."
The new REPAIR Act, introduced in the House on Feb. 9, is sponsored by United States Rep. Neal Dunn (R-FL), and co-sponsored by Reps. Brendan Boyle (D-PA-02), Warren Davidson (R-OH-08), and Marie Gluesenkamp Perez (D-WA-03)
Recognizing the legislation that has been introduced in the House and Senate that would address the topic, Rep. Carter's office addressed colleagues in the house with an invitation indicating they "envision the VDA caucus … encouraging more collaboration to understand the complexities of this emerging landscape. Relevant stakeholders in this area include vehicle owners (whether owners of individual vehicles or of fleets of vehicles), vehicle repair shops, auto dealers, vehicle manufacturers, insurers, vehicle telematics providers, parts suppliers, and others in the transportation sector.
The reasonable solutions that we hope will be cultivated by this Caucus must protect the rights of vehicle owners while still protecting public safety and intellectual property."
The Vehicle Data Access Caucus has the support of dozens of industry associations, including the Automotive Service Association (ASA), which called this an opportunity to push for more data access, and the Alliance for Automotive Innovation.
"Automotive repair shops need access to vehicle data in order to repair our customers' vehicles, especially as vehicles continue to become more technologically advanced," said April Hernandez, of Hernandez Collision Center in Savannah, Georgia.
The ASA is putting out a call for more caucus members. It's asking shops to send letters to their U.S. representatives, encouraging them to join the new committee.
The Alliance for Automotive Innovation said in a statement that it hopes it can help establish a clear system for how data should be managed and shared.
It said: "We appreciate the focus of the Vehicle Data Access (VDA) Caucus on understanding the complexities of the evolving vehicle data ecosystem and working to find a constructive path forward that appropriately accounts for the expectations of consumers, innovators, and other stakeholders."
Earlier this month, EU parts supplier and trade association organization CLEPA published a new position paper with the union's mobility service ecosystem that urges the introduction of regulatory guidance on in-vehicle data access by the European Commission.
Share This: