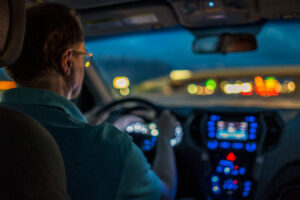 A recent Insurance Institute for Highway Safety (IIHS) study that found crash-detection features complicate repairs, but failed to take into account insurer pushback and failure to prioritize adherence to OEM procedures as a contributing factor, some diagnostics specialists say.
Greg Peeters, chief executive of Car ADAS Solutions, said the issues he's observed in calibration centers involve the mounting, positioning, and aiming of sensors. He said it's important to follow all OEM procedures and document each step, as ensuring an accurate calibration takes time and the right environment.
However, he said part of the problem is that some insurers and repair shops don't always facilitate the need to do things the right way.
"There's a significant difference between getting the dash light off, and accurately calibrating vehicle safety systems," he told Repairer Driven News. "Repair facilities and insurance companies pursuing quick/cheap solutions create a false sense of safety. There should not be shortcuts to this critical repair process."
The IIHS surveyed drivers whose vehicles are equipped with front crash prevention, blind spot detection, and other visibility-enhancing cameras. Among those who had the systems repaired, about half had issues with the features afterward, the study found.
"Most of the more than 3,000 owners we contacted said they had never needed to have their crash avoidance features repaired, but for the minority of owners who did, the problems weren't always resolved easily," said Alexandra Mueller, IIHS senior research scientist, who designed the survey. "Many had issues with the technology afterward, and some said they had to have the same feature repaired more than once."
An IIHS spokesman said he did not have any information about whether the insurance claims process factored into the quality of the repairs being made.
"We don't have details on any given company's approach to the claims process with ADAS, but having an ADAS system impacted by a crash will likely add to the complexity of the claim and the repair," Joe Young told Repairer Driven News. "That increased complexity can extend repair times and increase repair costs."
RDN reached out to several insurers —including IIHS members American Family, Farmers, GEICO, Liberty Mutual, Nationwide, Progressive, State Farm, and Allstate — to ask whether they believed their claims processes were affecting outcomes.
Just two companies responded, with State Farm saying: "We have nothing to share with Repairer Driven News" and Nationwide deferring comment to the Insurance Information Institute, which did not respond to a request for comment by deadline.
No easy fix
Josh McFarlin, executive vice president of operations at AirPro Diagnostics, said the trouble began when scans and electronics service compensation categories began appearing in labor columns. He said there was an assumption that body technicians or mechanics could properly service the safety systems of 45 unique brands.
"Many payors' direct repair agreements stipulate that they must have the skills, equipment, and facilities to properly repair all models and then throw these sophisticated repairs on top of the rest of the workload that the shops face," he said.
"Coincidentally, this was at the same time that there were some pretty significant changes to substrates and attachment methods. The failure is no surprise to us. Servicing these complex systems requires dealer-trained brand specialists. This is made clear by the fact that dealership repair facilities have a lower failure rate. They are specialized and they are trained."
Another consideration, McFarlin said, is that most collision repair shops continue to work on nearly all makes and models. To keep it up, they need to learn to diagnose and collaborate with many vehicle types using a variety of diagnostic tools.
"Expecting this to be accomplished by one individual is not even remotely practical," he said. "We have diagnostic techs that do nothing but diagnose and calibrate, all day, every day, and they focus on only a few brands per tech."
Insurance challenges
The issue is made worse by some insurance companies who refuse to pay for the necessary dealer-trained brand specialists, McFarlin said.
"The results are evident in this IIHS report," he said. "AirPro believes this failure rate would be nowhere near this high if insurers embraced remote brand specialists such as AirPro's."
The industry must focus on the quality and capabilities of the diagnostic tech to ensure the safety of repairs, McFarlin said.
"A below-average tech, with the highest quality tool is a recipe for misdiagnosis," he said. "A brand specialist who is focused on a few key brands with access to multiple tools in their toolbox ensures a properly repaired, well-documented diagnostic service with a clear understanding of the calibrations needed (or already performed if the shop is equipped with the targets)."
He said the value of partnering with companies such as his is that technicians are more skilled at diagnosing collision repair events and performing calibrations than dealer technicians.
"That is all our techs do, day in and day out," he said. "They are focused on their brand and they have the support of their entire team if needed because multiple techs can remotely log in to the same tool if needed."
The challenge is that bill payers often still see diagnostics as routine. In an Allstate estimate provided by an RDN reader, a supplement to sublet pre- and post-repair scans to such a service were adjusted to in-house labor with a "NOTE: This is not a specialty vehicle. Shop should have proper equipment for scans. [Third] party not accepted."
Chris Chesney, Repairify's vice president of training and organizational development, said insurance carriers initially pushed back on OEM scan tools regardless of whether they were scanning locally or remotely.
He said that's now changing.
"As the industry has become more educated and aware of the fact that the factory tool is the gold standard and not every aftermarket tool will work on every vehicle, the adoption of OEM scans has become more common," he told RDN. "However there is still the desire of the carrier to reduce costs and the goal of the shop to provide a safe and proper repair."
Repairify has invested money into determining which scan tools work on which year, make, and model trim combinations to provide both carriers and technicians with confidence in the process, he said.
"Our Rules Engine gives the shop visibility of which tool to choose based on the VIN of the vehicle," he said. "If an aftermarket tool has been validated by our teams to return the exact same results as the factory tool, then we recommend an OEM Compatible scan which is done locally. If not we recommend an OEM Remote scan which uses our factory tools remotely connected to the vehicle."
IMAGE
Featured image credit: georgeclerk/iStock
Share This: