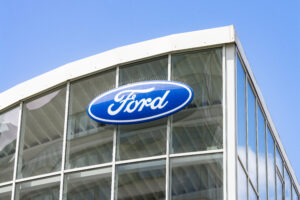 Ford patent details how future cars could repossess themselves
By on
Technology
Ford is trying to patent a technology that could allow its cars to autonomously drive themselves back to dealerships if the owners default on payments.
The OEM's application, published last Thursday by the U.S. Patent Office, was first reported by Gizmodo.com, which called it "an unsettling peek into an alternate universe where private companies have even more say over our day-to-day lives."
The patent, called "Systems and Methods to Repossess a Vehicle", describes how onboard computer systems could be linked to a separate computer controlled by the lender and used to remotely call back defaulted cars.
A driver late on payments would initially receive a "notice of delinquency" through the system and, if they ignore it, could soon start losing access to features such as music, automated door locks, or air conditioning.
Ford said it could continue to take away features to create "an additional level of discomfort to a driver and occupants of the vehicle" until the financial matter is settled.
"The lockout condition may be lifted momentarily in case of an emergency situation so as to allow the vehicle to travel to a medical facility when [there is] a medical emergency," it said.
In another example, Ford said it could program the cars to "emit an incessant and unpleasant sound" at various volumes and cadences, and prevent the driver from turning it off "without first making contact with the lending institution."
If, after losing access to all onboard features — and being tormented by annoying sounds — the driver continues to ignore payment requests, they face being locked out of their vehicle.
In an interesting twist, Ford said the terms of the lockout would vary and could allow people to travel in the car during an emergency or for work so that they could afford to make their payments.
"Allowing the use of the vehicle during weekdays avoids adversely affecting a livelihood of the owner of the vehicle and hampering the owner's ability to make payments," the OEM said.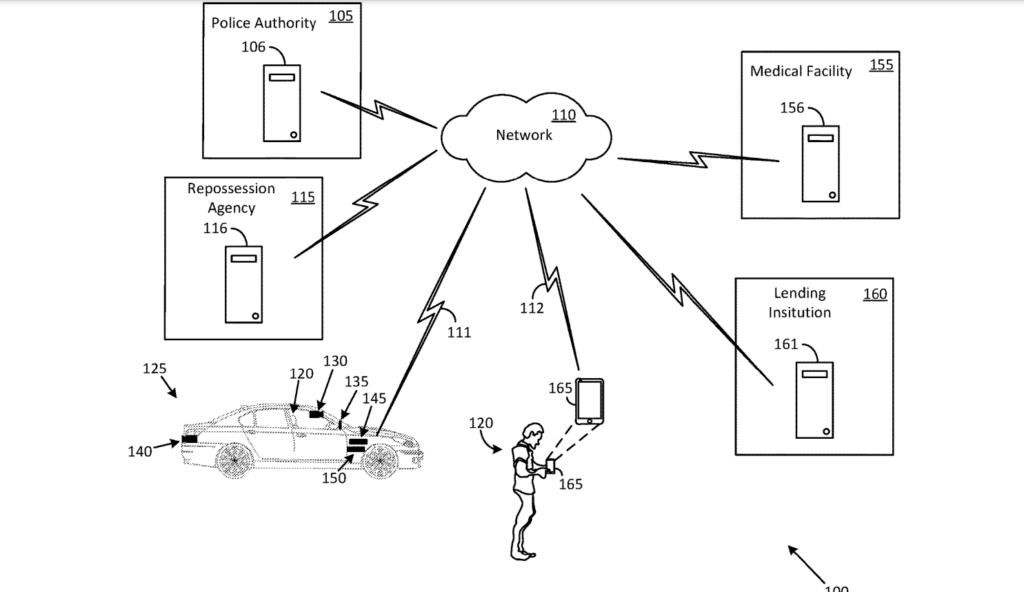 Ford said the final resort in some cases would be to arrange to have the vehicle towed, or for the car to find its own way back to the dealership or lender.
"The repossession system computer might cooperate with the vehicle computer to autonomously move the vehicle from the premises of the owner to a location such as, for example, the premises of the repossession agency."
The patent application raises a number of questions, including some related to repairs and what could happen if a repairer happens to be working under a vehicle as it is triggered to travel to another location.
Most connected vehicles have "service modes" to prevent the latter from happening.
Ford did say that it could activate vehicle cameras to view its surroundings in situations where the driver was trying to lock a car in a garage to prevent it from being taken away.
A Ford spokeswoman did not answer specific questions posed by Repairer Driven News about the proposed patent, instead issuing a brief statement.
"We submit patents on new inventions as a normal course of business but they aren't necessarily an indication of new business or product plans," she said.
Images
Featured image credit: gopixa/iStock
Secondary image credit: U.S. Patent Office
Share This: