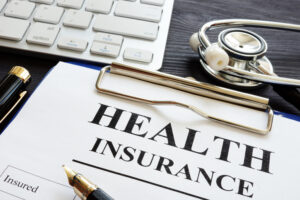 SCRS, Decisely to host webinars on healthcare accessibility for repair industry
By on
Associations | Insurance
The Society of Collision Repair Specialists (SCRS) will host three webinars in March to help educate collision repairers about available healthcare policies.
Through the SCRS benefits center, industry employees and their relatives have access to a marketplace of unique healthcare coverage options through Gravie and others, to improve the way people buy and access healthcare. Benefits of the core plans offered through the association partnership include:
$0 deductibles, and employees choose their out-of-pocket maximum
No-cost services for visiting primary care physicians, specialists, urgent care, labs, or having X-Rays. Generic prescriptions and mental health services are also free.
Out-of-pocket maximums ranging from $3,000-$7,900
Aetna and Cigna networks
SCRS webinars are scheduled for March 8, March 15, and March 22 from 12-1 p.m. PST.
Through Gravie, rolling dates are effective on the first day of each month, allowing individuals or small businesses to enroll at their convenience.
Small businesses seeking health coverage for their employees can take advantage of Gravie's partnership with HR platform Decisely to find the right plans, executives with both companies said during a recent SCRS interview.
"We work with small businesses, and so we understand the pain and suffering associated to health insurance with small businesses," Kevin Dunn, CEO of Decisely, said during an interview with SCRS Executive Director Aaron Schulenburg. "Small businesses pay higher premiums typically than a large group because they're underwritten in smaller entities. Just one healthcare issue can raise a premium by 10, 20, or 30% year-over-year.
He told Schulenburg: "What we wanted to do with you was to put the collision repair industry itself into an industry vertical, which has many players."
Through Decisely, he said the industry could aggregate as a larger group entity to secure packages.
One plan available through the SCRS Benefit Center is Gravie's Comfort product, described online as "the first-of-its-kind health plan that eliminates cost barriers and provides value to all participants, promoting better long-term health and improved customer satisfaction."
Gravie is disrupting a decades-long healthcare trend involving high-deductible health plans and at times astronomical out-of-pocket costs. It's among the newer alternative insurers who are pushing back against traditional insurance companies by eliminating unnecessary costs while improving accessibility.
Gravie's co-founder told Schulenburg that even if repair shops choose to go with another company, they should do their research to ensure they're getting the most value for their money.
"As a small business owner, you obviously pay attention to everything that you write a check for," said Abir Sen, who is also the company's co-chief executive. "You want to make sure you get value for your money, and health insurance is probably a pretty big check that you're writing.
"Just have the same level of rigor in evaluating what that money is going towards. Don't take the industry standard for granted and say, 'Well, that's the best that I can do.' I think there is better and we think we have a solution that's better. But even aside from us, just looking at it [insurance options] with the same level of rigor that a small business owner looks at all other expenses."
Customers within the repair industry have shared stories about how locking into an SCRS health plan saved them money while improving coverage.
"I just switched to the SCRS plan with Decisely, we saved about $15,000 per year, and the coverage is way better. They also had really competitive options for dental and vision," said Michael Bradshaw of K&M Collision. "One of my employees, whose wife is pregnant, will save around $6,000 in out-of-pocket expenses versus the plan we had. You wouldn't believe how elated they were when they found out what making the switch meant for them."
Added K&M Collision's Kyle Bradshaw: "From an industry standpoint, there's nothing else like it. It enables an independent repairer, like myself or a small business like ourselves, to get a large group discount. It's a way to give back to the industry. The more people that are involved in the plan, the better that it's going to become."
Click here to learn more or sign up.
Images
Featured image by designer491/iStock
Share This: