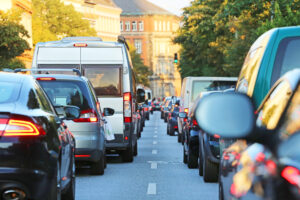 NHTSA bans two vehicle importers for violating safety protocols
By on
Announcements
The National Highway Traffic Safety Administration (NHTSA) has banned two companies from importing vehicles in the U.S. because of "serious and systemic violations of federal safety requirements."
Bisbee Importing and Metro Auto Importer, both based in Michigan, lost their registered importer status after submitting "false and misleading" certifications of conformance for vehicles, NHTSA said in a press release.
"Registered importers are in positions of public trust," said Ann Carlson, NHTSA's acting administrator. "These companies have the responsibility to ensure that the vehicles they bring into the country meet all U.S. safety standards and do not pose unreasonable risk to others on the road.
"When registered importers abuse that trust, NHTSA will act to protect the American public."
Imported vehicles that don't conform to NHTSA's safety standards can be brought into the U.S. by registered importers on a permanent basis. However, only after a registered importer successfully petitions the NHTSA for permission, demonstrating the vehicle is capable of being altered to comply with Federal Motor Vehicle Safety Standards (FMVSS).
According to its website, NHTSA:
Makes import eligibility decisions on a make, model, and model year basis, either on its own initiative, or in response to a petition that is filed with the agency by a registered importer
Can consider nonconforming vehicles eligible if they are substantially similar to a vehicle originally manufactured for importation into the U.S. and certified as FMVSS compliant
Requires all imported cars to be capable of being altered to comply with safety regulations
"Such a petition must be supported by crash test data or other equivalent evidence to demonstrate that the vehicle is capable of being altered to comply with FMVSS for which dynamic crash tests are prescribed," NHTSA said. "Regardless of the basis on which it is filed, the petition must also describe the modifications that the [registered importer] would perform to bring the vehicle into compliance with all applicable FMVSS."
Certifications of compliance must be submitted to NHTSA within 120 days of a vehicle's entry.
In the case of Bisbee, NHTSA revoked its registered importer status after alleging the company knowingly submitted false and misleading certifications of conformance for illegal vehicles brought in from Canada.
NHTSA said an investigation determined the company brought in more than 30,000 without required conformity packages, with compliance issues spanning multiple years.
In its eight-page letter of final revocation to Bisbee, NHTSA said the registered importer at one point tried to blame the situation on the pandemic.
"In its supplemental response to NHTSA's May 18, 2022 IR letter, Bisbee Importing asserted that due to Covid-19 it was short-staffed and fell behind on paperwork, including certifications of conformance submissions to NHTSA," the federal agency said. "As a result, Bisbee Importing admitted that it would release a vehicle and then not file with the agency the vehicle's certification of conformance within the 120-day mandatory time period, or sometimes it would not submit the certification of conformance at all.
"This explanation, while not an excuse for violating the law, also does not address the scope of the violations found by NHTSA, which continued over many years. Later, in its response to the Notice of Proposed Revocation, Bisbee Importing acknowledged that 'over an approximately five-year period, Bisbee fell short in fully complying with all RI regulations.'"
Meanwhile, NHTSA said Metro Auto was suspended after an investigation revealed it imported at least 2,900 vehicles and "knowingly submitted false and misleading certifications of conformity" for them.
In its 12-page letter of final revocation to Metro, NHTSA said the Davidson-based importer continued to break the rules even after being notified it was under investigation in September 2021.
It said it imported an additional 370 vehicles through April 15, 2022 without submitting conformity packages.
NHTSA said both importers remain responsible for notifying the vehicle buyers and ensuring any safety-related defects or noncompliance issues are remedied.
IMAGES
Featured image credit: Canetti/iStock
Share This: