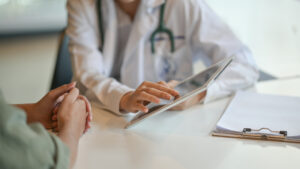 Gravie, a health benefits company serving members of the collision repair industry through a 
relationship with the Society of Collision Repair Specialists (SCRS)
secured an additional $179 million equity investment this week, as a result of their continued growth and established value proposition to both small businesses and existing investors.
It was given the capital injection by General Atlantic and said it will use the funds to continue building up its flagship health plan, Comfort, for small- and medium-sized businesses.
"We are on a journey to help improve health benefits for businesses and their employees, and we are just getting started," said Gravie co-founder and co-CEO Abir Sen. "We are thrilled to welcome General Atlantic to the organization as a key shareholder and look forward to leveraging their knowledge and expertise as we seek to continue to scale the company rapidly."
Gravie has described its Comfort plan online as "the first-of-its-kind health plan that eliminates cost barriers and provides value to all participants, promoting better long-term health and improved customer satisfaction."
It offers comprehensive coverage of all essential benefits and first-dollar coverage and no copays on the most common healthcare services such as office visits, labs and imaging, prescriptions, and mental health services.
Gravie's leadership is attracting attention as well, with Chief Strategy Officer Ben Simmons included in the Minneapolis/St. Paul Business Journal's 2023 40 Under 40 supplement.
Simmons said in a Q&A session that Gravie has been able to drive innovation and solve complex problems by having the right focus.
"At Gravie, we believe that the right way to look at making healthcare better is to start with the person who's actually using the healthcare, which is the consumer or the member. And that's not how a lot of the legacy carriers approach things," he said.
"That's been that principle that has led us to develop Comfort. We knew there were major cost and value problems for consumers where people are spending all this money on a health plan and not feeling like they're getting any value out of it. Our goal is to offer a health plan that everyone can love that removes barriers to entry for care for everybody, not just the highest users on plans."
Through the SCRS benefits center, industry employees and their relatives have access to healthcare coverage options through Gravie.
Benefits of the core plans offered through the association partnership include:
$0 deductibles and employees choose their out-of-pocket maximum
No-cost services for visiting primary care physicians, specialists, urgent care, labs, or having X-Rays. Generic prescriptions and mental health services are also free.
Out-of-pocket maximums range from $3,000-$7,900
Aetna and Cigna networks
Through Gravie, rolling dates are effective on the first day of each month, allowing individuals or small businesses to enroll at their convenience.
Small businesses seeking health coverage for their employees can take advantage of Gravie's partnership with HR platform Decisely to find the right plans, executives with both companies said during a recent SCRS interview.
"We work with small businesses, and so we understand the pain and suffering associated to health insurance with small businesses," Kevin Dunn, CEO of Decisely, said during an interview with SCRS Executive Director Aaron Schulenburg. "Small businesses pay higher premiums typically than a large group because they're underwritten in smaller entities. Just one healthcare issue can raise a premium by 10, 20, or 30% year-over-year."
He told Schulenburg: "What we wanted to do with you was to put the collision repair industry itself into an industry vertical, which has many players."
Click here to join SCRS.
Images:
Main image: A doctor shows a patient information on a tablet.(iStock)
Share This: