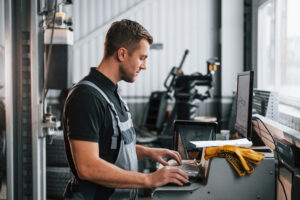 While coalitions, organizations, and aftermarket groups are involved in a "right to repair" movement that's pushing for fair and equal access to OEM repair procedures collision and auto shops, as well as collision industry organizations, say there isn't an issue.
Right to repair legislation has been introduced or passed in Maryland, Massachusetts, Maine, and New York. New York passed a right to repair bill in December 2022 though it excludes automotive OEMs. Legislation passed in Massachusetts in 2020, and similarly proposed in Maine earlier this year, calls for the creation of a "standardized access platform" for data generated, collected, and transmitted by vehicles.
New Massachusetts Attorney General Andrea Campbell on March 7 made a move in court to request enforcement, beginning June 1, of the state's Data Access Law that was passed by voters. The Alliance for Automotive Innovation (AAI) filed suit against former Attorney General Maura Healey over the new law, which would grant access to automaker diagnostic and repair information as well as tools to vehicle owners and independent repair facilities. Though the legislation became effective with the 2022 model year, Healey agreed to withhold enforcement of it because of the pending litigation.
AAI contends that OEM repair information, tools, and equipment is accessible to anyone.
Automotive Industries Association of Canada (AIA Canada), along with Auto Care Association (ACA) and 19 other aftermarket groups recently launched a "critical global right to repair movement" for access to in-vehicle and telematics. The groups argue that OEMs are prohibiting their access to and limiting consumers' choice to have their vehicles repaired at independent shops.
While there may be some shops that take issue with most OEMs requiring a paid subscription to access all of their procedures and repair documents, there are some resources that are free.
For example, Mercedes-Benz offers free resources through its Independent Service Provider (ISP) portal at startekinfo.com/home. It's as simple as clicking the "Passenger" or "Commercial" buttons on the landing page then the "explore technical docs" button. Recall and other service bulletins, workshop resources, and tools and parts ordering can be accessed without a login. Access to OEM repair procedures requires a subscription.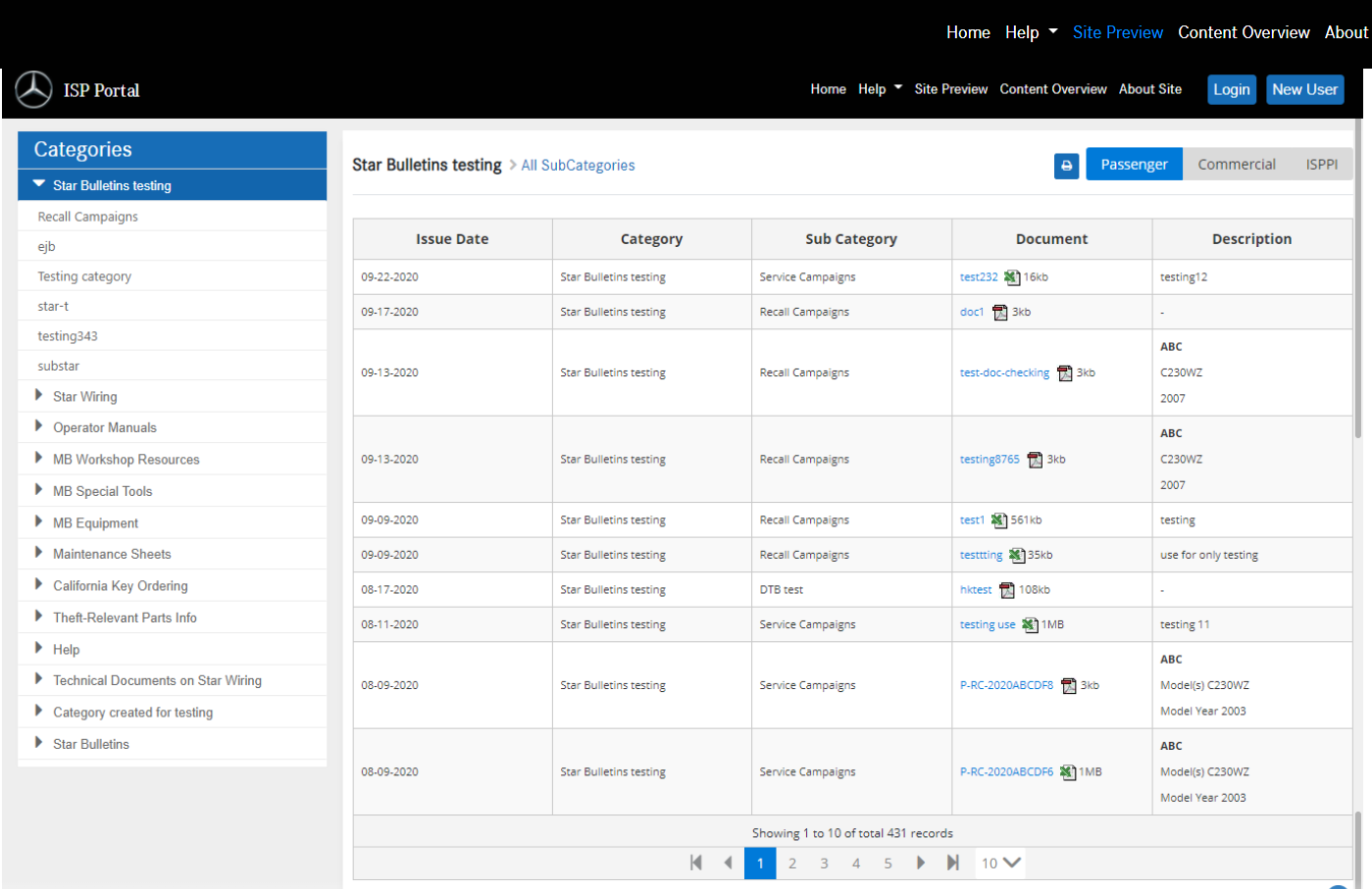 Washington Metropolitan Auto Body Association (WMABA) Executive Director Jordan Hendler said she hasn't heard any complaints from her shop members about lack of or barred access to repair procedures.
"I think it comes down to what's accessible for free versus paid for some people," she said. "They think it should be free to the mechanical world where the OE charges. Maybe it's an area-specific effort. We don't have this as an issue on our plate."
Kyle Bradshaw, Carolinas Collision Association (CAA) president and K&M Collision fixed operations director, said he also hasn't heard of there being an access issue.
"We have not heard any complaints on this front," he said. "To my knowledge, everyone has access to all of this information."
Scott Grassmann, owner of Allied Automotive in Oklahoma City, Oklahoma said paying for the resources is "part of business" and that the "right to repair" sentiment is inaccurate. Allied Automotive, though it's a mechanical automotive shop, also offers pre-purchase and pre-trip inspections and structural welding on nearly all makes and models, both foreign and domestic.
"We have all the information that the manufacturers have," Grassman said. "We use ShopKey, which is Mitchell or ALLDATA. …Our software updates every single month. Every once in a while whenever you get a Maserati or something that's a specialty vehicle, they may not release that information. …The dealers want to make it where you can only go to Ford or you can only go to Dodge or Mercedes or any of them. They'd love to have that but the realization is the exact same technician that is working in Ford this week could be working at Firestone next week.
"As far as right to repair and aftermarket places, we have just as much training available to us. There's courses that we can go through — Oklahoma City Community College, AutoZone, O'Reilly's, Napa — they have training almost monthly," as well as from Ford and Francis Tuttle Technology Center.
Grassmann's shop also uses Identifix as a repair information and diagnostics resource.
Hudson Collision in Aurora, Missouri said they don't have any access issues either because the owners pay for OEM repair procedures access.
"New ownership took over the shop back on Aug. 1 and the owner was trained by the OEMs," said the shop's general manager, who wished not to be named. "He gave us diagnostic equipment to do calibrations if anything is damaged in the rear and they have a system for OEM repair procedures; sectioning quarter panels or sectioning unisides, they always give us the OE repair procedures for that. My guys here I-CAR certified Gold and we haven't had any issues with that."
OEM Collision Repair Roundtable, a collision industry nonprofit that represents OEMs, told Repairer Driven News access to information and equipment to diagnose and repair vehicles are available to all repairers and consumers. 
"This access also holds true for mechanical and collision repair for all vehicle types (ICE, BEV, Hybrid). OEMs do not make distinctions between dealer-associated repair shops, independent shops, or MSOs. In fact, many of our members' collision-certified networks are built around independent shops, with many programs having upwards of 70% non-dealer shops participating.
"To make that access even easier, we developed and maintain www.oem1stop.com, providing a one-stop location. The information is out there, but shops need to know where to look for it. That comes down to training. Many shops do a great job keeping up with training; others need to increase their focus on this important aspect of repairing vehicles today."
The roundtable added that they haven't received any complaints from shops about lack of access or barred access to procedures, tools, and equipment. "Our members even partner with third-party tool manufacturers to ensure a range of options in the marketplace, so that each shop can make the best decision for its own needs."
Kenneth Manns, co-owner of Local Guys Collision in Knoxville, Tennessee, told RDN his shop technicians also have no issue getting their hands on the procedures they need.
"We subscribe to ALLDATA and they pay all the licensing fees to all the manufacturers to get the information that's needed so yes, for us, it's readily available because we pay for that service," he said. "Some manufacturers can make it pretty hard for you to access that info because you're not paying for the license, they're not just going to volunteer that information out. That's probably most likely just to ensure that proper repair facilities are fixing their cars; just trying to limit the backyard things from happening [because] these cars are getting so technologically advanced."
Images
Featured image credit: standret/iStock
A screenshot in Site Preview mode shows what the general public and repairers have access to through the Mercedes-Benz ISP Portal.
Share This: