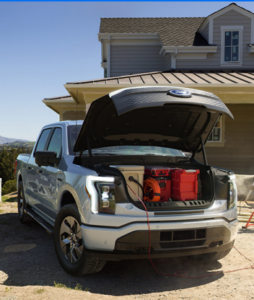 Ford expects to lose $3B on EVs this year, gain profit in 2024
By on
Market Trends
Ford expects to lose $3 billion by year-end on electric vehicles (EVs) through its Ford Model e interdependent auto business segment that includes its "breakthrough" EVs.
However, the OEM believes its Ford+ Plan will produce "solid growth and sustained, healthy profitability and returns by deploying new technologies, achieving higher quality, lowering costs and complexity."
Ford+ was launched in 2021 as the company's vision for growth and value creation and formed Ford Blue and Ford Model e. Ford Blue is the OEM's internal combustion engine (ICE) business segment.
Ford Pro, which the automaker says is dedicated to delivering a one-stop shop for commercial and government customers with a range of conventional vehicles and EVs as well as a full suite of software, charging, financing, services plus support on Ford and non-Ford products is "a powerful illustration of how customer-relevant, software-enabled vehicles and services will generate value across all three segments."
Last March, Ford expected all three businesses to have discrete profits and losses by 2023.
"We've essentially 'refounded' Ford, with business segments that provide new degrees of strategic clarity, insight, and accountability to the Ford+ plan for growth and value," CFO John Lawler said.  "It's not only about changing how we report financial results; we're transforming how we think, make decisions and run the company, and allocate capital for highest returns."
Lawler added the goal of a teach-in, held on March 23, was to help investors and analysts develop new models for projecting, tracking, and valuing the individual and collective performances of Ford's new segments, after decades of the business being managed and reporting financial results by regional markets. The company has shifted to reporting based on each of its three business segments rather than by geographical region.
Model e is focused on the design and manufacturing of Ford and Lincoln electric vehicles for retail customers," said Ford Controller Cathy O'Callaghan. "Right now, it's business operates in North America, Europe, and China. Model e's Center of Excellence is developing the digital platform and software for all l of our customers, as well as designing our second and third generation electric vehicles. It's also going to provide direction and global sourcing of EV-specific components, vertical integration of things like batteries, motors, and inverters, as well as raw material sourcing."
The teach-in covered the following for investors:
Ford Blue and Ford Pro are both "solidly profitable and well-positioned for growth;"
Ford Model e is planned to reach global EV production run rates of 600,000 units by the end of this year and 2 million by the end of 2026;
Ford Model e's first-generation EVs — representing revenue minus certain variable costs — is expected to approach break-even this year, but be more than offset on earnings before interest and taxes (EBIT) basis by higher investments in new EV products and manufacturing capacity reaching EBIT margin positive in 2024; and
2023 segment-level EBIT expectations: about $7 billion for Ford Blue ("a modest improvement from last year"), a full-year loss of about $3 billion for Ford Model e, and EBIT approaching $6 billion for Ford Pro (nearly twice its 2022 earnings).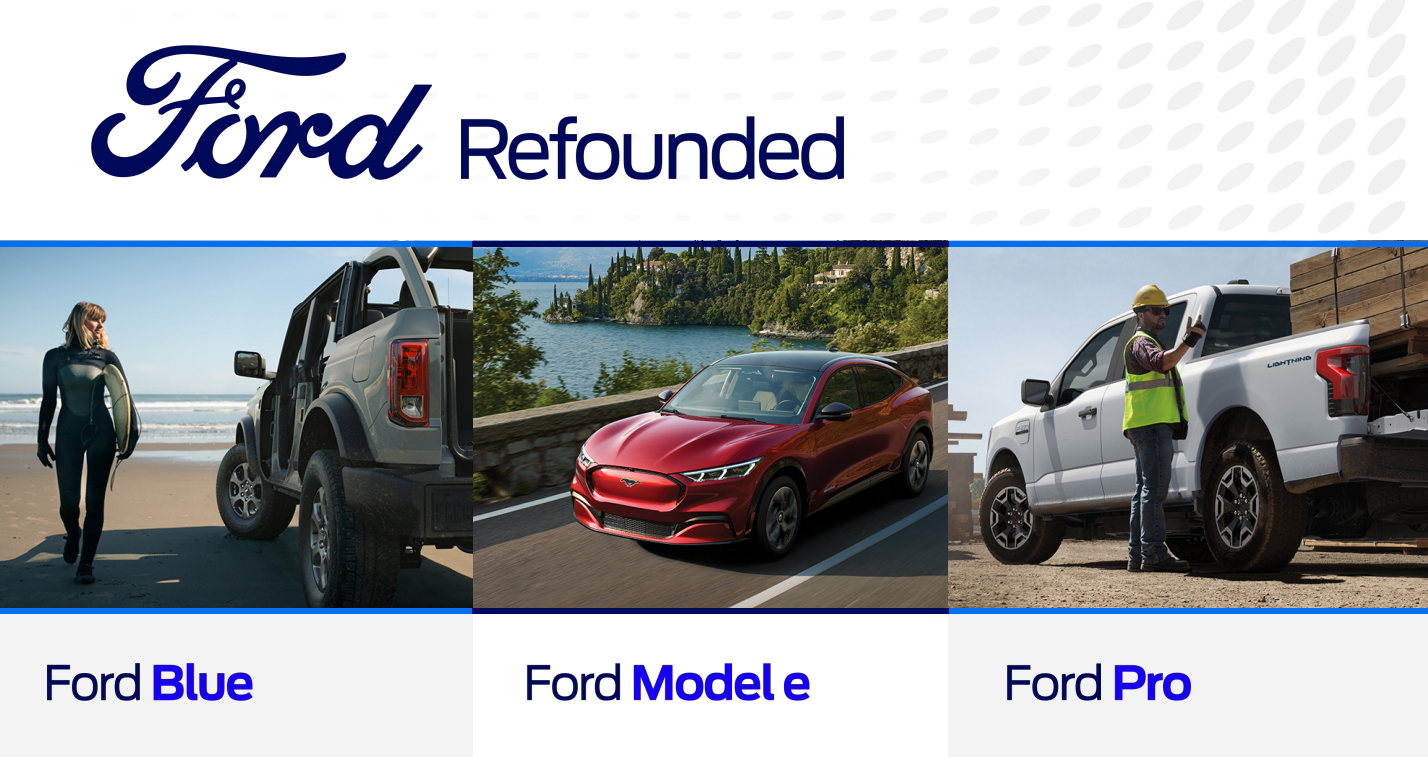 "[Y]ou should think of this as an EV startup that's embedded in Ford," CFO John Lawler told investors. "And like all EV startups, model E is initially operating at a loss as we invest to build scale. We were intentional in being early to market with our first-generation EVs to develop knowledge, volume and share, and it's working. Ford was the number two EV brand in the U.S. last year. We're bringing lots of new customers to the Ford brand now so that they stay with us over time. There's a great amount of value in that."
He added that Ford is learning about better cost design and manufacturing practices looking forward to second and third generations EVs.
"We are obsessing over energy-efficient designs because they will allow us to significantly reduce the battery size and cost," Lawler said. "We are also focused on ultra-high simplicity of manufacturing and platforms that maximize commonality and reuse. …We are still focused on taking out billions of dollars of cost, primarily in Blue from reducing vehicle complexity, which flows through our manufacturing and engineering systems. And this savings will help fund the growth in Pro and Model e."
In October 2022, Ford decided to shift its investment in advanced driver assistance system (ADAS) technology away from Level 4 and higher vehicle autonomy, in favor of further investment in Level 2+ and Level 3 automated driving systems. That led to the shuttering of Argo AI, Ford's joint venture with Volkswagen to develop self-driving vehicle technology.
On Friday, Ford announced that it's on track with construction of its BlueOval City mega-campus in Stanton, Tennessee where production of the OEM's second-generation electric truck will begin in 2025. Capacity will be 500,000 EV trucks a year once full production is reached. The 3,600-acre campus also has a fully integrated BlueOval SK battery manufacturing site where battery cells and arrays will be built and battery packs assembled that will be delivered across the site to the assembly plant.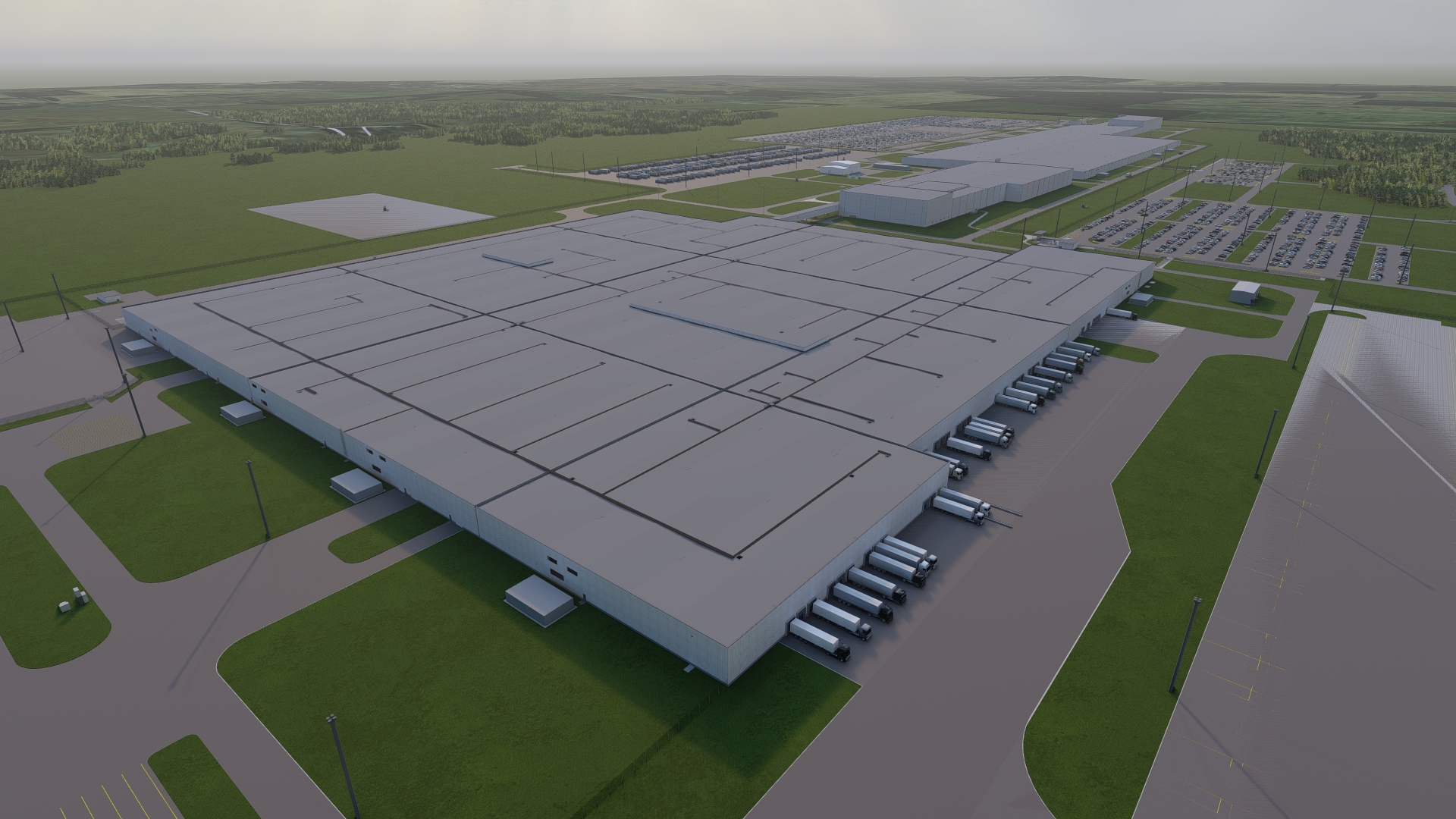 Called "Project T3," short for "Trust The Truck," little detail has been provided about the second-gen electric truck. "The team's single guiding principle has been to create a truck people can trust in the digital age – one that's fully updatable, constantly improving, and supports towing, hauling, exportable power and endless new innovations owners will want," a Ford news release states.
"PJ O'Rourke once described American pickups as 'a back porch with an engine attached,'" said Jim Farley, Ford president and CEO. "Well, this new truck is going to be like the Millennium Falcon – with a back porch attached," he said. "The manufacturing process will be equally breakthrough, with radical simplicity, cost efficiency, and quality technology that will make BlueOval City the modern-day equivalent of Henry Ford's Rouge factory. A factory of the future that people from all over the world will want to tour."
BlueOval City is designed to be Ford's first carbon-neutral vehicle manufacturing and battery campus as Ford works to power all of its plants worldwide with renewable and carbon-free electricity by 2035.
"BlueOval City is the blueprint for Ford's electric future around the world," said Bill Ford, Ford's executive chair. "We will build revolutionary electric vehicles at an advanced manufacturing site that works in harmony with the planet, aligning business growth and innovation with environmental progress."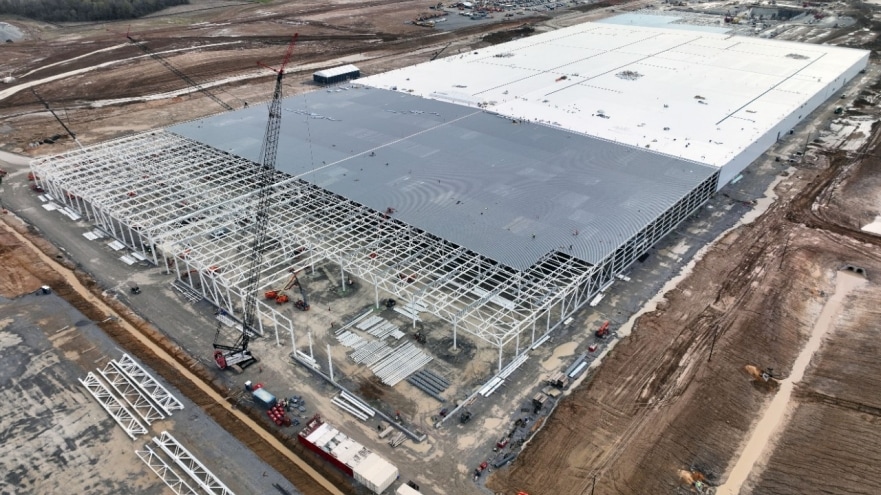 Ford and partner SK On are investing $5.6 billion in the campus and creating 6,000 new jobs. Ford has launched a comprehensive education and training effort called BlueOval Learning to prepare those future employees.
Ford says BlueOval City is also a key part of its plan to scale EV production and make them more accessible to customers.
However, profit losses are expected to increase this year because of the money being spent to build manufacturing complexes BlueOval City and BlueOval SK Battery Park, a $5.8 billion, 1,500-acre EV battery manufacturing complex, that will be built in central Kentucky, according to Lawler. He also said Ford is working on and investing in alternative battery chemistries.
Images
Featured image credit: Ford Motor Co.
"Ford Refounded" graphic courtesy of Ford Motor Co.
Rendering of BlueOval City (Credit: Ford Motor Co.)
BlueOval City, Ford's future mega-campus in West Tennessee, is taking shape and preparing to build Ford's next-gen electric truck, code-named Project T3, in 2025. (Credit: Ford Motor Co.)
Share This: