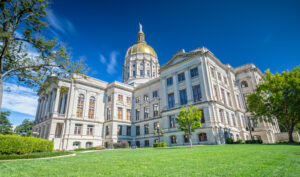 Georgia's state senate has approved legislation that will prevent insurers from increasing rates without state approval.
The passing of House Bill 221 closes a loophole in Georgia law that allowed auto insurance companies to bypass the Office of Commissioner of Insurance and Safety Fire and increase rates by as much as 25% in a single filing.
The bill gives Commissioner John F. King the ability to review all car insurance rates before they go into effect.
"Heading into this legislative session, we made it a priority to work with the General Assembly to give our office more authority over car insurance rate filings that impact hardworking Georgia families," King said in a press release. "This legislation will allow us to review all filings before they go into effect – while at the same time guaranteeing speed to market, which is critical for the industry."
Last summer, King released a statement claiming Allstate increased its rates by 40% through a loophole in the state's filings policy.
"I am angry and disappointed that Allstate has chosen to exploit a loophole in state law to implement such a substantial increase in costs on hardworking Georgians when families are already struggling with historic inflation everywhere from the gas pump to the grocery store," he said at the time.
"This latest increase means Allstate has now bypassed our office to raise overall rates in Georgia by 40% in this calendar year alone. In response, I have begun conversations with our legislative leaders regarding changes to state law to give our office additional authorities to protect consumers from these types of inexcusable actions."
Those conversations have culminated into action with the approved bill changing the way Georgia's filing system works. As it previously stood, the insurance commissioner could only approve or deny minimum limits policy filings, while all other filings go into effect immediately under the state's "file and use" clause.
It's the latest move by lawmakers seeking to bring rising rates under control as one report indicates average annual rates will likely rise 7% to $1,895 this year. Allstate's chief executive confirmed his company's policyholders will likely pay more, telling the Washington Post: "We have not seen moderating cost inflation."
Allstate defended its insurance rates as "competitive" and in compliance with the law in a statement to RDN.
"Georgia passed its unambiguous auto insurance law 15 years ago by broad bi-partisan majorities in both the House and Senate, and Allstate has followed it to the letter ever since," it said. "Our rates are competitive despite all the factors causing them to go up across the insurance industry, which is why customers in Georgia continue to choose Allstate."
Several factors are contributing to rising insurance costs throughout the U.S., said Insurance Information Institute's corporate communications director Mark Friedlander.
"These include increasing accident frequency and severity and growing vehicle theft rates, both which have escalated since the pandemic began in early 2020," Friedlander told RDN. "Additionally, we are seeing higher costs of repairs due to supply chain disruption, leading to more expensive replacement parts and higher costs of labor, as well as more litigated claims. Health care costs have also escalated, leading to higher medical expenses for treatment of accident victims.
"Despite significant rate increases being implemented by most national and regional insurers, rates are not keeping up with accident loss costs paid out by auto insurers," Friedlander continued. "Several companies are reporting record-level private passenger auto underwriting losses for 2022, leading to the industry's worst personal lines underwriting performance in a decade."
Meanwhile, the North Carolina Rate Bureau has submitted a rate filing with the state's insurance department, requesting a 28% increase in personal auto rates. If approved, the rates would be effective Oct. 1.
The Rate Bureau, which represents North Carolina's auto insurance companies, is required to submit its auto rate filings each year.
The rising cost of insurance policies is causing more drivers to switch carriers, J.D. Power's most recent auto insurance trends report found. Insurance shopping spiked 12%, with about 4% of people switching insurers during Q4.
A Canadian province has taken the opposite approach, with Alberta's government drawing criticism for freezing insurance rates through the end of 2023.
Images
Featured image: The Georgia State Capitol in Atlanta. (Susanne Neumann/iStock)
Share This: