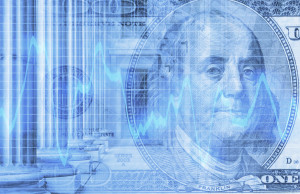 Private equity (PE) firms are becoming more sophisticated with their investments in the collision repair space, leading to greater growth and prompting more investors to enter the space, according to a new report by Focus Advisors Automotive M&A.
In its commentary piece, Focus Advisors said that while PE firms have been investing in the collision repair industry for about 25 years, the current roster is "more extensive than ever."
The report reviews the trouble investors had in their early days of entering the space, noting the rewards to firms since 1998 have "altered between promises and disappointments."
"Each new iteration of opportunities draws in new investors even as the disappointed ones exit," the report says.
David Roberts, Focus Advisors managing director and co-author of the report, said it's typical for investors to experience ups and downs throughout a 25-year time span, particularly in the early days of entering a new niche.
"There are the initial investors that come in. They conceptualize the opportunity and they say, 'Oh, this would be a great idea.' They don't know whether they can execute on that great idea or whether the economy is ready for that great idea," Roberts told Repairer Driven News. "And that's sort of, what I would say, is the way capitalism works. You think you have a good idea, you do your best to execute. And sometimes you make a lot of money and sometimes you lose your money.
"Today, I think most of the private equity firms that are still involved in the industry are doing fairly well."
The report expands upon six phases of the PE investment in the collision repair industry, including:
Conceptual, when "private equity firms, insurance companies, and one OE manufacturer made investments in the nascent opportunity to consolidate and build large MSOs";
Value destruction when "even the hard-won experience among the new consolidators didn't save the early conceptual investors from disappointing outcomes";
Recapitalizations, which " rewarded the second round of PE investors in the industry";
Bulking up by merging companies;
Exits, both successful and unsuccessful from the space; and
Experienced leadership which "arguably began with Carlyle's investment in Service King in 2012."
The conceptual stage is where early investors faced the most headwinds as they worked to consolidate and build multi-shop operations (MSOs), the report says.
"At that time, there were almost no MSOs operating at scale with sophisticated management teams," it says. "Executives experienced in other industries were learning on the fly how different it was managing collision repair operations."
During the next stage, value destruction, some investors experienced negative outcomes including Ford, Allstate, Oakhill Capital, and others that exited the space with equity losses, the report said.
However, the report noted that fortunes began to change during the subsequent decades thanks to a series of successful recapitalizations and exits. As firms began seeing more success in the space, more naturally entered.
"The current roster of PE firms invested in the collision repair industry is more extensive than ever," Roberts said. "Out of 17 total PE firms who have invested, seven of them have entered in the last four years."
Roberts told RDN that fewer than 12% of the more than 30,000 repair shops are currently in the hands of consolidators financed by private equity companies, giving firms the opportunity to deploy additional capital over the life of their investments.
"And the industry has essentially a non-cyclical nature," Roberts said. "Cars keep crashing at roughly the same rate. They go down a little bit during a recession; they go up a little bit when people have more money so they can drive more miles.
"This is an industry that's not like the airline industry where people fly a lot more when they have more money. In fact, it's in some ways almost counter-cyclical. When people can't afford to fly, they drive more. When they drive more, there are more accidents."
Another factor, he said, is that the cost of smaller acquisitions within the collision repair space is relatively low compared to other investment options, giving firms an opportunity to deploy cash flows earned from other industries.
The opportunity for large independent MSOs is attractive as well. Roberts said he has one client that doubled its revenues from $15 million to $30 million within the past two years.
"They have been able to grow because they have been able to attract the best technicians," he said. "And because they have very good technicians, they're able to repair cars more quickly and get more throughput, which gives them more margin, which allows them to then invest their profits in more equipment.
"There are people who are thriving in this industry today because they have attracted the right people to work for them and the right insurance companies to refer repairable vehicles to them. That enables them to attract more capital."
Roberts added: "PE firms are looking to establish an initial platform to invest in collision repair MSOs that have at least $15 million in annual revenue and ideally more than $30 million. That pool of acquisition candidates continues to grow even as the consolidators keep picking them off.
"If you're managing your business well, you are generating more cash flow, which allows you to deploy that capital and reinvest it in more shops or bigger shops," he continued. "And with access to outside capital like SBA loans, private debt financing, and paint loans, successful independent MSOs are able to continue growing their businesses. Ultimately, they become attractive targets for the PE investors or the larger consolidators."
He said smaller MSOs and individual shops are at a disadvantage because of the difficulty in attracting talent and growth capital. Their best strategies are to team up with dealers, do more restoration work and single brand repairs like Tesla only, or team up with other independents and become a larger MSO, Roberts said.
Images:
Featured image: kentoh/iStock/Thinkstock
Share This: