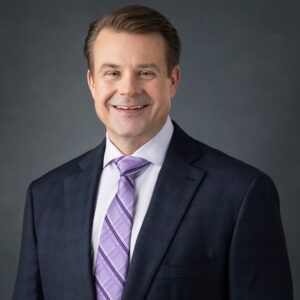 Hyundai, GM make strategic leadership appointments
By on
Announcements
Hyundai has appointed a director to manage its new Safety Test and Investigation Laboratory (STIL) which the automaker says will augment its existing safety methodology.
Benjamin Michajlyszyn, who previously worked as Rivian's director of performance integration and digital development, will lead Hyundai's lab by overseeing safety-related tests and vehicle field investigations.
"Ben's extensive experience in the global automotive industry, including safety performance development and management of diverse organizations will be a benefit to the safety operation of Hyundai, Genesis and our entire North American enterprise," said Brian Latouf, Hyundai's global chief safety officer.
Earlier in his career, Michajlyszyn spent 20 years with General Motors (GM), where he most recently led the development of safety and crash worthiness performance for the company's full- and mid-sized trucks, vans and SUVs.
Hyundai's $51.6 million STIL will feature a field crash investigation lab, high voltage battery lab, forensics lab, 500 meter track and a vehicle dynamics area pad. Potentially, the facility could generate new information related to the safe and proper repair of Hyundai and Kia vehicles.
As Repairer Driven News previously reported, Hyundai agreed to build the lab to comply with a 2020 National Highway Traffic Safety Administration (NHTSA) consent order. It did so after NHTSA determined that Hyundai and Kia had moved too slowly in recalling more than 1.6 million vehicles equipped with engines that were prone to seizing. NHTSA also faulted Hyundai for inaccurately reporting certain information about the recalls to the agency.
The order required Hyundai to "build and develop a fully-functioning United States-based outdoor test laboratory and vehicle tear down facilities. The test laboratory will focus on safety field issues, vehicle inspections, and defect investigations."
The consent order also required the OEM to invest in "advanced data analytics capabilities" to improve its ability to detect and study safety-related problems with its vehicles.
In all, Hyundai and Kia were ordered to pay combined penalties of $210 million. The OEM noted that its investment in the lab was more than twice that required under the consent order.
The laboratory is expected to be operational in the fall of 2023, and will employ 160 people, Hyundai said. The site is located in Superior Township, Michigan, about 40 miles west of Detroit.
GM's new VP
Meanwhile, GM has named former Apple executive Mike Abbott as its executive vice president of software.
Abbott will be tasked with leading a new integrated end-to-end software organization that's focused on developing software technologies and solutions, GM said.
"We have entered the next phase of our technology driven transformation focused on rapidly scaling new EV models and our Ultifi software platform, which will drive faster innovation and enable new and exciting customer experiences," said GM CEO Mary Barra. "Mike's experience as a founder and entrepreneur coupled with his proven track record creating and delivering some of the market's most compelling software-defined solutions for consumers and companies make him an excellent fit at GM."
Before joining GM, Abbott served as vice president of engineering for both Apple and Twitter.
"I'm a product person at heart, so as the transformation of transportation quickly accelerates, I know that software is the catalyst for redefining experiences for consumers and enterprises like never before," said Abbott. "GM is playing a pivotal role in this shift and I'm excited to join the team and bring my experience in software to bear to not only take advantage of the massive opportunities that lay ahead for the company but to help change the world."
Image
Benjamin Michajlyszyn, director of Hyundai's Safety Test and Investigation Laboratory (Courtesy of Hyundai)
Share This: