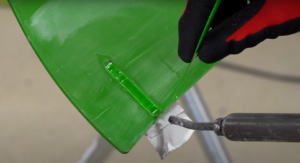 UPDATE: Polyvance confirms 'hotter is not always better' in plastics welding
By on
Collision Repair
New research from Polyvance shows that the strength of some plastic welds can be compromised if they weren't welded at the recommended temperature.
It's important to weld plastics at the appropriate temperature according to the type, Polyvance said. The melting points, which shouldn't be surpassed when welding, are: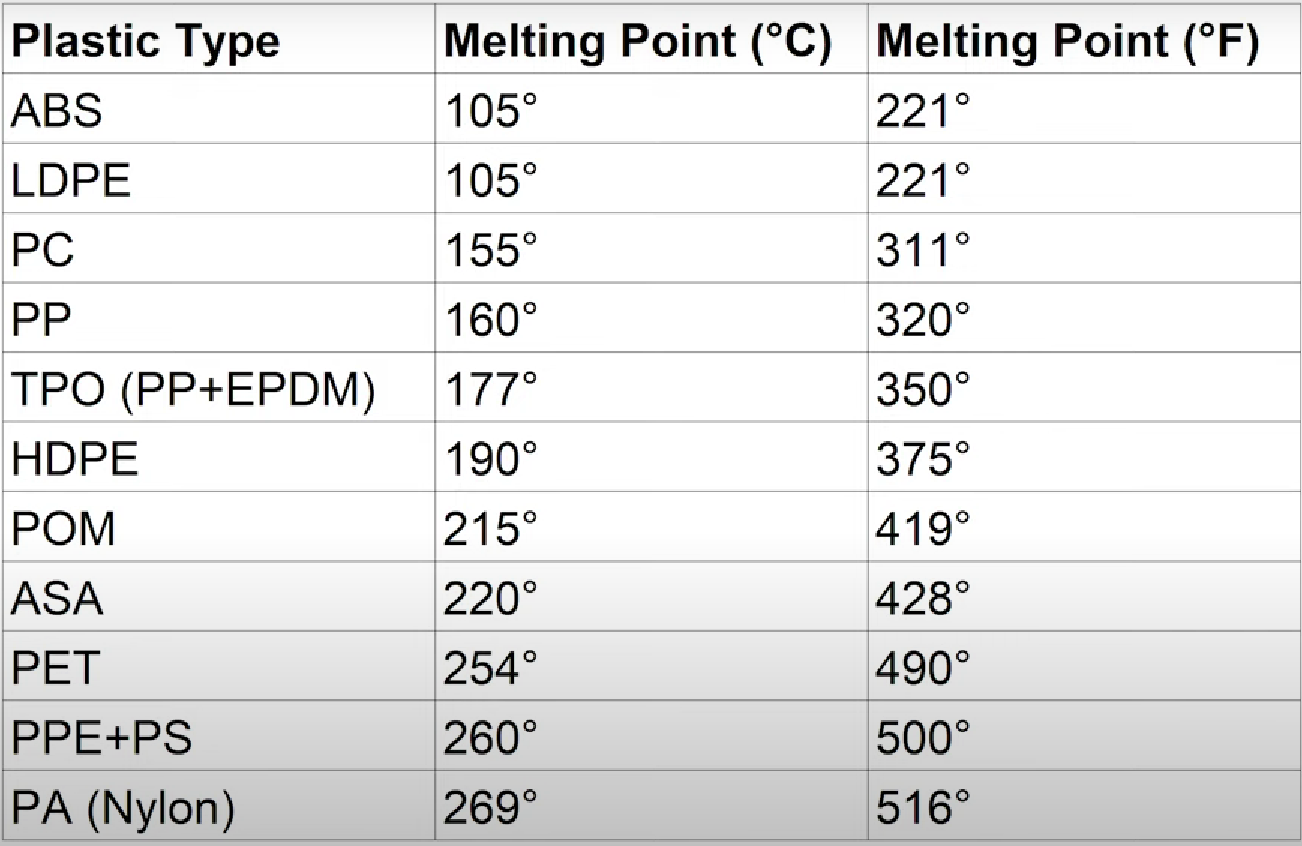 Polyvance recently performed instrumented peel tests to demonstrate that the strength of some plastic welds will weaken if welded at temperatures that are too high.
For example, the testing proves that PVC samples welded at 1,300 degrees Fahrenheit were 35% weaker than samples welded at 850 degrees, Polyvance said. The welds performed at 850 degrees were 55% stronger, on average, than those welded at 1,300 degrees.
In a YouTube video about the testing, Polyvance says "hotter is not always better."
A complete list of plastics melting points available through Polyvance with recommended nitrogen welder temperature and airflow settings can be found here.
Database Enhancement Gateway Administrator Danny Gredinberg told Repairer Driven News that melting points, welder settings, and plastic repair procedures depends on the OEM; some say it can't be done.
"It's not always in terms of plastic welding but overall the process of repairing plastic bumpers depends on the type of damage," he said. "There are also OEMs that specifically say no repairs are allowed to bumpers/plastic with ADAS systems (Nissan, BMW, Subaru, Ford, GM etc.)."
I-CAR, along with Polyvance, has also shared guidance on plastic repair as part of I-CAR's Repairers Realm web series.
The episode below highlights the importance of plastic identification, the welding techniques needed for basic repair, the difference between polypropylene and polyethylene, and what it looks like when they are welded to the wrong plastics.

In the second part of the plastic repair series, I-CAR and Polyvance walk through the proper steps to perform a plastic weld on a bumper cover and answer questions from the livestream audience.
More information from I-CAR and plastic repair courses are available here.
Images
Featured image credit: Polyvance
Melting points chart and YouTube video provided by Polyvance
Share This: