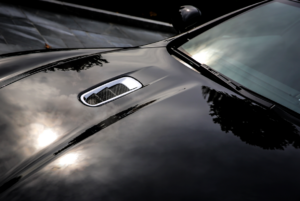 Through a newly-formed joint venture (JV), PPG will now offer paint and clear film solutions for automotive and industrial customers.
PPG Advanced Surface Technologies was launched by PPG and entrotech to make and distribute paint films. There are two uses for it in the aftermarket: its clear coat of film provides additional protection to vehicles, while the paint film is used for aesthetics and added protection.
The film shares similarities, but is not the same as it uses paint technologies and is more durable, PPG said. This is because traditional wraps were designed for temporary aesthetic use only, while paint has traditionally been used to color and protect the vehicle long term, it added.
"Paint film is made from paint and has the durability associated with it as a result," Daniel Bencun, chief executive of PPG Advanced Surface Technologies, told Repairer Driven News. "
Both clear protective film and paint film are applied in layers that are cut to the specific sections of the car that are intended to cover."
The film can be buffed, washed and maintained just like any other vehicle, he said.
The paint film can be applied either as a decorative element or over the entire vehicle, Daniel Bencun, chief executive of PPG Advanced Surface Technologies, told Repairer Driven News.
As a JV partner, entrotech's design capabilities and expertise in film will be "critical" to the company's future growth, Bencun added.
PPG entered the paint films capabilities in 2021 with the acquisition of Wörwag, a Germany-based coatings supplier that provides film products for a variety of automotive parts and panels.
"This joint venture will position our portfolio of paint films products for accelerated commercialization, offering customers innovative products with high performance and significant sustainability benefits," said Tim Knavish, PPG president and chief executive officer. "This venture will be positioned for rapid global expansion aligned to PPG's portfolio."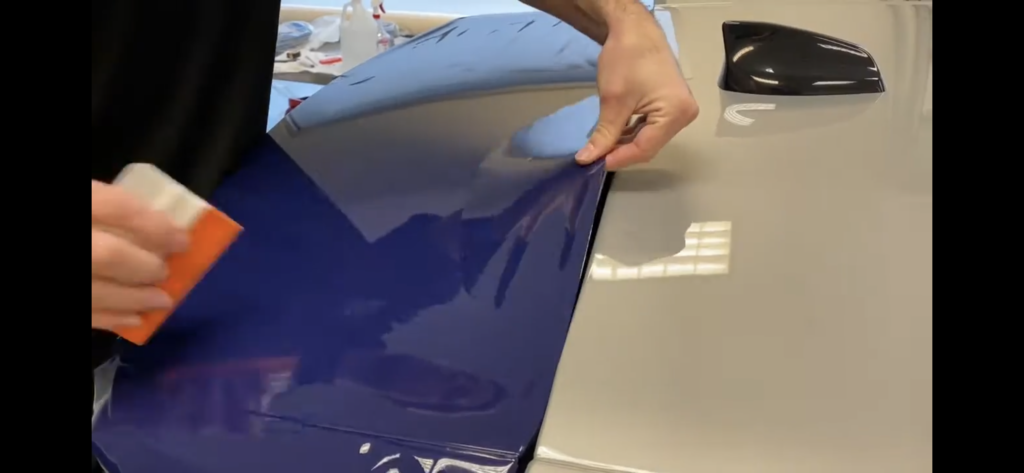 Meanwhile, entrotech's automotive films portfolio includes automotive clear protective films and the Aero Sustainable Material Technology line of paint films. Aero films were initially used on commercial vehicle exteriors in 2019, but the company has since extended its capabilities for potential use in other areas such as marine and construction.
Through Aero, entrotech is working to "revolutionize the paint industry from the molecule up" by using an application process that requires no primer, overspray or clear coat. Unlike most paints, it said it's also free of volatile organic chemicals.
"We are excited to join the global PPG family through this joint venture," said Jim McGuire, entrotech founder. "This agreement builds on a long collaboration, as we use PPG paint products to create our paint films. We look forward to expanding our reach globally with the PPG paint films team through this partnership."
Demand for auto refinishing is on the rebound following a three-year slump, PPG Industries executives said while announcing the company's 2022 Q4 earnings in January.
The Pittsburgh-based company recorded net sales of $4.2 billion during last year's final quarter despite overall year-over-year sales declining, executives said.  Full-year 2022 reported net sales reached $17.7 billion, up about five percent year-over-year.
"Sales were aided by our strong U.S. automotive refinish volume growth as supply chain disruptions started to moderate and our order books remained robust," Knavish said during a fourth-quarter conference call with investors.
As supply chain disruptions began to moderate, PPG's sales got a bump from its refinishing business, which delivered more than 2,000 net new body shop wins throughout the year with most being in the U.S.
But those wins were far from easy, said Knavish.
"The challenges were many, including unprecedented cost inflation, unexpected geopolitical issues in Europe, disruptive and unpredictable shutdowns in China, strong appreciation of the U.S. dollar, and rapid escalation in interest rates in the United States. Though all of these factors impacted our sales and margin performance, the PPG team responded to these challenges, including rapidly implementing real-time selling price increases that, by early 2023, will offset all cumulative cost inflation incurred since early 2021."
Paint has also become more expensive to produce because of a spike in the price of petroleum, which is used to make it. Paints and coatings costs are up about 24 percent since March 2020, experts say.
Improved productivity has helped PPG offset some recent challenges while giving it a competitive edge as well, Knavish said.
"Change is only as strong as its weakest link," Knavish said.  "And so, every link on the refinish body shop throughput has to be strong in order to really drive what's most important to the body shop owner. And that's what they call key-to-key time, from the time you take the vehicle owner's keys until the time you hand those keys back to the vehicle owner."
Images
Featured image provided by PPG
Share This: