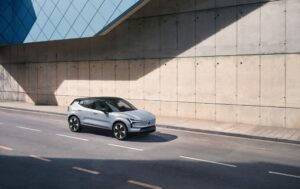 Volvo has revealed its smallest all-electric SUV, expanding its EV portfolio to four models.
The EX30 debuted in Milan, Italy last week and is available for pre-order in the U.S. Volvo says the EX30 will "help us capture growing demand for fully electric cars in a fast-growing segment."
And, compared to other EV models, it's affordable at $34,950 MSRP the U.S. for the rear wheel drive Core Single Motor Extended Range powertrain option.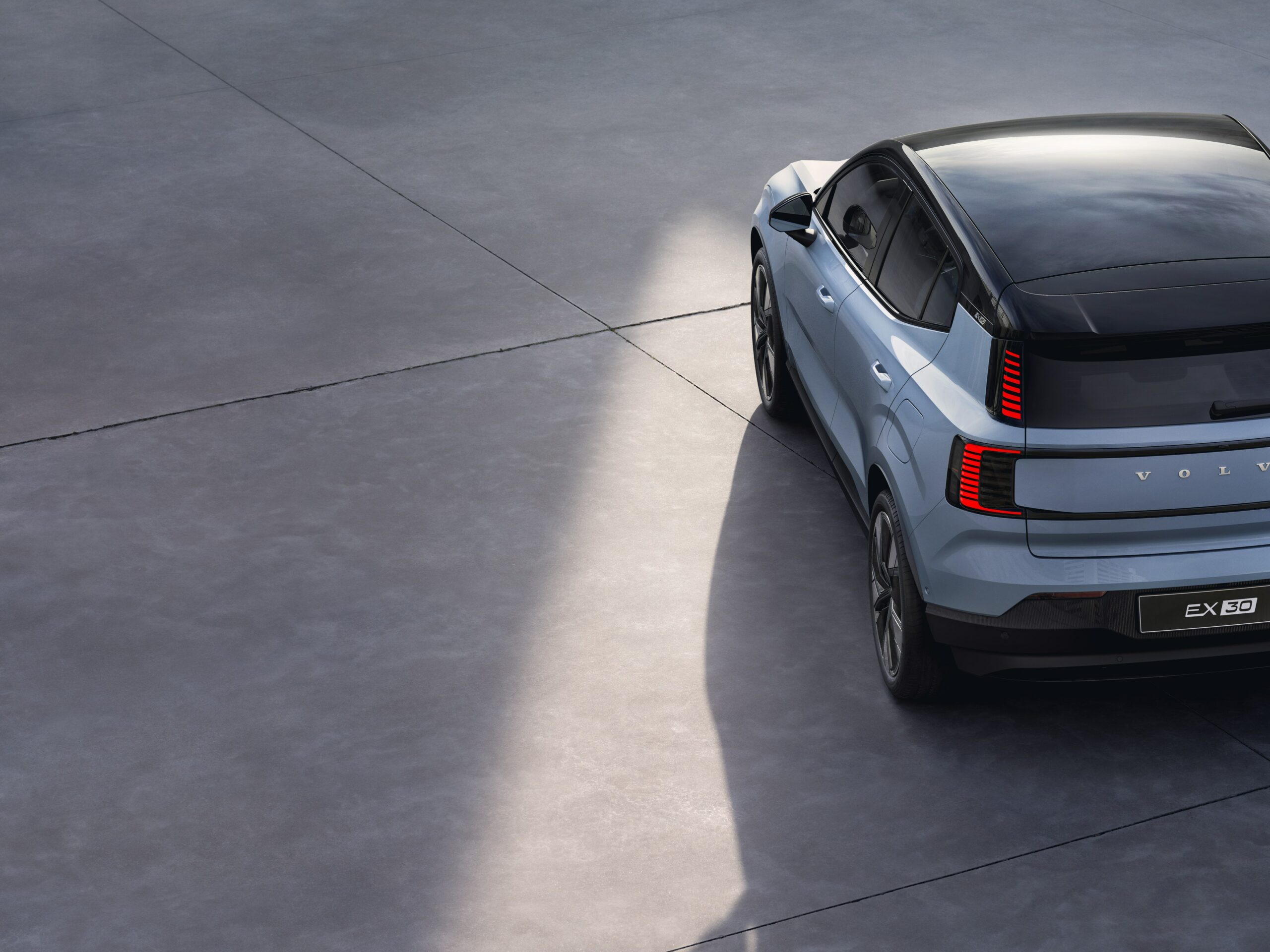 "The fully electric EX30 might be our smallest ever SUV but it's a big deal for our customers and a big deal for us as a company," said CEO Jim Rowan. "We like to say the EX30 is small yet mighty because it delivers on everything you'd want from a Volvo but in a smaller package. Like any Volvo, it's an outstanding product which is safe and designed around people and their needs."
The EX30 has a long wheelbase, large wheels, and equal overhangs, which Volvo says brings balance and refinement to the exterior. Special to the exterior are headlights serving as a digital rendition of Mjölnir, the hammer held by Marvel Comics character Thor. There are five colors to choose from including Cloud Blue and Moss Yellow, the latter inspired by lichen that grows on rocks along the Swedish west coast.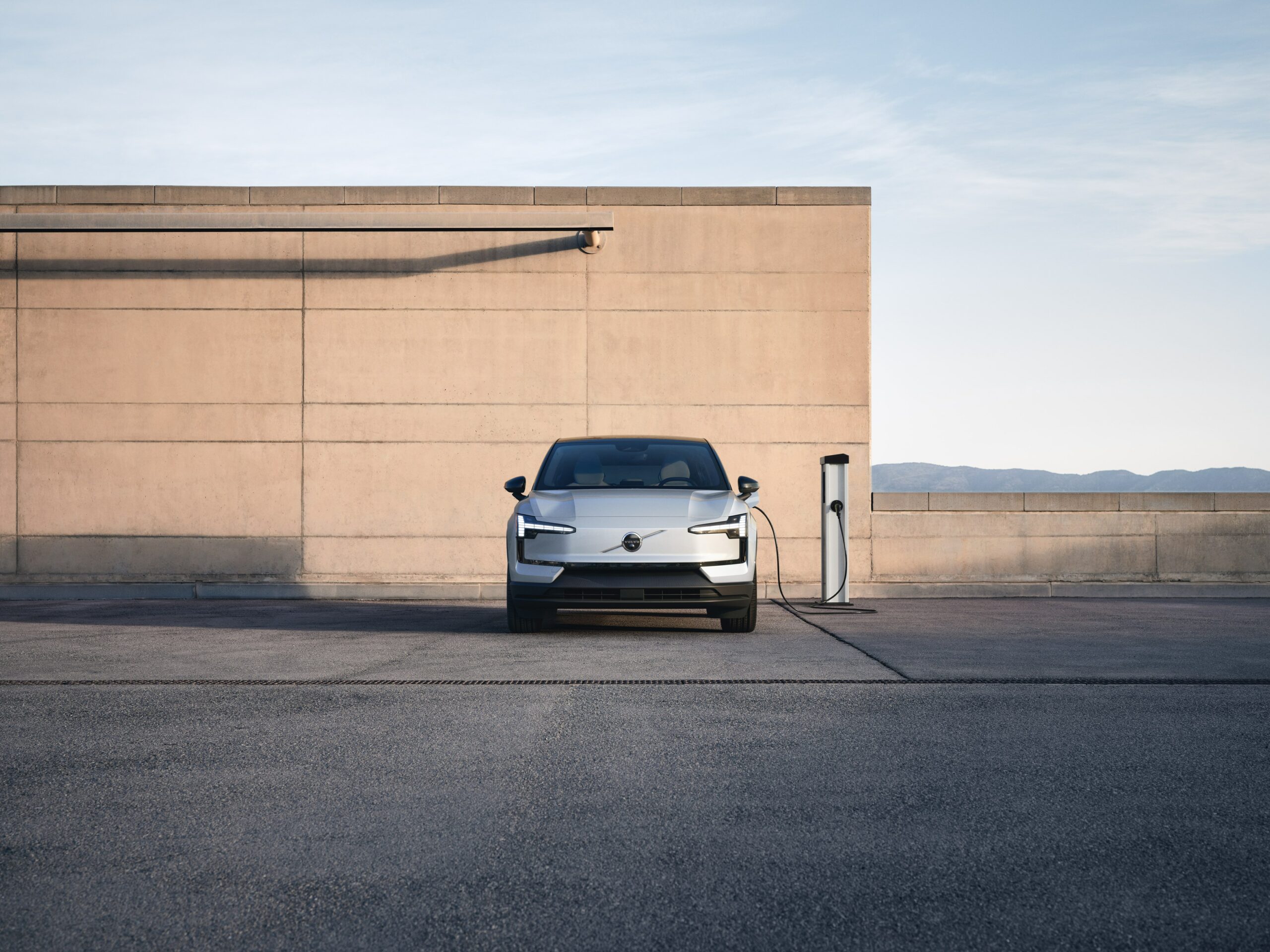 When it comes to how the EX30 is powered, Volvo offers two powertrain options: Core Single Motor Extended Range with an NMC extended-range battery or Twin Motor Performance paired with an NMC battery and a second e-motor.
The first option serves to maximize battery range up to an estimated 275 miles between charges. The second focuses on performance complete with all-wheel drive, 422 horsepower that boasts o-60 mph in 3.4 seconds. The model also charges fast, from 10-80% in about 27 minutes. The car's center display and app allow users to set amperage, maximum charging level, and when charging begins.
The chassis has also been tuned in all EX30s "to make the most of the car's compact dimensions" from the low center of gravity to relatively low and evenly distributed weight complemented by "the ease of driving and nimbleness in the city and beyond."
The EX30 is designed to have the lowest carbon footprint of any Volvo car to date and represents an important step forward for the OEM's sustainability ambitions, the company said.
"By tackling emissions across the entire production and lifecycle, as well as a considerate use of materials inside and out, we managed to reduce its total carbon footprint over 124,274 miles (200,000 km) of driving to below 30 tons," Volvo said. The carbon footprint calculation is based on charging electricity usage from the EU27 electricity mix.
Safety is also prioritized in the EX30, which comes standard with a safety feature for bikes that helps prevent "dooring" accidents, by alerting drivers when a cyclist, scooter, or runner is nearby to avoid opening the door in front of them. It's also the first Volvo model with the newest generation of the OEM's Park Pilot Assist feature to handle parallel, curved, perpendicular, and diagonal fishbone-style parking spaces.
"Our protective safety technology further illustrates how we've applied our high safety standards to our new small SUV," Volvo said. "It contains state-of-the-art restraint technology as well as top-notch structural design that fulfills our ambitious in-house safety requirements designed to prepare our cars for various real-world scenarios."
When it comes to aesthetics and tech in the interior, Volvo offers four designs including smart storage options throughout the cabin and five ambient lighting themes.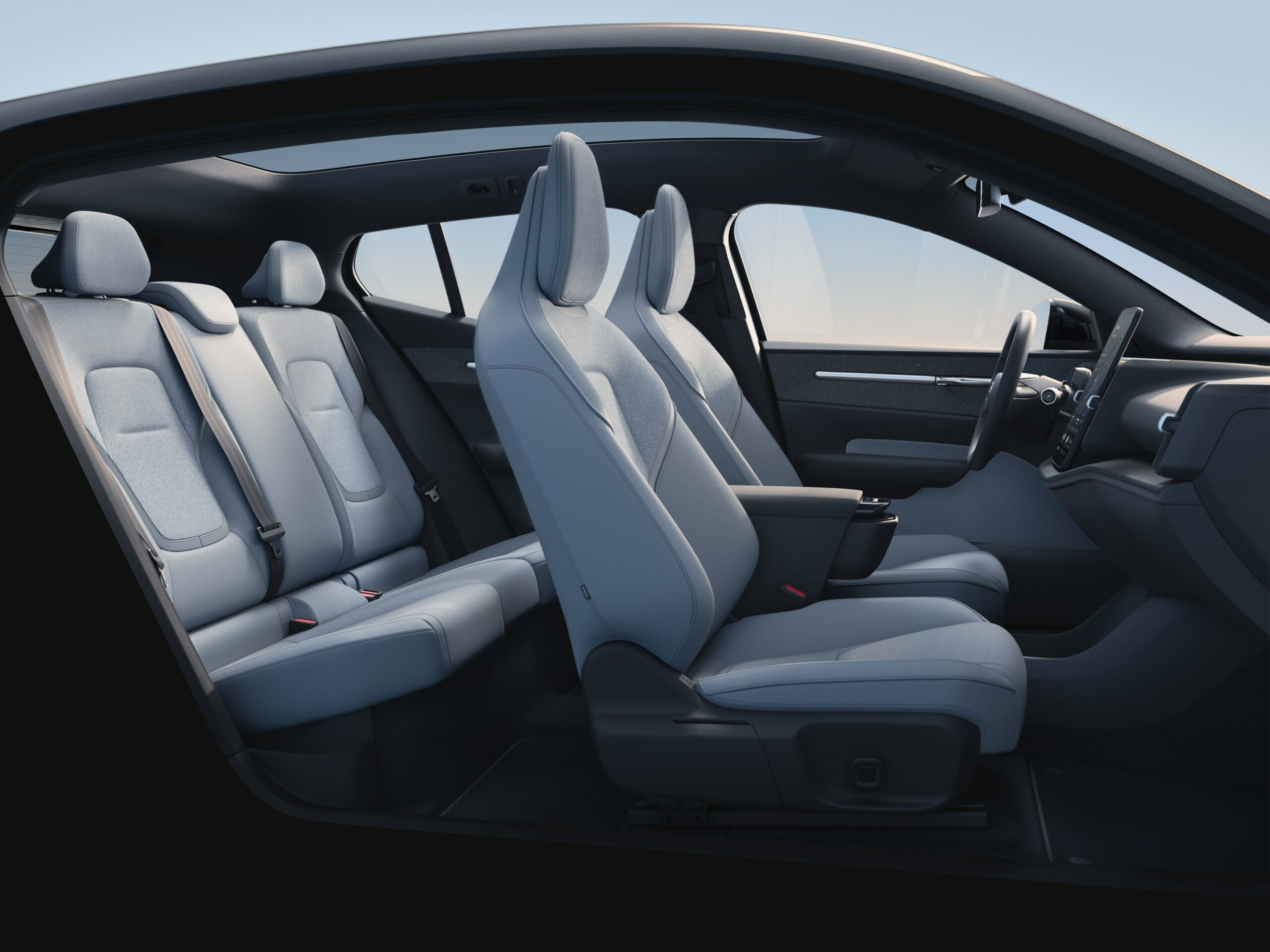 Volvo says it has worked closely with tech partners Google, Apple, and Qualcomm "to deliver the best possible user experience," as well as with ECARX through the jointly-owned HaleyTek software venture to deliver "the best possible infotainment platform."
The EX30 will also come with a digital key functionality built on advanced UWB and CCC industry standards and compatible with a wide range of phone brands and models. The vehicle model's app contains all relevant services related to the car from charging to location, locking, and heating. The EX30 will be equipped with the ability to receive software updates over the air.
Beginning in 2024, the EX30 will come in a Cross Country version with more ground clearance, 19-inch black wheels, optional 18-inch wheels with bespoke tires plus skid plates on the front, rear, and sides, and black panels on the front bumper and trunk lid. Pre-orders and production will begin next year.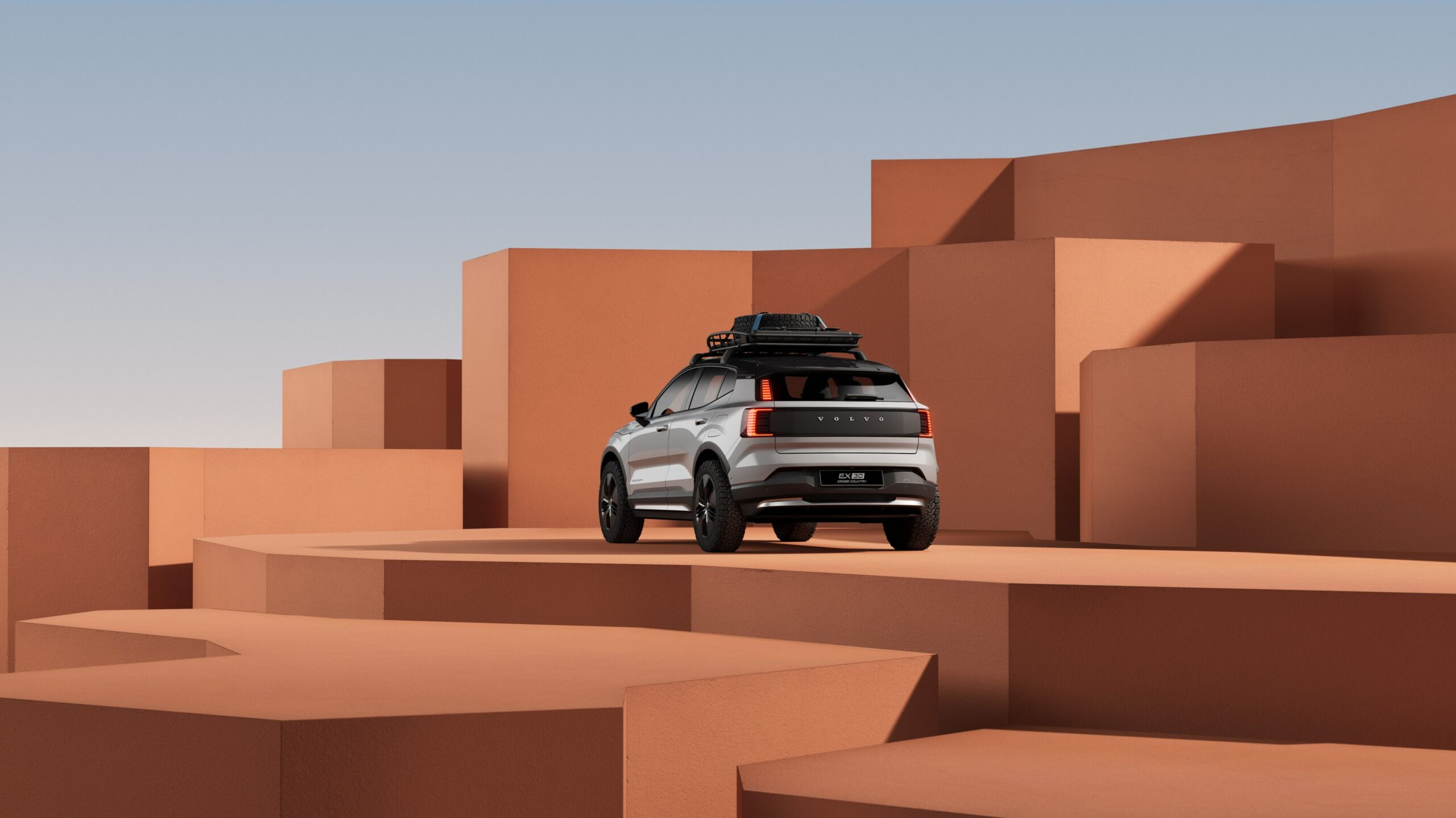 Images
All EX30 images provided by Volvo
Share This: