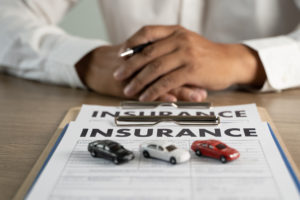 Newly-released J.D. Power research indicates that nearly one-third of auto insurance policyholders have experienced rate increases throughout the past year.
However, the study also found that while insurance rates are rising by an average of about 15%, customer satisfaction has dropped year-over-year to its lowest level in 20 years. Perhaps unsurprisingly, J.D. Power found that the discord between insurers and policyholders was largely driven by cost.
"Overall customer satisfaction with auto insurers has plummeted this year, as insurers and drivers come face to face with the realities of the economy," said Mark Garrett, director of insurance intelligence at J.D. Power.
"While insurers are caught between a rock and a hard place when it comes to balancing profitability with customer experience, there are several ways they can blunt the negative effects of rising costs, such as proactively offering customers UBI alternatives, clearly signaling and explaining necessary rate increases and consistently delivering on brand promises to instill trust."
A J.D. Power spokesman told Repairer Driven News that the survey is not available in its entirety to the general public because of its "proprietary nature." Highlights of the company's findings were shared in a press release.
This year's J.D. Power U.S. Auto Insurance study examined customer satisfaction in five areas including billing process and policy information, claims, interaction, policy offerings, and price.
It found auto insurance price hikes to be three times higher than other categories tracked by the Consumer Price Index, and that customer satisfaction was down 12 points, from 834 to 822, year-over-year.  J.D. Power said the decline was driven by a decrease in customer satisfaction with policy prices.
The study noted that while 31% of customers experienced increases, whether they noticed the spikes appeared to be related to the ways in which they were billed. Nearly half of customers who received their insurance bill in the mail and paid via credit card reported an increase, compared to 28% who made automatic payments and received a digital bill.
J.D. Power said being transparent by making customers aware of price increases could help make the rises more palatable for customers.
"While price increases are never good for customer satisfaction, notifying customers in advance through their preferred channel (e.g., phone call from their agent) and making the reason for the increase clear as well as discussing any options that may be available, such as UBI, can make a big difference in how they are perceived by customers," it said. "The amount of the price increase also affects customer satisfaction, with a 137-point difference in price satisfaction between those experiencing an increase of more than $300 vs. those experiencing an increase of $50 or less."
Usage-based insurance
J.D. Power said rising rates have prompted more drivers to subscribe to usage-based insurance (UBI) programs that base rates on driver behaviors. In fact, it added that UBI has seen a record adoption, having doubled since 2016 to reach 17% of auto insurance customers today.
Drivers using UBI programs are 59 points more satisfied with their policy rates than those who don't participate, the survey said. However, it noted that as more people utilize UBI, concerns are rising about the accuracy of the data collected.
J.D. Power's study was based on 41,437 auto insurance policyholders surveyed from January through April 2023.
Auto insurance carriers are expected to raise premiums by an average of 8.4% this year after a slight 0.6% increase in 2022, according to ValuePenguin's State of Auto Insurance in 2023 report.
Insurify's latest report on auto insurance trends predicts that the average annual car insurance rate will rise by another 7% to $1,895 this year, based on historical trends and the current state of the industry. In 2022, the nationwide average cost of car insurance rose by 9% to $1,777, according to the report.
Customer disatisfaction
Meanwhile, Washington Insurance Commissioner Mike Kreidler revealed this week that he'll host a workshop to address a "historic volume" of complaints that have been pouring in since 2021.
The Office of the Insurance Commissioner (IOC) said its advocacy program received 467 complaints in April, up 63% from the historic average of 287 per month.
Throughout the two-year period from 2020 to 2022, complaints rose 48% from 2,216 in 2020 to 3,276 last year, according to the IOC.
"Most of the time, the claims process works as intended when insureds and claimants alike are made whole," Kreidler said. "But when there are disputes, the industry needs to step up and do more to help resolve them in a timely, accurate manner."
The IOC found that:
"Claim Delays, Unsatisfactory Settlement Offers, and Claim Denials are consistently the top three reason codes cited in auto insurance claims handling related complaints;
 Adjuster Handling issues are growing exponentially, with 2023 already surpassing the previous high point in 2022 just 5 months into the year; and
Claim Delays in particular have reached concerning levels, with this one reason surpassing virtually all other reasons combined in the last year."
Featured image credit: juststock/iStock
Share This: