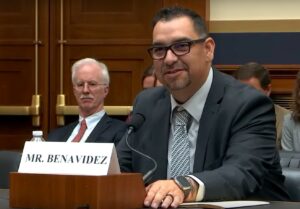 The Automotive Service Association (ASA) Board of Directors has released a policy position statement backing OEM repair procedures.
ASA said the statement was initiated by ASA's Collision Operations Committee in response to a consensus expressed among members and the independent auto repair community that, too often, they are not fairly compensated for their work. ASA noted that while skipping the research isn't an option, estimating systems don't account for the time spent on it during the repair process.
In 2011, ASA signed a joint position statement with the Society of Collision Repair Specialists (SCRS) and the Alliance of Automotive Service Providers (AASP) that recognized the standard of repair for collision damage. It read, "We hereby recognize published repair procedures, as provided by the Automobile Original Equipment Manufacturers (OEM), as the official industry recognized repair standards for collision repair."
In 2019, another statement was signed by ASA, SCRS, AASP, and Assured Performance Network (before it was acquired by OEConnection) — and backed by several state trade organizations — that stated the groups would use OEM repair procedures as the baseline for industry repair standards.
Regarding the new ASA statement, Board Chairman Scott Benavidez told Repairer Driven News, "We receive calls for information regarding this [labor] time needed. More and more we are spending multiple hours researching these procedures while we write the estimate. Then again when we scan the vehicle at check-in. We then research more data when we are repairing the vehicle, and again when we do the final scan.
"This time is necessary for a proper repair. Since every vehicle and accident is different, this could take us anywhere from half an hour to six hours depending on the car and damage. We feel that not enough repair shops are doing this labor and we want to make sure that shops do, and get paid for it. This will help in moving to a more standardized repair for our industry."
The statement reads, in part:
"ASA supports the research, application, and documentation of OEM repair procedures before, during, and after completing a repair. OEMs develop, test, and verify repair procedures to restore the safety and functionality of the repaired vehicle. Estimating databases do not currently account for the repairer's time spent researching these procedures even though this step is necessary and critical to completing repairs properly and safely. Insurers should compensate repairers for the full labor expended. Insurers and information providers should commit to accounting for this labor upon OEMs' publication of repair procedures."
It notes that OEM repair procedures change frequently — a fact OEMs have cautioned repairers on since updates can happen nearly daily — and they vary from vehicle to vehicle. That makes it essential to check procedures on every vehicle during every repair; even when a vehicle returns for other repairs, or comes from another shop where work was recently performed.
The industry overall, from OEMs to claims and repair workflow companies and trade groups, has long stressed the importance of following OEM repair procedures as requirements for safe and proper repairs, not suggestions.
In its "Quick Tip" videos for repairers and "Consumer Tip" videos for the general public, SCRS often talks about the importance of OEM repair procedures and whether their included or not-included operations.
ASA's position statement ends seemingly hinting at the "right to repair" debate by stating that OEMs should provide clear and consistent access to repair procedures for all collision repair facilities, insurers, and consumers.
Benavidez said the timing of the position statement's release has to do somewhat with R2R.
"ASA believes that OEM procedures are needed and necessary to do a proper repair," he said. "The R2R debate gets us that information and this position statement gets shops the time needed to research and implement them."
Earlier this month, ASA, SCRS, and the Alliance for Automotive Innovation (Auto Innovators) released an agreement that states independent repair facilities shall have access to the same diagnostic and repair information that auto manufacturers make available to authorized dealer networks.
SCRS Executive Director Aaron Schulenburg has stated "access to information, data, tools, equipment and procedures for collision repairers is critical in performing proper repairs. The agreement is an acknowledgment that we all believe — SCRS, ASA, and the alliance and all the automakers it represents — that consumers deserve a safe, proper repair and that independent repair facilities should be, and are able to, access the information that's necessary to do that."
Opponents of the agreement, mostly groups that represent insurance companies and aftermarket parts suppliers, said in response to the agreement that it and the MOU fall short of providing necessary access, such as to telematics. They've also argued that both agreements are essentially moot because they aren't legally enforceable.
Benavidez testified last week before the House Judiciary Subcommittee on Courts, Intellectual Property, and the Internet Committee, that the groups support legislation to enforce the MOU, if necessary.
"It's in there, the commitment for both parties to support legislation if it needs to get there," he testified. "But we would like this thing to stand on its own. This agreement has been needed for some time. We stand on the front lines of repairing these vehicles. We need this data and we have this data right now. We have zero repair shops asking us, 'Hey, we don't have the data. We can't get the data. We don't know how to fix it. We don't have that right now.'"
Images
Featured image: ASA Board Chairman Scott Benavidez testified during a July 18, 2023 Congressional hearing on the "right to repair." (YouTube screenshot)
More information
IDEAS Collide: Repairers have a 'moral and ethical' obligation to follow OEM procedures
Speakers at OEM Summit demonstrate industry's commitment to sharing repair information
Share This: